Palin Says She Could Defeat Obama in 2012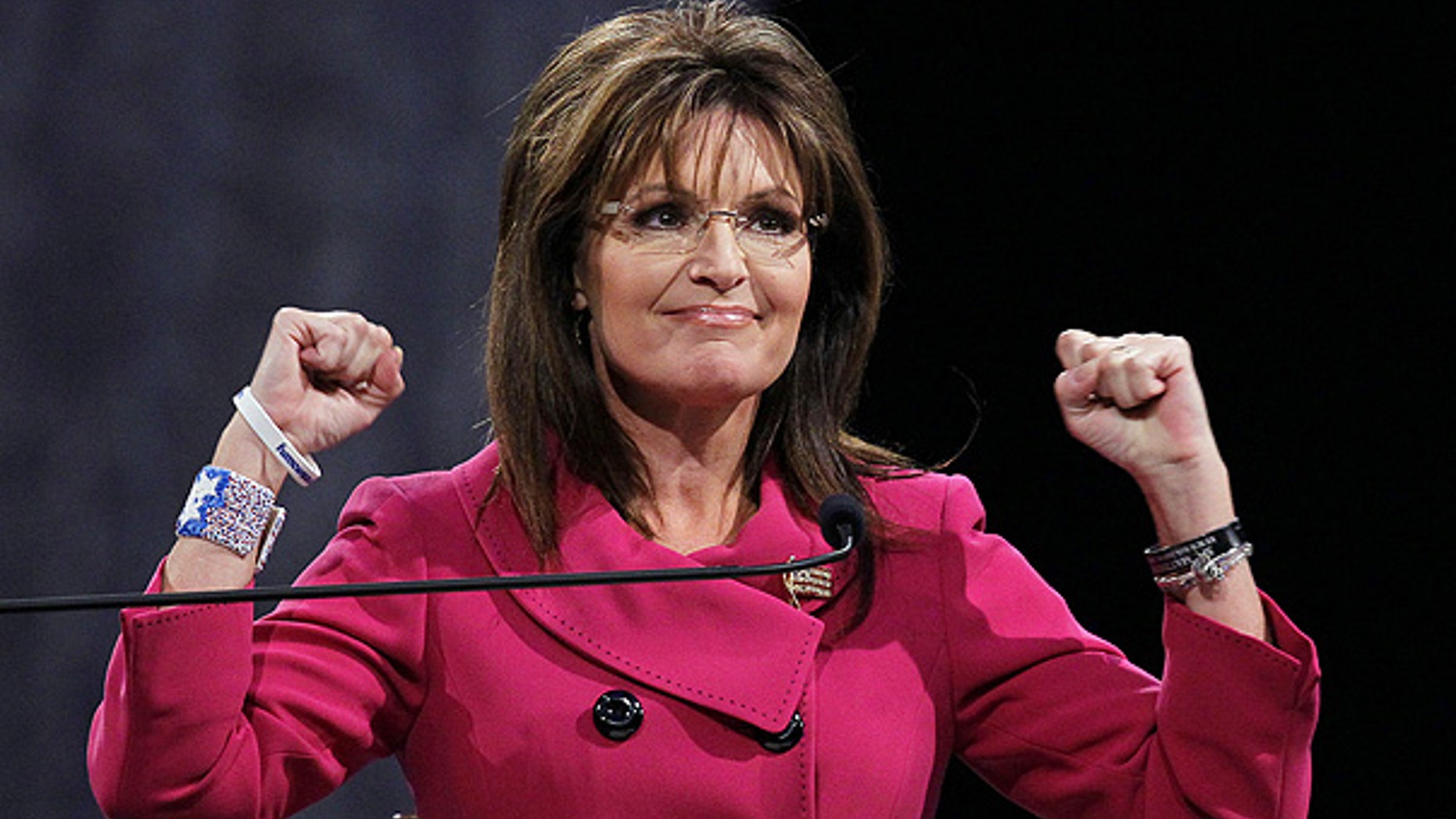 Former Alaska Governor Sarah Palin said Wednesday that she believes she could defeat President Obama in the 2012 presidential election and is considering whether to run.
"I'm looking at the lay of the land now, and trying to figure that out, if it's a good thing for the country, for the discourse, for my family, if it's a good thing," Palin said in an interview with ABC News' Barbara Walters, scheduled to air on Dec. 9.
"If you ran for president, could you beat Barack Obama?" asked Walters.
"I believe so," Palin said.
In a magazine profile published earlier Wednesday, the former Republican vice presidential candidate and Fox News contributor was also asked if she's considering a 2012 run for the White House.
"I am," she said. "I'm engaged in the internal deliberations candidly, and having that discussion with my family, because my family is the most important consideration here," Palin told The New York Times Magazine.
The profile describes Palin's hands-on method of organizing her political activities and communications among a tight circle of trusted aides that she has surrounded herself with in the wake of her 2008 election experience. Any interaction with the press by any member of the circle must be approved by Palin herself, as do any personal appearances.
Palin also told the Times that the media's unfair treatment of her makes her "fear for our democracy."
The former Alaska governor's skill at communicating outside the mainstream media also grabbed some attention, with an exasperated White House Press Secretary Robert Gibbs telling the Times, "If I would have told you that I could open up a Facebook account or a Twitter account, simply post quotes, and have the White House asked about those, and to have the entire White House press corps focused on your quote of the day on Facebook -- that's Sarah Palin."
"I just tweet; that's just the way I roll," Palin said.
Should she decide to run, Palin will face the challenge of convincing the American public -- and members of her own party -- that she is qualified for the job. Palin's unfavorable rating hit a new high at 52 percent according to a Gallup poll released last week.
Longtime Palin political rival Lisa Murkowski, the Republican Senator from Alaska who reclaimed her seat Wednesday after a stunning write-in victory, told CBS News this week she thought Palin lacked the "leadership qualities" and "intellectual curiosity" to be president.
And in a late October interview with The (London) Daily Telegraph, Republican strategist Karl Rove suggested Palin didn't not have the "gravitas" to be president. While Rove earlier told CBS's "Face the Nation" that Palin would be a "formidable" presidential candidate, he told the Telegraph that Palin's appearance in a new reality television series on TLC may not fit "in the American calculus of 'that helps me see you in the Oval Office.'"
The recent premiere of that reality show, "Sarah Palin's Alaska," drew 4.96 million viewers, a record for any TLC debut.
"I know that a hurdle I would have to cross, that some other potential candidates wouldn't have to cross right out of the chute, is proving my record," Palin told the Times.
"That's the most frustrating thing for me -- the warped and perverted description of my record and what I've accomplished over the last two decades. It's been much more perplexing to me than where the lamestream media has wanted to go about my personal life. And other candidates haven't faced these criticisms the way I have."
Palin, who frequently lambastes the media, told USA Today that she agreed to the hour-long phone interview with the New York Times' Robert Draper "after much of his background info was wrapped up via his conversations with people I trust."
"Word back to me was he seemed [like] a decent and professional reporter. So I cold-called him when I had some time and chatted with him on the phone outdoors in the sun to see if he needed any clarification," she told the paper in an email.
Palin's second book, "America by Heart," will be released this week with a 1 million initial print run by publisher HarperCollins. Her first book, 2009's autobiography "Going Rogue," has sold more than 2 million copies.
HarperCollins is owned by News Corp., which also owns NewsCore and Fox News.