Palin Book-Signing in Iowa Leads to 2012 Watch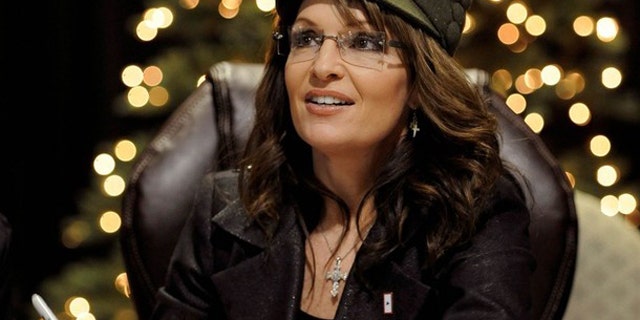 Sarah Palin was delayed on her way to Iowa Sunday as the former Republican vice presidential candidate got a late start from Washington, D.C., after visiting with wounded soldiers at Walter Reed hospital.
The delay did nothing to dampen anticipation for Palin's arrival, whose visit to Sioux City is more than just the next stop in her national book tour but is being closely watched for any indications about a future presidential bid. Iowa's first-in-the-nation caucuses traditionally launch the presidential nominating season.
Huge crowds waited at Barnes & Noble book store, even lining up in the parking lot overnight, huddled in blankets to protect themselves from temperatures in the teens. Supporters arrived from such distance places as Texas, Ohio, North Dakota and Nebraska.
For supporters waiting to see Palin, they credit her enthusiasm, optimism and principles as reasons to come meet her. But many who see her as a great face for conservative principles say they aren't sure they'd support her for the presidency in 2012 or 2016.
"She seem unique amongst all potential presidential candidates," said Brent Hoffman, a conservative activist in Iowa. But, Hoffman added, her honesty and values make her popular, but not necessarily candidate material.
Palin's book-signing tour has been carefully controlled, and she has not spoken to reporters at most events. Still, her appearance in Iowa is seen as significant.
Veteran Republican activist Tim Albrecht said politicians don't just happen to stop in Iowa, and Palin must know that her visit is seen as a signal she is considering a run. And with former Bush White House aides helping out with logistics for her book tour, she's seen not just as hocking books, but potentially laying the ground work for a future run.
Another possible Republican contender, Minnesota Gov. Tim Pawlenty, also visited the state recently. Sunday's visit isn't Palin's first. She drew several thousands folks to her campaign stop in Sioux City in 2008. This time, she's also attracted international media.
Fox News' Carl Cameron and The Associated Press contributed to this report.