Pakistan frees Islamist cleric who helped Taliban against US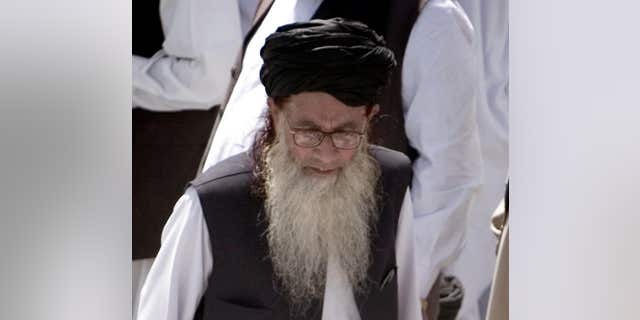 A Pakistani court has issued the release of a radical anti-U.S. cleric who traveled to Afghanistan with thousands of volunteers to help the Taliban fight against the American troops after the 2001 invasion.
Sufi Mohammad will be set free and the paperwork for his release are already being processed, Fida Gul, a defense lawyer, said.
Mohammad, who was put behind bars in 2009, is also known as the father-in-law of Mullah Fazlullah, the leader of the Taliban offshoot in Pakistan.
The court's decision could further inflame U.S.-Pakistani tensions due to President Trump's decision to withdraw aid to Pakistan over allegations of harboring Islamic militants.
The Trump administration said Pakistani authorities are knowingly ignoring militants in their country, while the U.S. had "foolishly" given Pakistan more than $33 billion in aid over the last 15 years.
"They have given us nothing but lies & deceit, thinking of our leaders as fools," Trump tweeted last week. "They give safe haven to the terrorists we hunt in Afghanistan, with little help. No more!"
Pakistani officials denied the accusations, saying the country has made great sacrifices in the war on terror since September 11, 2001.
"We have been the victim of terrorist attacks and how can we tolerate the presence of militants on our soil," Aizaz Ahmad Chaudhry, Pakistan's ambassador to Washington, said over the weekend.
The Associated Press contributed to this report.