Pa. voters cast ballots for Lamb, Saccone in House district ready to be dismantled
The estimated $12 million-plus pouring into Pennsylvania's hotly-contested House race won't break a spending record, but it could be one of the priciest short-term investments in political history, considering the district could disappear within the next several months -- or days.
The Pennsylvania Supreme Court last year struck down the boundaries of the state's 18th congressional district -- where voters decide Tuesday between Republican Rick Saccone or Democrat Conor Lamb – saying the boundaries were unconstitutionally gerrymandered to benefit Republicans.
The Democrat-controlled court has drawn a new map that puts Saccone and Lamb's homes in separate districts. However, the matter is now in the hands of a three-judge federal panel, which is considering an appeal by Republican lawmakers.
Lamb and Saccone could have a rematch in November in the new district or in the existing one -- left open last fall when eight-term GOP Rep. Tim Murphy resigned from Congress.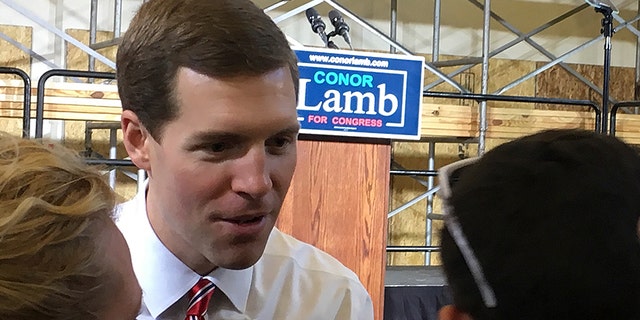 Saccone, a four-term state legislator and military veteran, on Tuesday sounded singularly focused on winning Tuesday's race.
"Wake up and get out and vote, people," he said on Fox News' "Fox & Friends."
The 33-year-old Lamb, a Marine veteran and former federal prosecutor, recently told Politico that the courts have yet to decide on the map issue, "so we'll cross that bridge when we come to it."
Saccone, 60, had a double-digit lead in early January. But the race has tightened in the closing weeks with tens of millions of dollars and marquee names like President Trump and former Vice President Joe Biden coming to the southwestern Pennsylvania district to get their voters to the polls.
"Do me a favor, get out on Tuesday. Vote for Rick Saccone, and we can leave right now," Trump said immediately after greeting the crowd at a rally Saturday night outside Pittsburgh.
Biden, a few days earlier, in race that has become a battle to win over white, blue-collar laborers, told a group of union workers: "You said you want your piece of the sidewalk. Hell, you own the sidewalk."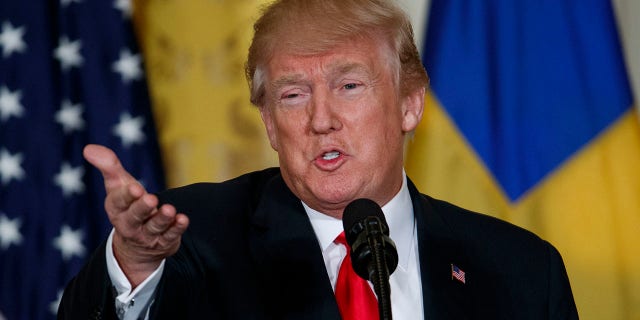 Saccone on Tuesday downplayed Lamb's late numbers.
"I don't pay much attention to polls," he told Fox News. "When there's an open seat, Democrats always try to pour money into it."
At least $12 million has already been spent on the race. But most of the money has, in fact, come from national groups allied with the GOP. They have spent nearly $8 million on advertising in the race, more than seven times the amount invested by national Democratic allies unaffiliated with the Lamb campaign.
The Lamb campaign has raised roughly $3.9 million, compared to roughly $916,000 for Saccone's camp, according the Center for Responsive Politics.
Washington Democrats, including the Democratic Congressional Campaign Committee, have downplayed their investment in the race, as Republicans continue to argue that Lamb, if elected, would vote with House Minority Leader Nancy Pelosi, despite what he might say.
The most money spent on a special House race -- or any House race -- was $55 million last year in suburban Atlanta, in Democrats' failed effort to take a GOP-held seat.
Lamb supports gun rights and tariffs on steel and aluminum. And he has clearly avoided a campaign based on attacking Trump, who remains popular in the district, especially in southwestern counties, home to the steel and coal industries.
"The problem is, they go to D.C. and the first thing they do is fall into lockstep with Nancy Pelosi and (Senate Minority Leader) Chuck Schumer," Donald Trump Jr. said Tuesday, one day after campaigning for Saccone. "The Trump voters have to get out and vote. They can't stay fat and happy."
The Associated Press contributed to this report.