Oprah Becomes Latest Star to Lend Celebrity Endorsement to Stewart's Rally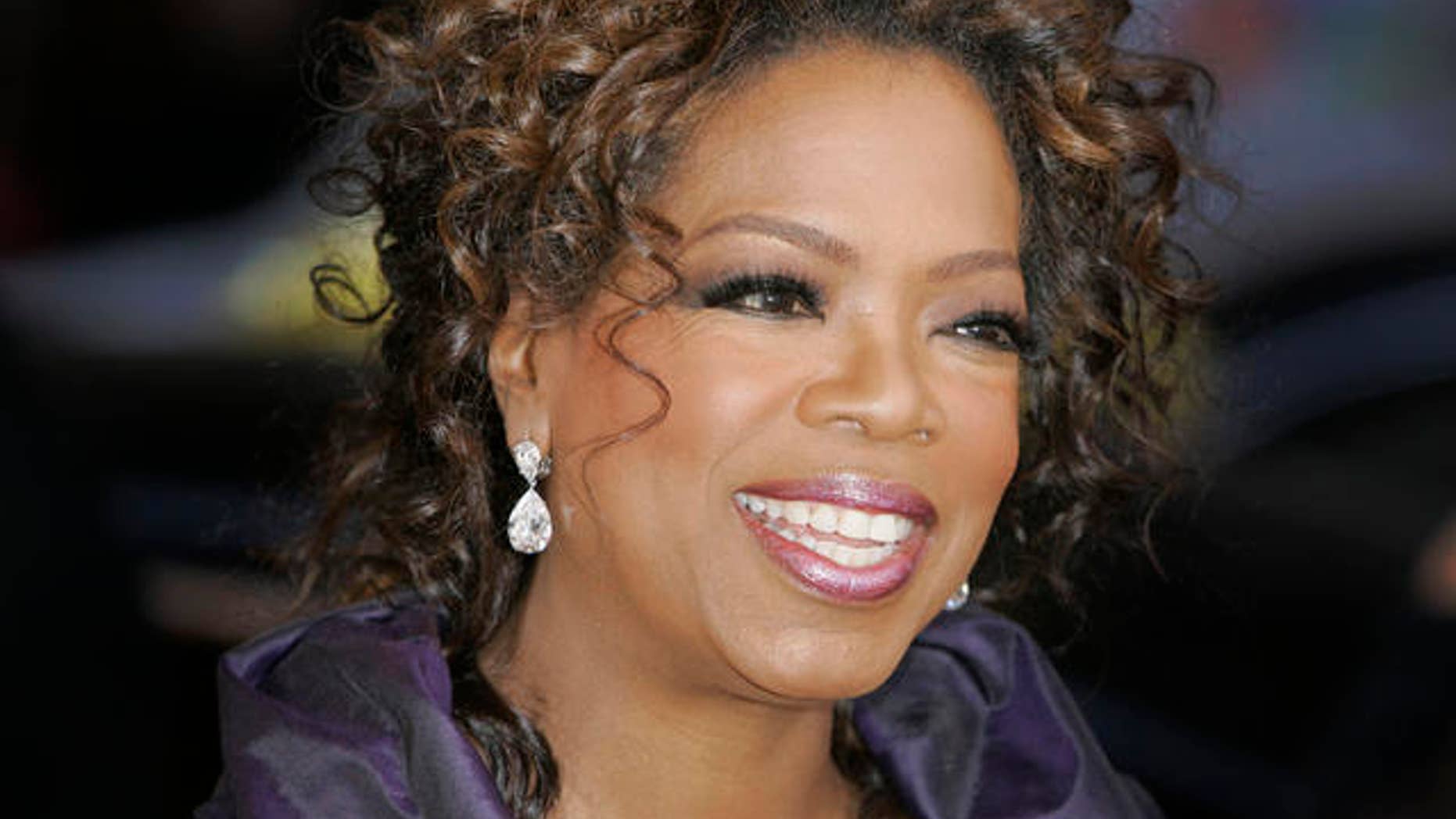 Oprah fans who were accustomed to getting new cars and exotic trips to Australia got her latest "present under the tree" on Thursday: an all-expenses-paid trip later this month to Washington, D.C., for Jon Stewart's "Rally to Restore Sanity."
The daytime talk queen appeared via satellite Thursday on Stewart's "The Daily Show" and told audience members to open red envelopes under their chairs, where they found round-trip plane tickets to Washington along with a two-night stay in an undisclosed hotel.
It was the latest effort by celebrities to pump up the event in the wake of a controversy over the crowd size at the rally Fox News host Glenn Beck held in Washington in August.
Website publisher Arianna Huffington also offered free bus rides to the rally during an appearance on Stewart's show last month.
While Beck's rally on the National Mall attracted plenty of controversy and criticism for occurring at the same place and on the 47th anniversary of Martin Luther King's iconic "I Have a Dream" speech, it didn't enjoy the same sort of celebrity endorsements. Civil rights activist Al Sharpton held a counter rally on the same day.
At least tens of thousands attended Beck's "Restoring Honor" rally, in which he and Sarah Palin, the former GOP vice presidential candidate and a Fox News contributor, urged the audience to restore traditional American values and honor King's message.
Beck estimated that at least 500,000 people showed up. CBS News reported 87,000.
Stewart planned his rally shortly after Beck's. On Stewart's show Thursday, before Winfrey's announcement, fellow Comedy Central host Stephen Colbert made a surprise appearance and begged Stewart to merge his rally with his competing "March to Keep Fear Alive" after he failed to get a permit.
It's not clear how much Winfrey is spending to provide the free trip. Winfrey spokesman Don Hallcombe told FoxNews.com that there's no way to come up with an estimate.
It's estimated that Huffington will spend $250,000 for 100 buses. As of late last week, 11,000 people had reportedly signed up for the buses.
When asked why Oprah didn't offer Beck fans a free trip to his rally, Hallcombe wouldn't say, but he denied that Winfrey was trying to help Stewart attract more people to his rally than Beck's.
"I think this was really about a moment when Jon was a guest on our show and they discussed how Oprah had invited her audience to Australia," Hallcombe said, referring to Stewart's appearance on Winfrey's show last month. "This was a fun way to then surprise Jon's audience with a trip of their own."