Ohio GOP leader resigns over Trump-Putin Helsinki summit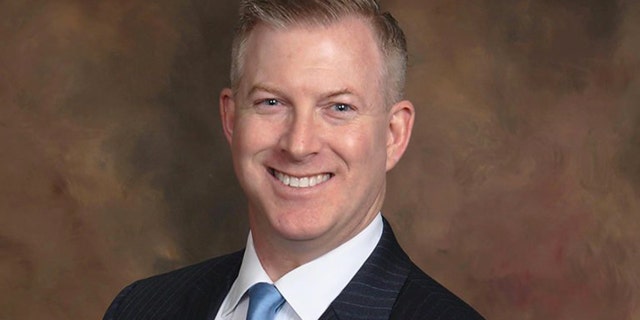 A Republican Party chairman in an Ohio county announced his abrupt resignation Monday, citing President Trump's Helsinki summit with Russian President Vladimir Putin and a "matter of conscience" as reasons behind his decision.
Chris Gagin, Belmont County Republican Party chairman, made the sudden announcement on Twitter. He had been the county's GOP chairman since April 2016, Cleveland.com reported.
RAND PAUL SIDES WITH TRUMP ON RUSSIA, SAYS CRITICS 'MOTIVATED' BY DISLIKE OF PRESIDENT
"I remain a proud conservative and a Republican, but I resigned today as Belmont Co. Ohio GOP Chairman. I did so as a matter of conscience, and my sense of duty," Gagin tweeted.
In a follow-up tweet, Gagin explained why he felt he needed to leave the position.
"The President is entitled to GOP party leaders, at all levels, fully committed to his views and agenda. Following today's press conference with Pres. Putin, as well as certain policy differences, most especially on trade. I could no longer fulfill that duty. Thus, I resigned," he wrote.
Fox News' request for a comment from the Belmont County Republican Party was not immediately answered. Gagin did not comment further on his resignation.
PUTIN DENIES HAVING DIRT ON TRUMP, CALLS MEDDLING CHARGE 'UTTERLY RIDICULOUS' IN FOX NEWS INTERVIEW
Gagin was a staffer to former Democratic Rep. Charlie Wilson. Gagin ran for election for Belmont County's commissioner but lost the Republican primary in May. Belmont County "is among the historically Democratic counties in Ohio that have swung into Republican control in recent years," Cleveland.com reported. However, Belmont County's commission swung red following the 2016 presidential election and Trump's popularity.
Trump was criticized from both sides of the aisle following Monday's press conference with Putin. Trump said both Russia and the U.S. are to blame for the strained relations and did not stand behind U.S. intelligence assessments that Russia meddled in the 2016 elections.
Fox News' Lukas Mikelionis contributed to this report.