Obama visits activists fasting for immigration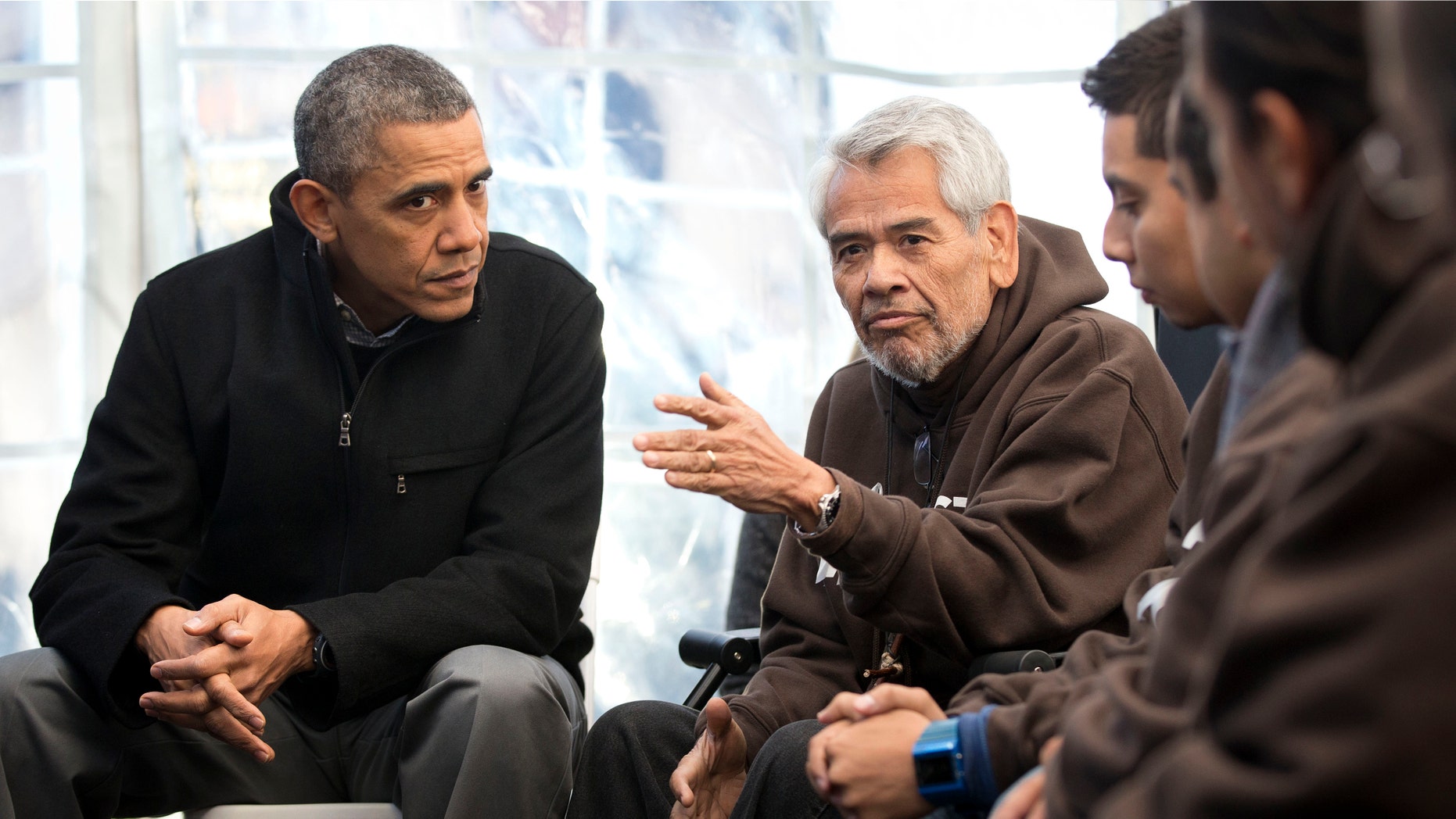 President Obama has visited the activists who are fasting to protest House inaction on immigration legislation.
On the day after Thanksgiving, the president stopped by a white tent on the National Mall where some activists have shunned all food except water for the past 18 days. A top labor organizer is among them.
Obama told the activists that he appreciated their efforts. He also reiterated his view that there is still time this year for the House to pass legislation.
House Speaker John Boehner has refused to schedule votes on a comprehensive immigration measure the Senate passed this summer.
Boehner has opted for a piecemeal approach. But that process has moved too slowly to satisfy immigration advocates.