Obama Violated ACORN Funding Ban With Housing Grant to Offshoot, Watchdog Says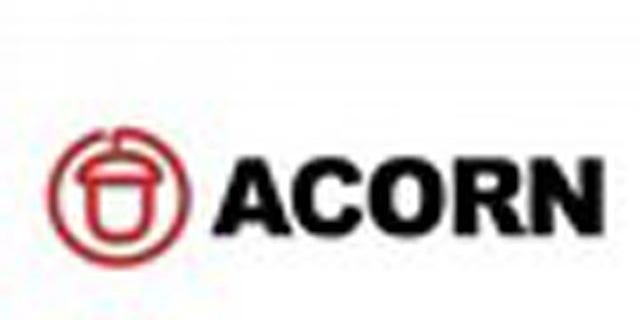 A conservative watchdog group is accusing President Obama of violating a funding ban that he signed into law that prohibits the flow of federal money to the now-defunct community activist group ACORN or any of its affiliates.
Judicial Watch says that in March, the U.S. Department of Housing and Urban Development (HUD) issued nearly $80,000 in grants to Affordable Housing Centers of America (AHCOA), which the groups says is an offshoot of ACORN.
"This was an ACORN affiliate at the time of the funding ban and it has not changed in sum or substance since then," Judicial Watch President Tom Fitton told Fox News in an interview. "The funding ban was violated and the administration is calling these new entities. It just doesn't pass the laugh test."
But Alyson Chadwick, a spokeswoman for AHCOA, denied any connection to ACORN.
"We are not an affiliate, subsidiary or ally of ACORN," she told FoxNews.com. "Both the GAO and HUD's General Counsel have done exhaustive work and come to the same conclusion."
A HUD spokesman told Fox News that the department is in complete compliance with the law and added that AHOCA was awarded the $79,819 grant "to provide fair housing and fair lending information and assistance to at least 35,000 minority, non-English speaking and immigrant households in the Miami-Dade metropolitan area."
In September, the Government Accountability Office (GAO) issued an opinion saying, "The record does not show AHCOA to be directly or indirectly under the control of ACORN."
"It is our view that AHCOA is not presently an affiliate, subsidiary, or allied organization of ACORN," the GAO concluded.
Judicial Watch senior investigator Sean Dunagan told Fox News that the GAO ruling used "strained logic."
The group says the government's website listing federal expenditures identifies the organization receiving the $79,810 grant as "ACORN Housing Corporation Inc." and lists ACORN's New Orleans address.
The group also says that ACHOA maintains the same board of directors, executive director and offices as ACORN Housing.
The group also notes that a HUD general counsel report from September 2010 says that ACORN Housing is "now operating as Affordable Housing Centers of America" and has misappropriated funds from a $3.2 million federal grant.
Although Dunagan admits no laws were broken, he says the bigger issue is the politicization at GAO.
The once powerful ACORN fell on hard times after a series of undercover videos showed its employees offering tax advice to a couple posing as a pimp and prostitute, tarnishing the group's reputation and crippling its source of funding.
Congress passed and Obama signed into law the Defund ACORN Act in 2009 that yanked the organization's federal funding. After private donors held back cash, the group shut down in April 2010.
"Certainly the intent of Congress was not to allow ACORN to change its name and get money," Fitton said.
FoxNews.com's Stephen Clark and Fox News' Nicole Collins contributed to this report.