Obama Tops Gallup's Most Admired List; Hillary Clinton Makes 15th Showing at No. 1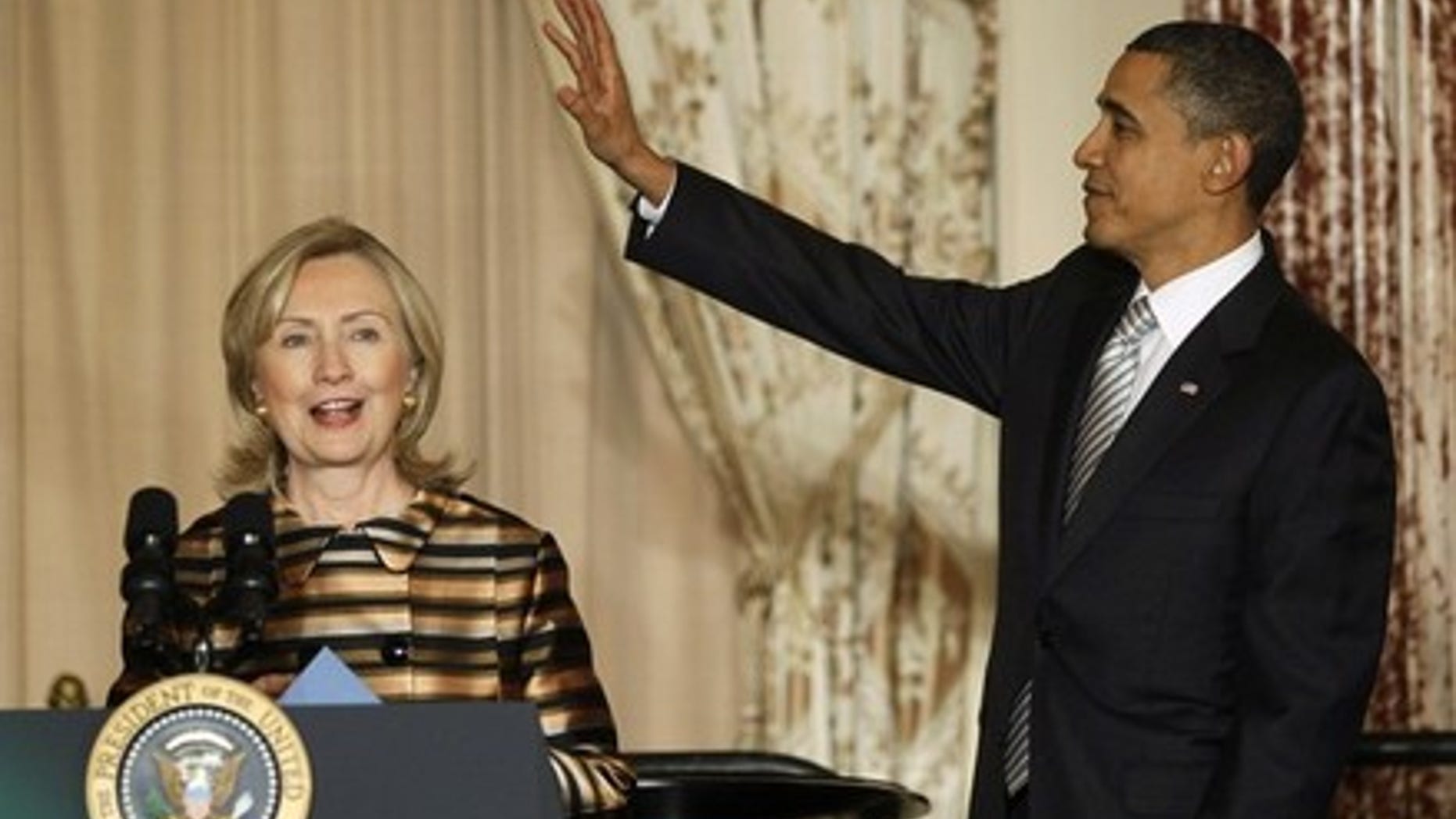 Yes, President Obama was named the most admired man in the world in 2010, according to the latest Gallup poll, a position generally held by all U.S. presidents, but his secretary of state, Hillary Clinton, has once again topped the list -- her 15th No. 1 ranking since 1992.
According to Gallup, first ladies -- as Clinton had been for eight years -- generally make it into the top three in the annual ranking but they rarely reach the top. Clinton was an exception -- earning the top spot for six years during her husband's presidency.
First lady Michelle Obama didn't crack the top three this year. She was No. 4, while former first ladies Barbara and Laura Bush also made the cut -- tied with Nobel Peace Prize winner Aung San Suu Kyi for the ninth position.
In the No. 2 and 3 spots are former Alaska Gov. Sarah Palin and media mogul Oprah Winfrey, respectively.
The last time a first lady hit No. 1 was in 2001, when Laura Bush received the honor. Nancy Reagan also earned the top spot three times in Ronald Reagan's two terms, while Barbara Bush got it twice in her husband's single term; and Rosalynn Carter tied for or placed first in three years during her husband's single term.
Not surprisingly, right after President Obama are former presidents George W. Bush and Bill Clinton, respectively, in the two and three slots of most admired men. In one of the strangest coincidences, tied for eighth place on the most admired list are former President Jimmy Carter and Fox News host Glenn Beck.
Carter's appearance is the first in three years, and his 27th overall, which ties with Pope John Paul II in number of times on the list. They follow the most notable man in the top 10 -- Rev. Billy Graham, who's been on the list 54 times, including this year tied in sixth place with Pope Benedict XVI. -- and the late Ronald Reagan, who appeared on the list 31 times.
This year's most-admired list was determined from a survey of 1,019 adults taken between Dec. 10-12.