Obama to Encourage India, Pakistan Talks During Trip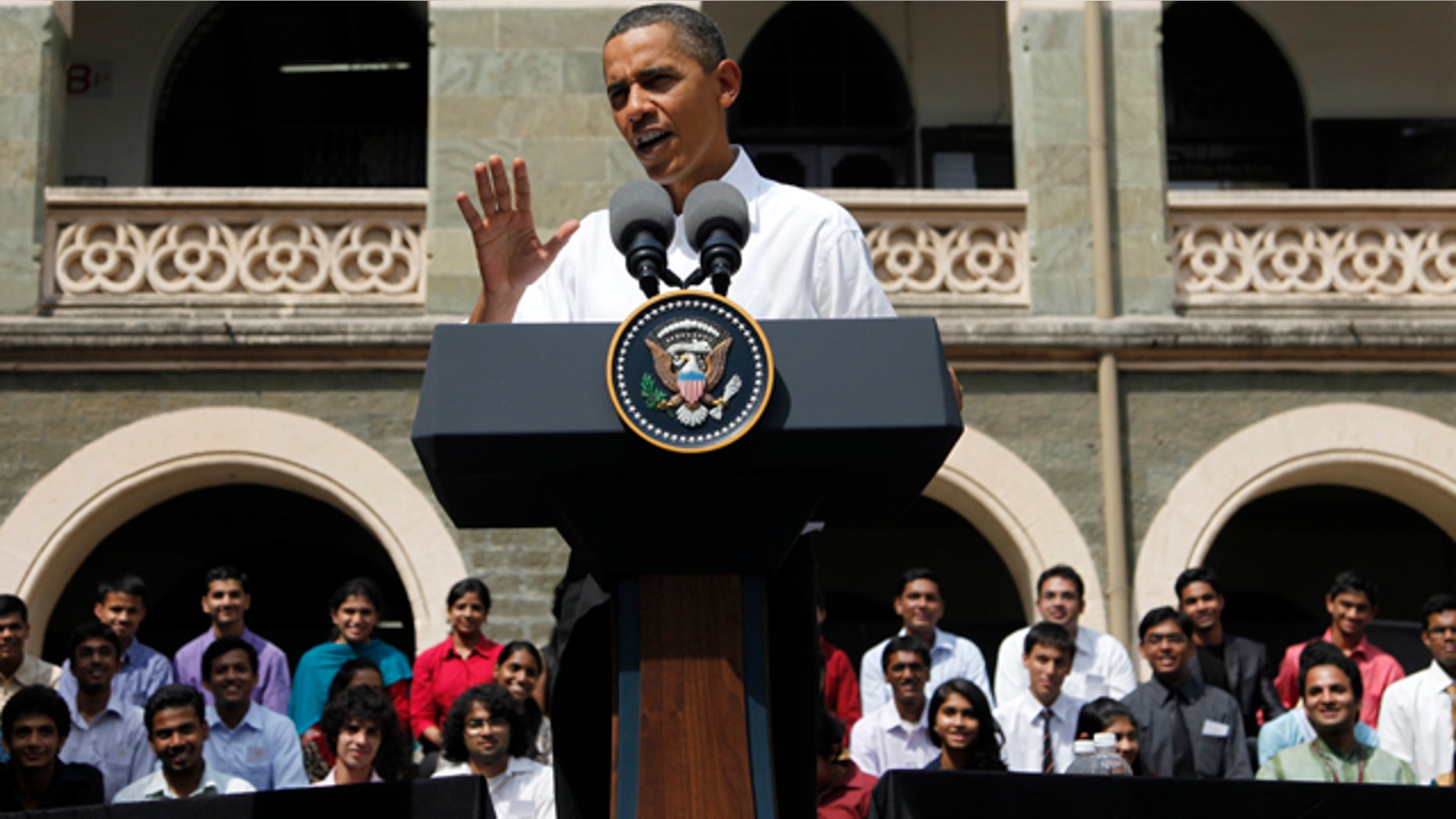 President Barack Obama will encourage India to press forward slowly toward a rapprochement with Pakistan, and he will defend U.S. efforts toward peace in Afghanistan during a speech to India's Parliament here on Monday, senior administration officials said Sunday.
The president's 10-day trip to Asia has been dominated by domestic economic issues and repairing relations with the U.S. private sector after his party's dramatic defeats in last week's midterm election. On Sunday in Mumbai, he couldn't avoid domestic politics, telling students at a town hall meeting the election drubbing "requires me to make some midcourse corrections."
But it will swing toward geopolitics during a state visit with Prime Minister Manmohan Singh and his highly anticipated address to Parliament Monday. Obama will try to address India's palpable concerns about U.S.-Pakistani relations and the president's intentions to begin withdrawing U.S. troops from Afghanistan next July.
"It may be surprising for some of you to hear this, but the country that has the biggest stake in Pakistan's success is India," Obama said Sunday as he met with students at St. Xavier's College in Mumbai. "If Pakistan is unstable, that's bad for India."
A senior administration official said Obama will try to give Prime Minister Singh some political cover for overtures he has made to Pakistan, which have stirred political opposition in India. The U.S. president will suggest the countries start with small, "non-controversial" steps, but he will not say what those steps would be.
Obama doesn't want to appear to be imposing a course on India, but he does want to create room for diplomacy with Islamabad both for Mr. Singh and his own administration.
"The U.S. stands to be a friend and a partner in that process, but we cannot impose that on India and Pakistan," he told students in Mumbai.
He will also seek to assure New Delhi that he doesn't intend a precipitous withdrawal from Afghanistan, nor does his administration intend to cede control of parts of Afghanistan to the Taliban through a negotiated end to the war.
Click here for more on this story from the Wall Street Journal.