Obama to assure Americans that 'highest priority' is their safety, following string of terror attacks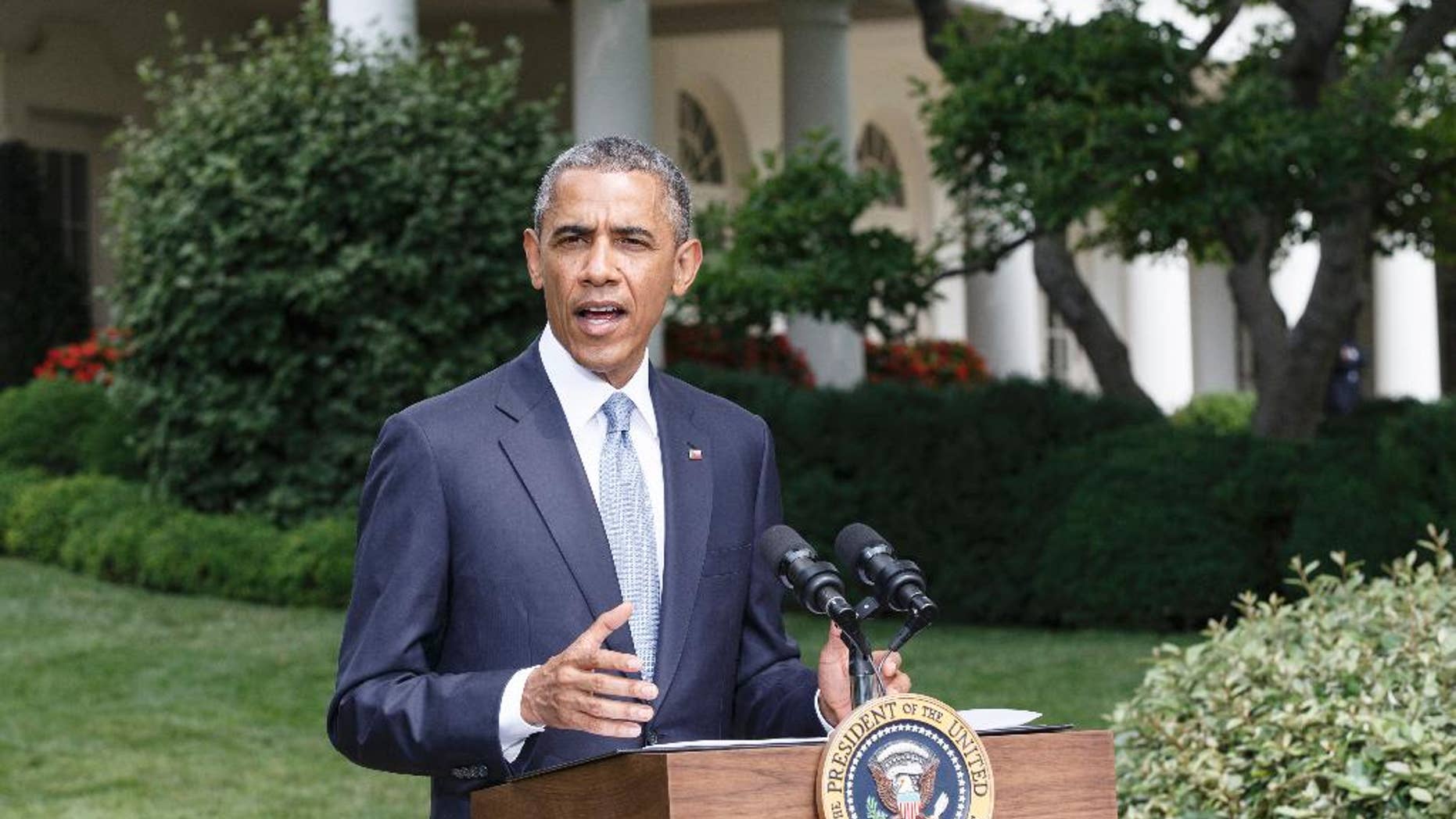 President Obama on Sunday night will use a prime-time TV address to try to reassure Americans that their safety and security remain his highest priority -- following a series of deadly terror attacks on U.S. soil and around the world.
In an attempt to show the gravity of the situation, Obama will speak from the Oval Office for the first time since 2010.
He will speak four days after terrorists apparently associated with the Islamic State fatally shot 14 people and wounded dozens more in San Bernardino, Calif., and after last month's Paris bombing attacks that killed 130.
The Islamic State group has also claimed responsibility for several other smaller-scale attacks in recent weeks.
Obama is not expected to announce major policy changes for targeting the group. Administration officials said his remarks will instead focus on how the global terror threat has evolved and what steps the U.S government is taking to keep Americans safe.
"I think what you're going to hear from him is a discussion about what government is doing to ensure all of our highest priority -- the protection of the American people," Attorney General Loretta Lynch said on NBC's "Meet the Press."
"This horrific attack has people on edge and frightened," she continued. "We've lost so many victims and people were wounded. People are concerned and we understand that."
Lynch indicated Obama may ask Congress to "review measures and take action" to safeguard national security but did not offer specifics.
She also suggested he might reiterate his call for stricter gun laws.
"Dealing with guns is one way to handle the violent crime issues that we have in this country," Lynch said.
Texas GOP Rep. Mike McCaul, chairman of the House Homeland Security Committee, told "Fox News Sunday" that the "tentacles of ISIS" are already in the United States.
Senate Majority Leader Mitch McConnell, R-Ky., said Sunday that Obama has an opportunity "tell the American people how he is willing to adapt to the threat and how he can better prepare our nation for a fight that will inevitably be passed on to his successor."
He also called on the president to outline plans for a ground force to dismantle ISIS, as the group is also known, and detail what legal authorities are needed to defeat encrypted online communication that law enforcement says can be used to
evade authorities.
Obama's speech comes amid criticism that he has underestimated the terror threat posed by the Islamic State and other radical Islamic groups.
Tashfeen Malik, the female in the Muslim husband-wife team in last week's shooting in San Bernardino pledged her allegiance to ISIS.
The 29-year-old Malik, originally from Pakistan, carried out the attack with her 28-year-old American-born husband, Syed Farook. They were killed in a shootout with police hours after the attack.
Authorities think the guns used by the attackers were legally obtained.
The FBI is investigating the massacre as a terrorist attack that, if proved, would be the deadliest by Islamic extremists on American soil since Sept. 11, 2001.
FBI Director James Comey has said there was no indication yet that the plot was directed by any other foreign terrorist group, though he would not rule out that future possibility.
Obama initially said the shootings could have been terrorist-related or an incident of workplace violence.
In his Saturday radio and Internet address, the president called the attacks an "act of terror" and said it was "entirely possible that these two attackers were radicalized to commit this act of terror."
"And if so, it would underscore a threat we've been focused on for years  the danger of people succumbing to violent extremist ideologies," he continued.
White House Press Secretary Josh Earnest said Saturday that Obama's  "highest priority" is protecting Americans.
Some of the Republican presidential candidates had quickly labeled the shootings an act of terrorism and faulted Obama for not saying so immediately.
GOP candidates have sought to equate the president's cautious language on terrorism with what they see as his tepid approach to national security.
"I don't know why the president hesitates for so long to call it exactly what it is," New Jersey Gov. Chris Christie told CBS' "Face the Nation."
Hillary Clinton, the front-runner for the Democratic presidential nomination, told ABC's "This Week" that the U.S. is "not winning" the fight against ISIS and it's "too soon to say that we are doing everything we need to do."
While Clinton has been supportive of Obama's foreign policy, given that she served as his secretary of state, she also has called for a more robust approach to defeating ISIS, including setting up a no-fly zone.
Beyond the airstrikes, Obama has struggled to identify and train Middle East ground troops. He has ruled out a large-scale deployment of American troops.
Fox News' Kevin Corke and Joseph Weber and The Associated Press contributed to this report.