Obama: Regulatory Authorities Investigating Wild Stock Market Swing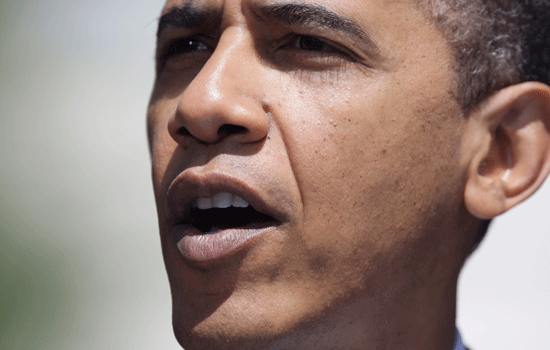 President Obama said Friday that regulatory authorities are "evaluating" Thursday's wild swings in the stock market with an eye toward protecting investors and preventing something like that from happening again.
A computerized sell-off sent the Dow Jones industrial average plummeting by a near-record 1,000 points within about a half-hour Thursday afternoon. Fear that the European debt crisis could spread was a factor. The market regained two-thirds of that loss before the end of trading.
Obama characterized the swing as "unusual market activity" and said that regulatory authorities would make findings of their review public along with recommendations for "appropriate action."
The Securities and Exchange Commission and the Commodity Futures Trading Commission said they were working with other regulators to review "unusual trading activity," the Wall Street Journal reported.
The major U.S. stock exchanges said they were looking for trading glitches and examining potentially erroneous trades in multiple stocks. Major exchanges said they will cancel erroneous trades that occurred during the selloff, the newspaper reported.
Obama also said he spoke Friday with German Chancellor Angela Merkel about the economic situation in Europe.
European leaders were meeting Friday in Brussels in an attempt to persuade world markets that the spiraling contagion from Greece's debt crisis would not spread to other countries with vulnerable state finances such as Portugal and Spain and derail Europe's economic recovery. The meeting originally was called to sign off on a $140 million emergency bailout for Greece; Germany is contributing more than $28 billion to the package.
Obama said he and Merkel agreed on the importance of a strong policy response by the affected countries as well as a strong financial response from the international community, including the U.S.
"I made clear that the United States supports these efforts and will continue to cooperate with European authorities and the (International Monetary Fund) during this critical period," Obama said.
The White House said Obama is being updated regularly on the situation in Greece during his daily briefings.
The IMF board of directors planned to meet Sunday in Washington to approve a $40 billion loan to Greece as part of the rescue package.
Fox News' Kelly Chernenkoff and The Associated Press contributed to this report.