Obama Plans Economic Message, But Window for Success is Closing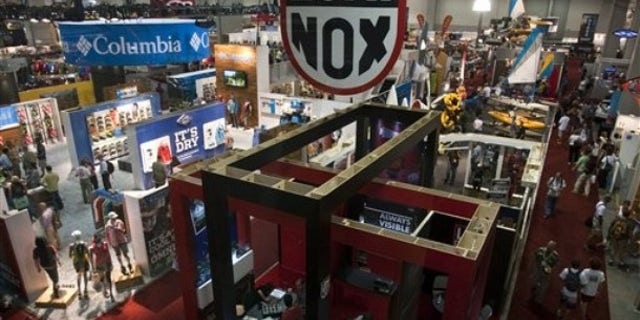 President Obama's proposal to offer targeted tax credits and a payroll tax holiday are part of a "deathbed conversion" realized only after it has become clear that Democrats could lose the House this fall, Sen. John McCain, R-Ariz., said Sunday.
McCain, who was Obama's opponent in 2008, said the president's plans to hit the road this week to promote new ideas to revamp the economy, aren't going to rid the national mood of the uncertain feeling that has been weighing it down since Obama entered the Oval Office.
"We always like to see deathbed conversions, but the fact is if we'd had done this kind of thing nearly a couple years ago we'd be in a lot better shape," McCain told "Fox News Sunday."
"Look, they're just flailing around. ... I run into CPAs that say I can't tell my client exactly what they should do with their money or with their future, because nobody knows when the next regulation is going to come down, what are the taxes going to be," McCain continued. "Every transaction over $600 now has to be reported to the IRS, thanks to 'Obamacare.' So ... it isn't going to resolve this incredible uncertainty out there that large and small businesses have about their financial future."
In a speech in the swing state of Ohio, one of three high-profile events by the president this week, Obama plans to roll out suggestions for giving a permanent tax credit for research and development done by businesses in the U.S. He is also preparing to offer businesses hiring incentives as well as a payroll tax holiday.
The proposals are all part of the president's pre-election game plan to try to revive the economy and the Democratic Party's chances in November. The president first heads to Milwaukee for a Labor Day event with AFL-CIO workers.
For what aides billed as a "major" speech on the economy Wednesday, the president chose Cleveland, aides say, because it is the site of a recent speech by House Minority Leader John Boehner, who called on Obama to oust his economic team, another election year maneuver that has drawn considerable attention.
The president's proposal is not on a par with the mega-stimulus plan enacted 18 months ago. Instead, White House aides confirm that the president will lay out several less expensive ideas. The 10-year, $100 billion proposal for giving tax credits for business research done in the U.S. will be paid by closing corporate tax breaks, according to the administration.
Democratic National Committee Chairman Tim Kaine said the breaks are targeted and aimed at doing the most good in the least time.
"The Democratic strategy has been -- and it's going to be discussed in more detail later -- let's target the tax credits to middle-class folks and to small businesses, but especially let's target the tax credits to where they will do the most good, where they will have the most likelihood of increasing economic activity," Kaine said.
McCain said he hopes the administration will propose a payroll tax cut, but the first discussion should be about extending existing tax cuts to increase certainty about the future.
Kaine, who appeared after McCain on "Fox News Sunday," countered that McCain didn't support across-the-board cuts in 2003, saying it wasn't the best use of the money. He added that several tax cuts have been offered but Republicans opposed them.
"You'd call it a deathbed conversion if the president ... if the president had not been doing targeted tax credits to help small businesses from the first day he was in office. So there have been eight tax cuts already that have helped small business, going directly to small businesses. The HIRE Act was the most recent one last spring.
"There have been a series of tax cuts for businesses. But in looking at the pace of the recovery, thank goodness we're not shrinking, we're growing," he said.
The economy, while still on the plus side of the growth chart, is in fact contracting from its nearly 6 percent growth in the fourth quarter of 2009. Second quarter gross domestic product in 2010 was just 1.6 percent, below the rate needed to keep up with the pace of population growth.
Mark Zandi, chief economist for Moody's, said that the president's research and development credit is "easy" since that's a fix that's been offered since 1981. But he's not sure how the president would pay for a hiring incentive or the impact it would have.
"I think some businesses would find it useful, but the business community I think would be skeptical saying, is this really going to help me make a decision about going out and hiring a person," Zandi said on CBS' "Face the Nation."
Zandi added that while raising taxes on the wealthy may be helpful in future years when the economy is "off and running," right now it's not a smart bet.
"The high income households are psychologically very, very fragile. They've seen their nest egg significantly diminished because of the decline in stock values and housing values. And I think we're taking a gamble with the recovery if we raise the taxes now," he said
Richard Trumka, president of the AFL-CIO, agreed with proposals to offer credits for small- and mid-sized businesses, but expressed concern that they, along with a payroll tax holiday and R&D grants may not be enough. He also called for an end on tax cuts for people -- and their small businesses -- making more than $250,000 a year.
"When you get into tax cuts for the very rich, they don't buy much," he said. "We need to create demand. And the best way to create demand is to put money in people's pockets. We need to invest in jobs, because without the jobs you won't get that demand."
Trumka said the stimulus wasn't as effective as it could have been because it was not big enough and invested in too many short-term projects with a 18-month horizon. He said longer-term projects would have brought in more investment and suggested taking unused repaid money from the bank bailout to give to regional banks to alleviate the credit crunch.
Todd McCracken, president and CEO of the National Small Business Administration who appeared with Trumka on CNN, said Obama could have offered a small-business lending fund or payroll tax holiday a year and a half ago.
"Something like that should have been in the first stimulus package, and things would have been -- we would have been in better shape than we are right now," he said.
But even if the economic proposals are offered, they may not come to fruition in a short-enough time frame to make a difference in the November election. With top elections analysts predicting a Republican uptick of as many as 47 seats in the House -- Republicans need to win back 40 seats from Democrats to take the majority -- lawmakers will only be in Washington for a month before they go into heavy campaigning.
Additionally, third quarter GDP has yet to be collected and reported, and September's unemployment numbers, the last monthly figure to be out by the Nov. 2 election, is unlikely to show any measurable improvement for Democrats to campaign on in the final month before the election.
Besides the economic figures, the House has passed two and the Senate has yet to pass any of the 13 spending bills for fiscal year 2011, leaving the budget to idle at 2010 spending unless new spending levels are signed into law before the new fiscal year starts on Oct. 1.