Obama names 3 national monuments honoring civil rights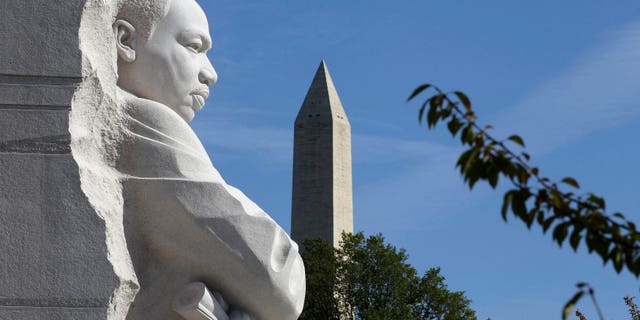 WASHINGTON – The Obama administration designated three new national monuments Thursday honoring civil rights history as it commemorates next week's Martin Luther King Jr. Day.
The monuments are the Birmingham Civil Rights National Monument in Alabama, the Freedom Riders National Monument in Anniston, Alabama, and the Reconstruction Era National Monument in South Carolina.
"President Obama is taking new steps to promote diversity and inclusivity in our nation's system of national parks, national forests, monuments and other public lands and waters," a White House statement said, adding that the designations "will protect historic sites in Alabama and South Carolina that played an important role in American history stretching from the Civil War to the civil rights movement."
Designating the Birmingham Civil Rights National Monument is also aimed to protect the historic A.G. Gaston Motel, which served at one point as the headquarters for the civil rights campaign led by King that helped lead to the passage of the Civil Rights Act of 1964.
The Freedom Riders National Monument includes the Greyhound Bus Station where a racially integrated bus of Freedom Riders attempting to test desegregation was attacked in the spring of 1961.
The new Reconstruction Era National Monument includes four sites throughout Beaufort County, South Carolina, honoring a community of freed, former slaves in the Reconstruction-era South.
The White House says protection for the newly named national monuments will be strongly supported by the local communities, elected officials and a wide variety of stakeholders including civil rights organizations, environmental justice groups and historic preservation groups.