Obama Mocks his Nobel Prize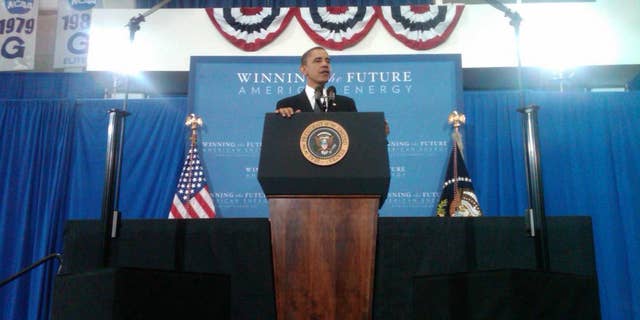 NEWYou can now listen to Fox News articles!
While praising Energy Secretary Chu for his great skills and accomplishments, President Obama poked fun of his own award. "Chu has the Nobel Prize in physics - he actually deserved his Nobel Prize," Obama said at a speech on energy Wednesday in Washington.
President Obama won the Nobel Peace Prize in 2009, less than a year into his presidency. Many believed it was far too soon for the newly elected Obama to earn such a prestigious award. The president himself said he was undeserving at the time. "I do not feel that I deserve to be in the company of so many transformative figures that have been honored by this prize," he said on the day he received the award. At the time of his award, the Nobel committee said its decision to honor the president was motivated by Obama's initiatives to reduce nuclear arms, ease tensions with the Muslim world and stress diplomacy and cooperation around the world.
While accepting the award in December of 2009, Obama joked of the controversy his recognition stirred saying, "I am at the beginning, and not the end, of my labors on the world stage. Compared to some of the giants of history who've received this prize" he refered is accomplishments at the time as "slight."