Obama Keeps 'Czars' Despite Budget Deal That Eliminated Them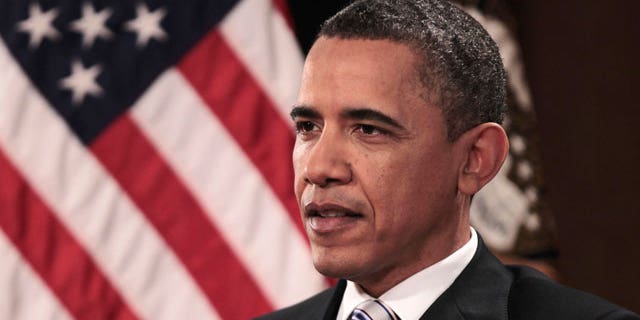 President Obama may have never met a "czar" he didn't like and he's not about to bid farewell to any of them now, despite a budget deal he struck with Republican leaders last week that eliminated four of these positions.
The budget compromise that Obama, House Speaker John Boehner and Senate Majority Leader Harry Reid reached in the final moments before the government shut down last Friday included language effectively eliminating the czar positions overseeing health care, climate change, the auto industry and urban affairs – positions that don't require Senate confirmation.
But after signing the legislation Friday that funds the government through the end of September and cuts $38 billion in spending, Obama issued a signing statement saying he would ignore the part about his czars, arguing that defunding those positions violated his constitutional authority.
Republicans cried foul over Obama's move.
"It's not surprising that the White House, having bypassed Congress to empower these 'Czars' is objecting to eliminating them," Mike Steel, a spokesman for House Speaker John Boehner, said in a statement.
Rep. Steve Scalise, R-La., who introduced legislation earlier this year eliminating nine czar positions, said Obama cannot choose which laws to follow and ignore.
"The president knew that the czar amendment was part of the overall budget deal he agreed to, and if he cannot be trusted to keep his word on this, then how can he be trusted as we negotiate on larger issues like federal spending and the economy," he said in a statement, arguing that appointing these czars without Senate confirmation violated the Constitution.
"The United States is not a kingdom run by a political director, and President Obama needs to quickly reverse course and abide by the law eliminating the czars that were part of the budget resolution."
While presidents in both parties have appointed high-level officials to advise them on a wide range of policy areas, Obama's czars have been a favorite target for Republicans, who say Obama has appointed more than any of his predecessors in a power grab that undermines the Senate's advice and consent role.
Scalise's office estimates that 39 officials are in the Obama administration and in his bill he described czars as the "head of any task force, council, policy office within the executive office of the president" or similar office, appointed "without the advice and consent of the Senate."
Earlier this year, climate czar Carol Browner left the White House and health care czar Nancy-Ann DeParle was promoted to White House deputy chief of staff. Other past czars in the Obama administration has drawn much criticism from Republicans, including former green jobs czar Van Jones and current science czar John Holdren.