Obama Has Harder Task Ahead Lobbying Tougher Senate on Health Care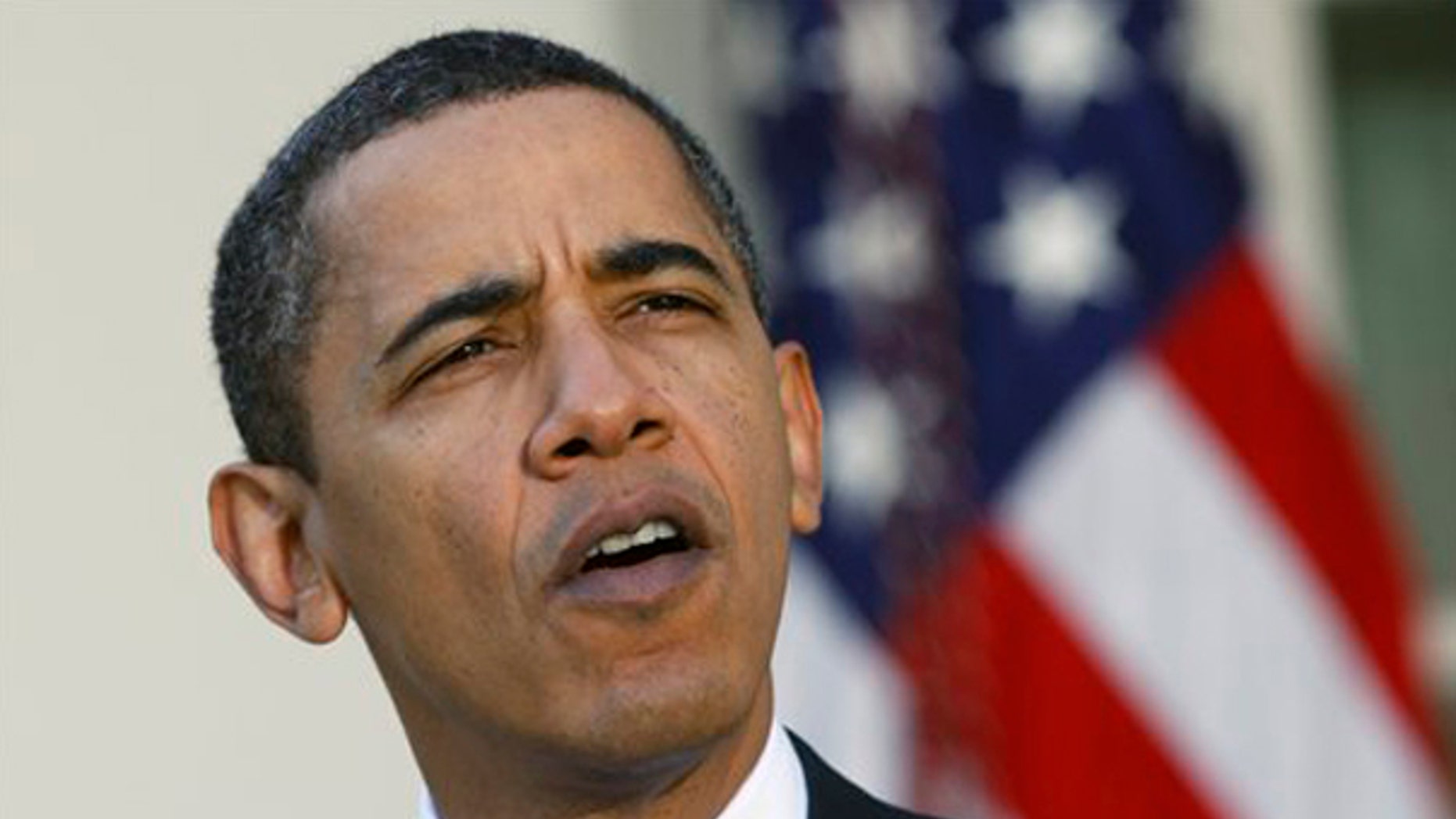 President Obama got deeply involved in lobbying House Democrats in person to pass the health care bill this weekend, but the close vote Saturday night may make it more difficult for the president to convince Senate lawmakers to approve their version of insurance reform.
Despite presidential cajoling, 39 Democrats joined all but one Republican to oppose the health care bill.
By definition, it may be a bipartisan vote, but the narrow 220-215 window gives the president little force to reach out to an increasingly reluctant Senate.
"It was a bill written by liberals for liberals," said Sen. Lindsey Graham, R-S.C., on CBS' "Face the Nation." "And people like (independent Sen.) Joe Lieberman are not going to get anywhere near the House bill."
One administration official said some Senate Democrats spoke Friday -- before the vote -- of pursuing a smaller health care bill or giving up altogether. But top Senate leaders mouthed the same mantra as the White House on Monday.
"I think every Democrat, from the most conservative to the most liberal, realizes that failure is not an option," Sen. Charles Schumer, D-N.Y.
But Schumer acknowledged the difficulty of getting legislation through a much more rigorous Senate process.
"Anyone can offer any amendment on any subject in the Senate whereas in the House, amendments are limited greatly, so therefore if you thought it was hard in the House its going to be harder in the Senate," he said.
Sen. Chuck Grassley, R-Iowa, said as "as long as there's at least a half a dozen Democrats that don't want it," the legislation is going nowhere.
Senate Majority Leader Harry Reid has to win all the Democrats as well as Lieberman in order to see a version of health care legislation pass in the Senate. But Lieberman, like several Democratic senators, is opposed to a government-run plan, the so-called public option.
"If the public option plan is in there, as a matter of conscience, I will not allow this bill to come to a final vote, because I believe the debt can break America," he said on "Fox News Sunday."
With challenges in sight, White House Health Care Task Force Communications Director Linda Douglass said the president would like to sign the bill by the end of the year, but that will require expansive movement by the Senate and then negotiations between the two chambers.
"I think there's no question that this just increases the momentum. We've had a lot of momentum," she said of the House passage. "Of course, there's pressure. These are hard decisions. But members know that they are under pressure from their constituents."
To get as far as the bill did so far, it appears the administration might have spread some money around. California Rep. Jim Costa was wavering but told a local newspaper last week that his vote could be contingent on getting some federal money for a new medical school in his district along with help for local hospitals.
When a constituent named Bob Smittcamp e-mailed him to complain about his vote for the House bill, the congressman explained he'd been offered the dollars he was looking for -- $128 million in federal money.
"He responded to me by basically saying that he did not like many of the elements there were in the legislation. However, he was able to procure $128m for the University of California medical school in Merced," Smittcamp told Fox News.
Douglass said the most important fact is that the House passed the legislation, and not the lobbying that Obama did to turn any votes in favor of the bill.
"We don't like to give away trade secrets. Let's just say the team has certainly been talking to both parties throughout," Douglass told Fox News.
Another wrinkle in the reconciliation comes from the provision to tighten restrictions on federal subsidies being used by someone who may seek an abortion. House Speaker Nancy Pelosi secured the votes of 40 anti-abortion Democrats by allowing them a vote on the amendment. But that has enraged pro-choice lawmakers, who wrote to Pelosi on Monday to say they can't abide by it in the final analysis.
"As members of Congress, we believe that women should have access to a full range of reproductive health care. Health care reform must not be misused as an opportunity to restrict women's access to reproductive health services," wrote U.S. Reps. Diana DeGette of Colorado and Louise M. Slaughter of New York, co-chairwomen of the Congressional Pro-Choice Caucus.
"We will not vote for a conference report that contains language that restricts women's right to choose any further than current law," they wrote.
Fox News' Jim Angle and Major Garrett contributed to this report.