Obama Hails GM's Return to Wall Street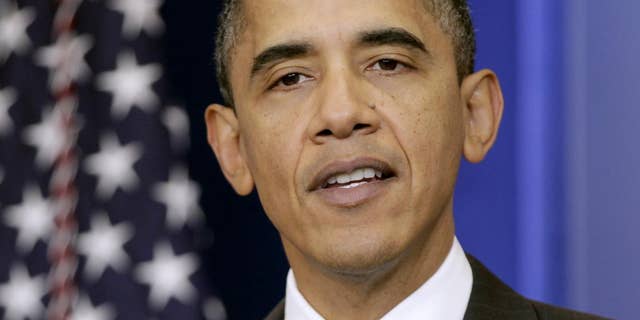 Washington - President Obama on Thursday hailed the return of a re-tooled General Motors to the U.S. Stock market, calling it a "big step towards becoming a success story."
"We are finally beginning to see some of those tough decisions that we made in the midst of crisis pay off," Obama told reporters assembled in the White House briefing room after trading had ended on Wall Street.
In its first day back on the Big Board, the new GE stock's initial public offering triggered more than 400 million shares sold, opening the day at $33 a share, spiking in the early going and then finishing up at $34.19 per share.
The result is the government's reduced ownership in GM from 61 percent to about 36 percent in one day. "American taxpayers are now positioned to recover more than my administration invested in GM, that's a very good thing," said President Obama.
White House officials say the bailout of GM and Chrysler helped save those companies and with them, the entire domestic auto industry. The president points to 75,000 new jobs created since the two companies emerged from bankruptcy and pointed out that GM recently had its best quarter in 11 years.
Obama also took the opportunity to remind people about the "doubters and naysayers who said it couldn't be done... Had we given up, we would have lost more than one million jobs across all fifty states. It would have also resulted in economic chaos, devastating communities across the country."
There was no mention of those who held GM stock and were basically wiped out when the company filed for bankruptcy.
Meanwhile, reaction on Capitol Hill came down on predictably partisan lines. Outgoing Democratic House Speaker Nancy Pelosi (Ca.) called GM's initial public offering a "sign of progress for America's auto industry, for our nation's workers, for our manufacturers and our long-term prosperity."
The incoming Republican House Speaker-in-waiting John Boehner (Ohio) said the bailout was a "mistake" and that "GM's fiscal troubles could have been better handled by a bankruptcy judge."