Obama defends executive actions on immigration: 'What I do have is the legal authority to try to make the system better'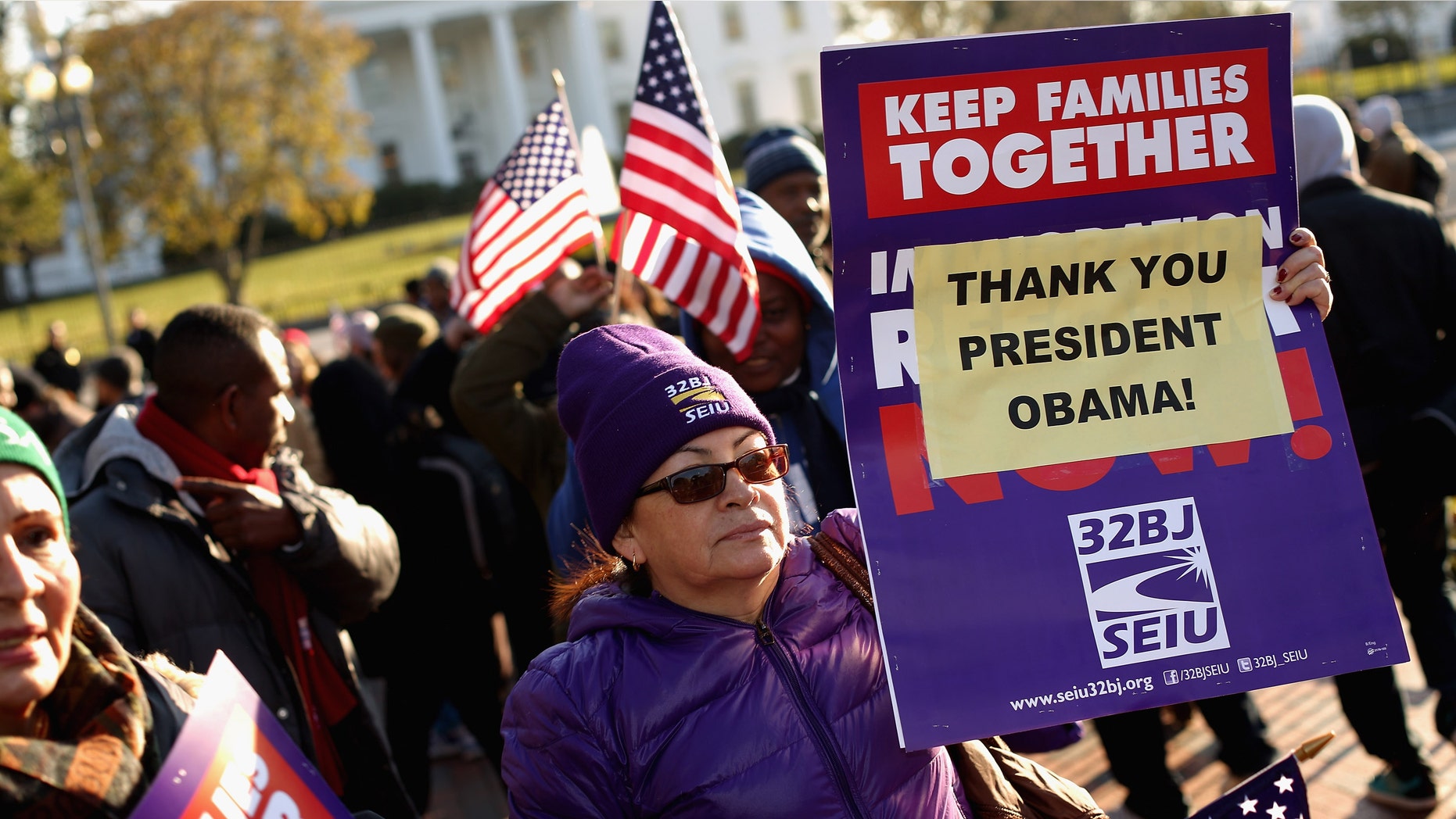 President Barack Obama is dismissing criticism that he overstepped his authority by acting unilaterally on immigration to shield millions of immigrants from the threat of deportation.
In an interview with ABC's "This Week" broadcast nationally on Sunday, Obama said it was important to prioritize the deportation of criminals and recent arrivals while sparing people who have lived in the United States without proper documentation for at least five years and may have children who are American citizens.
"Congress has a responsibility to deal with these issues and these are some things that I can't do on my own," he told ABC News' chief anchor George Stephanopoulos. "What I do have is the legal authority to try to make the system better. Given the resource constraints that we have, we have to prioritize."
The president then challenged House Speaker John Boehner, who charged last week that Obama was "damaging the presidency," to pass a bipartisan bill tackling immigration.
"If you look – the history is that I have issued fewer executive actions than most of my predecessors, by a longshot," Obama said. "The difference is the response of Congress, and specifically the response of some of the Republicans. But if you ask historians, take a look at the track records of the modern presidency, I've actually been very restrained, and I've been very restrained with respect to immigration. I bent over backwards and will continue to do everything I can to get Congress to work because that's my preference."
Sen. Ted Cruz, R-Texas, rejected Obama's claim of prosecutorial discretion. "Essentially he's gotten in the job of counterfeiting immigration papers, because there's no legal authority to do what he's doing," Cruz said on "Fox News Sunday."
A second Republican, Sen. Lindsey Graham of South Carolina, said his party shares the blame for failing to get an immigration bill through the House of Representatives.
"Shame on us as Republicans for having a body that cannot generate a solution to an issue that is national security, it's cultural and it's economic. The Senate has done this three times," Graham said on CNN's "State of the Union."
Indeed, Obama cast his decision as the result of the failure of the Republican-led House to act on a comprehensive immigration bill the Senate passed with bipartisan support in June 2013, or advance legislation of its own.
He said Republicans still could pass an immigration bill.
Rep. Raul Labrador, R-Idaho, said he had pressed the Republican leadership to start passing legislation two weeks ago on the immigration issue.
"We are going to pass legislation, but it is not going to be the legislation the president is asking for," Labrador said. "We as Republicans don't believe you should give amnesty first and talk about security later, which is what the Senate bill did." Labrador spoke on "Face the Nation" on CBS.
The Associated Press contributed to this report.