Obama, Congress extend sympathies after Navy Yard shootings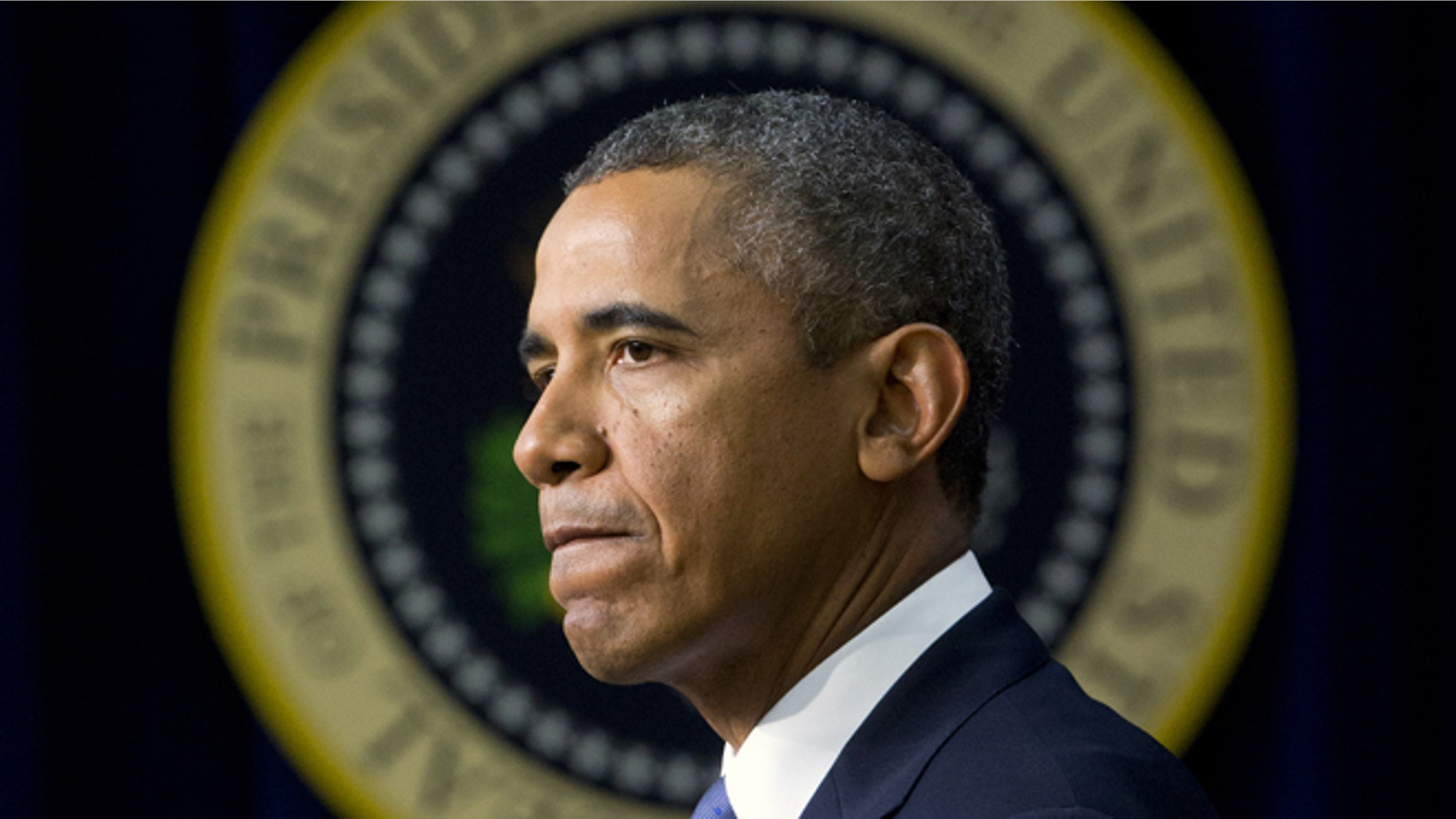 President Obama and members of Congress extended their sympathies Monday to the victims and families of the Washington Navy Yard shootings, which happened just blocks from Capitol Hill.
"These are men and women who were going to work, doing their job, protecting all of us," the president said." They're patriots, and they know the dangers of serving abroad. But today, they faced unimaginable violence that they wouldn't have expected here at home. … We send our thoughts and prayers to all at the Navy Yard who've been touched by this tragedy. We thank them for their service. We stand with the families of those who've been harmed. They're going to need our love and support."
House Speaker John Boehner said, "This has been a dark day, and we know more of them lie ahead for the families of the victims. Every day, a special breed of men and women go to work at the Navy Yard. … These are our neighbors and our defenders."
The Ohio Republican also thanked police and first-responders and asked Americans to pray and remember "everyone at the Navy Yard."
The flags at the Capitol were lowered to half staff. Obama also signed a proclamation to have flags kept at half-staff until sunset Friday to honor the victims.
Twelve people were killed in the mid-morning attack before the alleged shooter following a firefight with police inside the naval compound.
"My thoughts and prayers are with the victims and families," said Sen. Marco Rubio, R-Fla. "The brave men and women of our military sacrifice so much for our country and often endure great hardships abroad. And it's sickening to see them attacked like this while serving stateside, along with their civilian colleagues."
Senate Minority Leader Mitch McConnell thanked the Capitol Police force, in expressing his sympathies, as did Boehner.
"These kinds of incidents always remind us how fragile life is," the Kentucky Republican said. "They also remind those of us who work in and around the Capitol how much we owe to all the men and women who work so hard to keep us safe each and every day. … Everyone is deeply grateful, especially on days like this."
Senate Majority Leader Harry Reid expressed his sympathies before officials had identified the alleged shooter.
"My sympathies are with the families of those who died," the Nevada Democrat said. "My thoughts are with those who were injured. And my best wishes go out to all those who work in the Navy Yard complex and the surrounding neighborhood."
He also thanked first responders and "brave law enforcement officials" who "put their lives on the line to keep the city safe today."
California Democratic Sen. Dianne Feinstein said: "I mourn those killed today at the Navy Yard in Washington and send my thoughts and prayers to those families grieving the loss of loved ones.
Feinstein, a strong supporter of tougher federal gun laws, also said, "When will enough be enough? Congress must stop shirking its responsibility and resume a thoughtful debate on gun violence in this country."