Obama Celebrates Independence Day at White House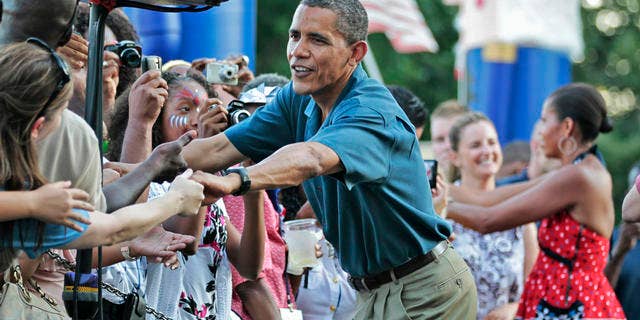 WASHINGTON -- Military families will join President Barack Obama and his family for an Independence Day barbecue at the White House.
They'll be joined by staff from throughout the administration and their families for a concert, followed by a view of the fireworks from the South Lawn.
This is the third year the first family has honored military heroes and their families with the July Fourth barbecue, concert and fireworks. As he has in the past, the president will deliver remarks during the celebration.