Obama Announces Major Revamp of Home Lending Program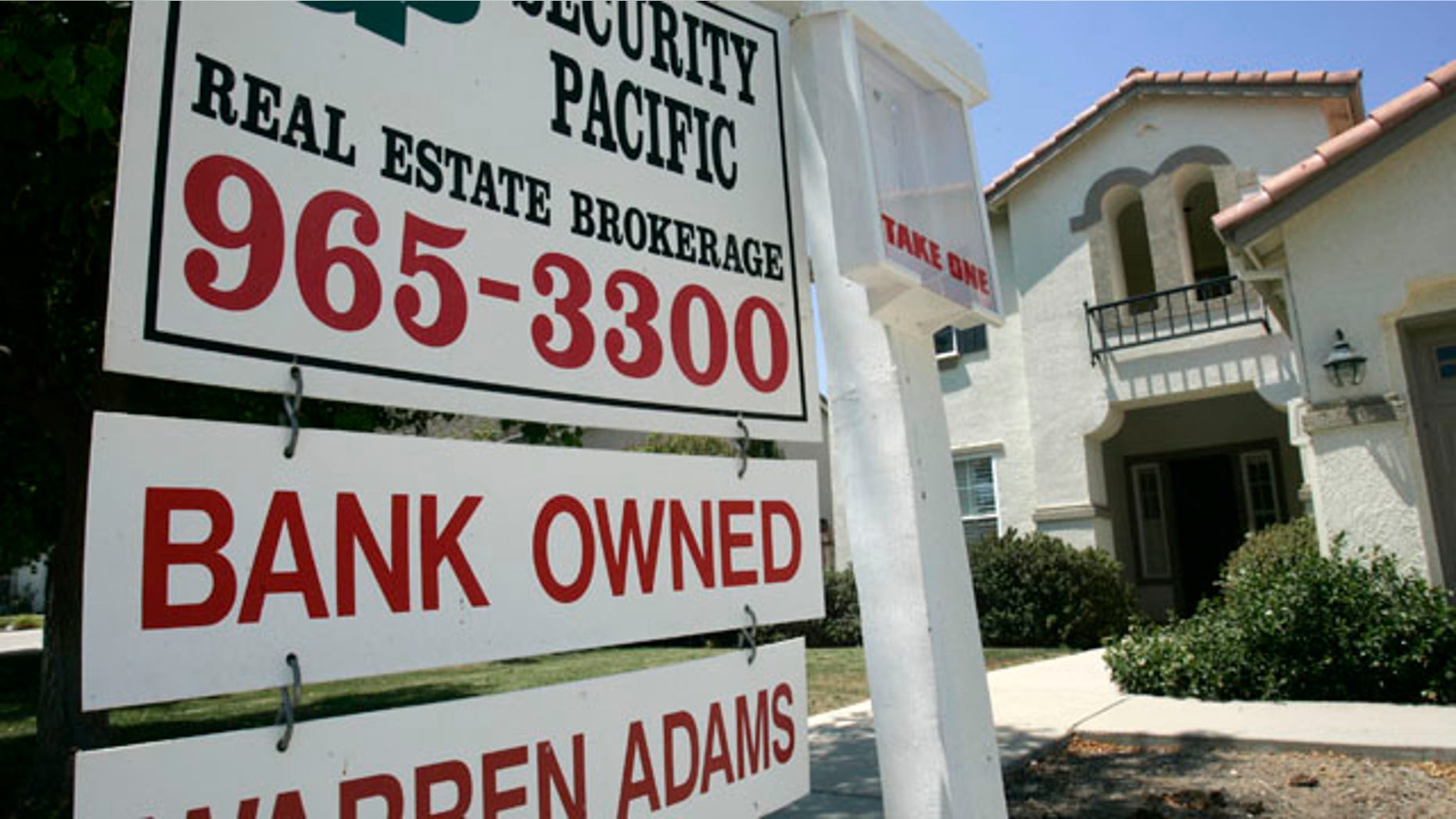 WASHINGTON – Seeking to breathe new life into a sagging economy, President Obama announced Monday he will attempt an executive branch rescue of homeowners trying to refinance underwater mortgages, with a new initiative that lets people with little or no equity get a better interest rate at a reduced cost.
The initiative, the first in a series of announcements expected this week by the president, applies to homeowners with federally guaranteed mortgages who are current on their payments.
"I'm here to say that we can't wait for an increasingly dysfunctional Congress to do its job," the president declared outside a family home in Las Vegas, the epicenter of foreclosures and joblessness. "Where they won't act, I will."
The revamped Home Affordable Refinance Program, or HARP, which aims to avert foreclosures, would allow homeowners who are still current on their mortgages to refinance no matter how much their home value has dropped below what they still owe.
While the White House tried to avoid predicting how many homeowners would benefit from the revamped refinancing program, the Federal Housing Finance Administration estimated an additional 1 million people would qualify. Moody's Analytics say the figure could be as high as 1.6 million.
The change is not a mass refinancing of everyone in America, but a targeted fix to open up the program to more people who are underwater.
Obama announced the initiative in Las Vegas, where an estimated 60 percent of homes are underwater. But it could also help borrowers in other states, including Arizona, Florida, California and elsewhere where the underwater mortgage rate is high and borrowers are stuck without options to lower their payments.
Housing and Urban Development Secretary Shaun Donovan said HARP has already helped nearly 1 million homeowners but "has not reached the scale that we hoped and the scale that it needs to reach to be able to reach to unlock this potential tool to help ... families in the American economy even further."
The changes to the loan programs are specifically intended to bypass Congress, which is stalled on agreeing to new plans to increase jobs and jump-start the economy. But it won early support from Democratic Sen. Barbara Boxer of California and Republican Sen. Johnny Isakson of Georgia.
"This is a positive step in the right direction for the preservation of homeownership for those Americans who have been making their payments and met their obligations. They deserve the benefit of today's lower interest rates," Isakson said.
The announcement is part of a new campaign that Obama is trying out with a new catchphrase, "We can't wait," to goad Republicans for inaction, even as the Democratic-led Senate votes against the president's other jobs proposals.
The "We can't wait" campaign doesn't mean the White House has abandoned its pressure on Congress to pass the American Jobs Act, White House Communications Director Dan Pfeiffer said.
"We can't wait for Congress to act so we're going to take the steps we can take," he said.
While on a West Coast swing this week, Obama will also announce policy changes to ease college graduates' repayment of federal loans.
After a drop-in to Las Vegas, for high-money fundraising for his reelection campaign, the president will travel to Los Angeles for three more fundraisers, including one at the home of movie stars Melanie Griffith and Antonio Banderas. Obama will also make stops this week in San Francisco and Denver.
The Associated Press contributed to this report.