Obama Administration Challenges Iran on Protests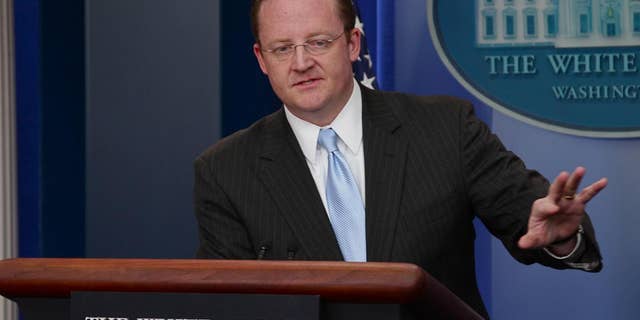 NEWYou can now listen to Fox News articles!
The Obama Administration is ramping up its rhetoric toward Iran in the wake of weeks of political unrest and revolution in the Middle East.
National Security Advisor Tom Donilon released a statement Saturday imploring Iran to reverse its stated intention to "severely crush" public protests reportedly scheduled for Valentine's Day.
"By announcing that they will not allow opposition protests, the Iranian government has declared illegal for Iranians what it claimed was noble for Egyptians," Donilon's statement read.
"We call on the government of Iran to allow the Iranian people the universal right to peacefully assemble, demonstrate, and communicate that's being exercised in Cairo."
Donilon's statement comes on the heels of on-camera remarks by Vice President Biden and outgoing White House Press Secretary Robert Gibbs Friday calling on Iran to allow its citizens to protest.
"I say to our Iranian friends: let your people march, let your people speak, release your people from jail, let them have a voice," Biden said during a lecture at the University of Louisville Friday.
"The Iranian government should allow the Iranian people to exercise the very same right of peaceful assembly and ability to demonstrate and communicate their desires. I think we've all seen, again, their response," Gibbs said during his final White House press briefing Friday afternoon.
"I think what you've seen in the region is the government of Iran, quite frankly, scared of the will of its people," Gibbs added.
If Iranian citizens were to successfully topple their government, Iran would be the latest domino in a series of apparent democratic revolutions in the Middle East, after Tunisia and Egypt. Iranian forces violently suppressed protests following that country's 2009 elections, which resulted in the disputed reelection of Iranian President Mahmoud Ahmadinejad.
Catch Eric Shawn's exclusive interview with Crown Prince Reza Pahlavi, son of the Shah of Iran, live on America's News Headquarters Sunday at 11a Eastern.