NSA head says agency working to reduce leaks by replacing people with machines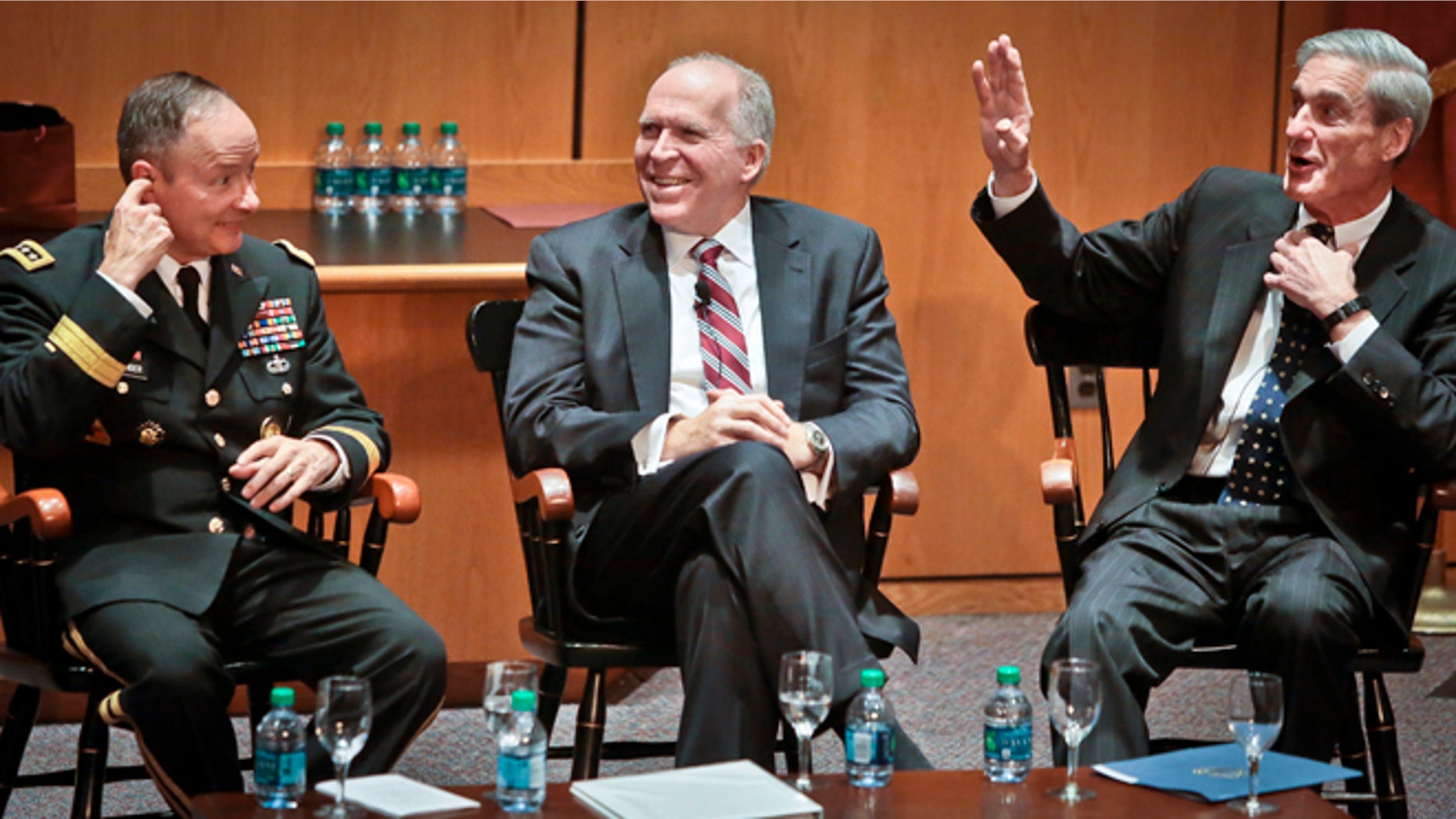 National Security Agency director General Keith Alexander defended the controversial programs disclosed by former NSA contractor Edward Snowden and said Thursday his agency was taking steps to prevent future leaks by working to reducing the number of system administrators—the same position Snowden held—by 90 percent.
He also said the surveillance programs had been "grossly mischaracterized by the press," while staring directly at media assembled at Fordham University for a keynote panel featuring the NSA chief, CIA director John Brennan and FBI director Robert Mueller on the final day of the International Conference on Cyber Security.
"No one has knowingly or willfully disobeyed the law or tried to invade your civil liberties or privacies,'' he added.
Alexander said the agency was transitioning to a cloud structure that would rely on machines instead of people to transfer secure data.
Daily politics news delivered to your inbox: sign up for our newsletter
"What we've done is put people in loops of transferring data and securing networks—doing what machines are probably better at doing," Alexander said.
He said the plan to transition to a cloud system "cuts down number of system administrators. That would address vulnerabilities. It would also address the number of system administrators we have, not fast enough, but we plan to reduce the number of system administrators by 90 percent to make networks more defensible and secure.
"We trust people with data. At the end of the day it's all about trust. If they misuse that trust, they can cause huge damage," he said.
"At the end of the day it's about people and trust and I think we can get that almost perfect but we can't solve that issue."
CIA chief  Brennan added, "There have been some recent lessons learned—to make that technical opportunity less and less available."
Another question submitted in advance by conference attendees asked the three top intelligence officials if average Americans could still presume to have any privacy.
"Too often people try to pitch privacy against national security," Brennan said. "We are trying to ensure that we optimize national security and freedoms and liberties that make this country great. I think privacy is an important foundation of this country."
Alexander also referred back to President Obama's remarks to Jay Leno Wednesday night.
"This isn't a domestic spying program. It's a tool to find terrorists. I think the country is well serviced by courts and congress," the NSA chief said in defense of his agency's surveillance programs.
FBI director Mueller also said privacy and national security were not mutually exclusive.
"You do not want to go down in history as having resolved that particular threat by trampling on the rights of the constitution, that doesn't make good press," he said.