North Korean Attack Comes Amid Regime Succession, as Obama Calls Act 'Provocative'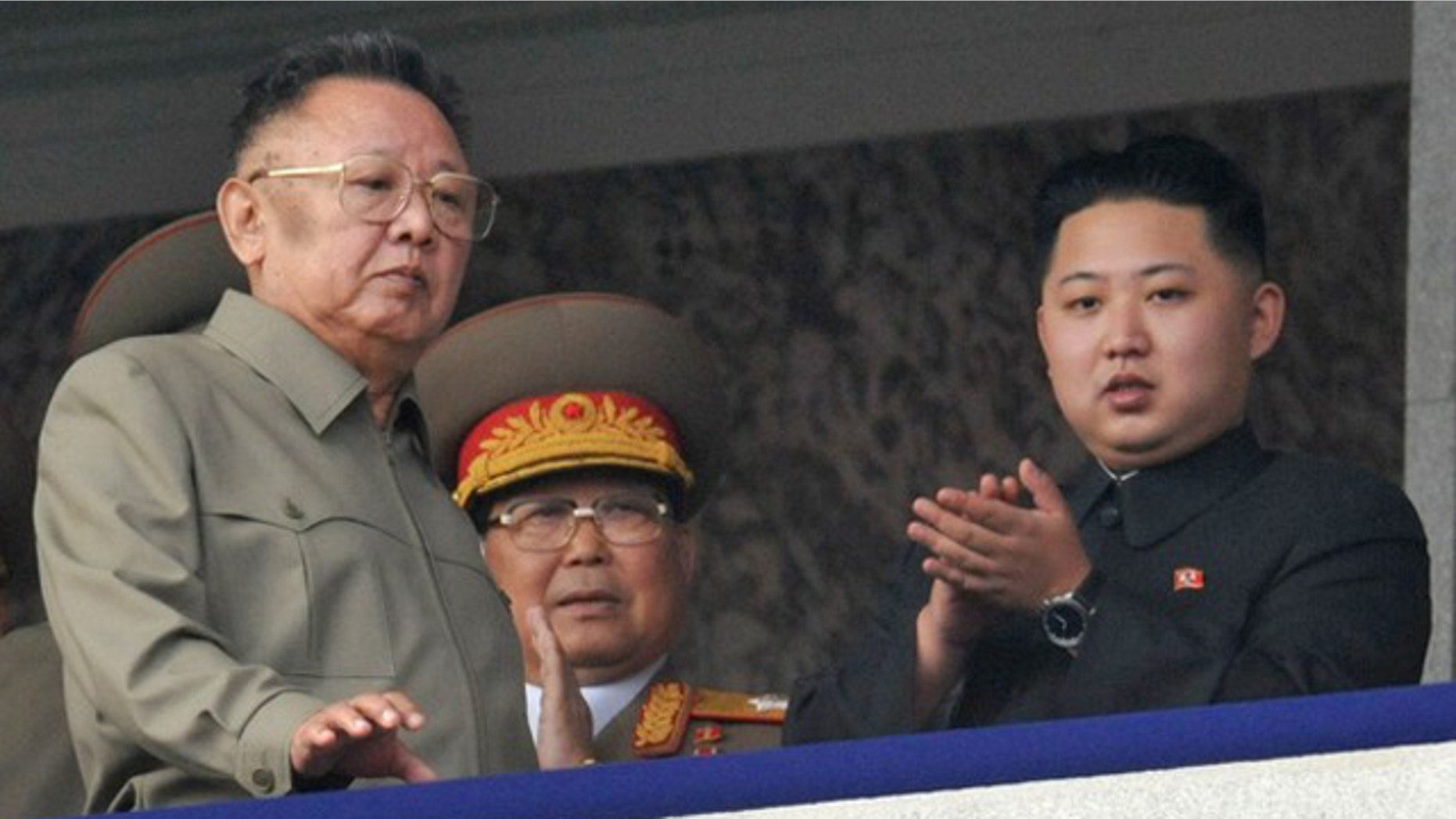 President Obama described North Korea's attack Tuesday against a small South Korean island as a "provocative" show of force that "needs to be dealt with," and it comes at a time when the country is preparing for a long-awaited leadership succession.
The deadly strike came just six weeks after North Korean leader Kim Jong Il unveiled his youngest son Kim Jong Un as his heir apparent. Analysts described the attack, which followed a claim that the country has a new uranium enrichment facility, as a cry for attention at a critical juncture.
"This is a -- just one more provocative incident in a series that we've seen over the last several months," Obama said in an interview with ABC, adding that he will be consulting with South Korea's president about their response. "We strongly condemn the attack, and we are rallying the international community to put pressure on North Korea."
He wouldn't comment on the likelihood of military action, but called it "a serious and ongoing threat that needs to be dealt with."
Rep. Pete Hoekstra, R-Mich., ranking Republican on the House intelligence committee, said the strike and its timing raises "serious questions" about Kim's succession.
"Could the increase in high-profile attacks by North Korea in advance of Kim's expected succession by his son Kim Jong Un signal a period of increased hostility on the peninsula?" Hoekstra said in a statement. "Will there be more deadly, unprovoked attacks leading up to and following his ascension to power?"
That possibility had many leaders calling Tuesday for tough action against North Korea. Hoekstra urged the United Nations Security Council, which is set to hold an emergency meeting, to "condemn this attack in the strongest terms."
South Korea's president called for "enormous retaliation" in the wake of the clash. While pushing for "peace and stability" in the region, the White House also vowed to stand by its ally and labeled North Korea's attack an "outrageous act."
The attack on the island of Yeonpyeong was the latest in a series of provocations from the Communist country. South Korean officials said the North launched the attack after warning the country to halt military drills in the area.
A senior U.S. military official told Fox News the attack was nevertheless "unprovoked." The official said the first shots came from the North Korean side at around 2 p.m. local time -- this prompted an exchange of roughly 200 artillery rounds between the two sides that lasted until around 3:30 p.m.
"No one is interested in escalating this, but we are taking this very seriously," the official said.
State Department spokesman Mark Toner called North Korea's actions "very, very bad" but said "we're not going to respond willy-nilly." He said the administration would pursue a "measured and unified approach" to the conflict.
President Obama is expected to speak with South Korean President Lee Myung-bak at some point on Tuesday. White House Press Secretary Robert Gibbs issued a pre-dawn statement saying Washington is "in close and continuing contact with our (South) Korean allies" about the situation.
"The United States strongly condemns this attack and calls on North Korea to halt its belligerent action and to fully abide by the terms of the Armistice Agreement," Gibbs said. "The United States is firmly committed to the defense of our ally, the Republic of Korea, and to the maintenance of regional peace and stability."
At least two South Korean Marines were killed in the attacks, which also set dozens of buildings on fire. Twenty South Koreans, both civilian and military, were injured. It's unclear whether there were any casualties on the North Korean side. There are about 30,000 U.S. military personnel in the region.
Congressional leaders joined the president in condemning the attack.
"We will stand by South Korea and are firmly committed to defending our ally," House Republican Leader John Boehner said in a written statement.
Obama recently returned from a trip to South Korea and other Asian countries. A senior administration official said the president was woken up shortly before 4 a.m. by National Security Adviser Tom Donilon, who updated the president on the attack. Obama will get further updates during his daily intelligence briefing before heading to Indiana, where he's scheduled to make remarks on the economy.
Capt. John Kirby, spokesman for Chairman of the Joint Chiefs of Staff Adm. Mike Mullen, said Mullen has also been kept "fully aware" of the North Korean attack.
"He is in close contact with our commanders in the region and is keeping the secretary of defense informed," Kirby said.
On Monday, State Department spokesman P.J. Crowley told reporters the administration is studying the evidence a group of visiting American scientists used to conclude the North was building the enrichment facility, which presumably could be used to produce fuel for nuclear weapons.
"We will not be drawn into rewarding North Korea for bad behavior," he said. "They frequently anticipate doing something outrageous or provocative and forcing us to jump through hoops as a result. We're not going to buy into this cycle."
The North's artillery on Tuesday struck the small South Korean-held island of Yeonpyeong, which houses military installations and a small civilian population and which has been the focus of two previous deadly battles between the Koreas.
After the North's barrages, South Korea responded by firing self-propelled howitzers, but an official at South Korea's Joint Chiefs of Staff declined to say whether North Korean territory was hit.
This month, during a speech to U.S. troops stationed in South Korea, Obama said: "Pyongyang should not be mistaken: The United States will never waver in our commitment to the security of the Republic of Korea. We will not waver."
Fox News' Jennifer Griffin and Justin Fishel and The Associated Press contributed to this report.