NJ Gov. Christie says public outcry over Beachgate 'hurt' family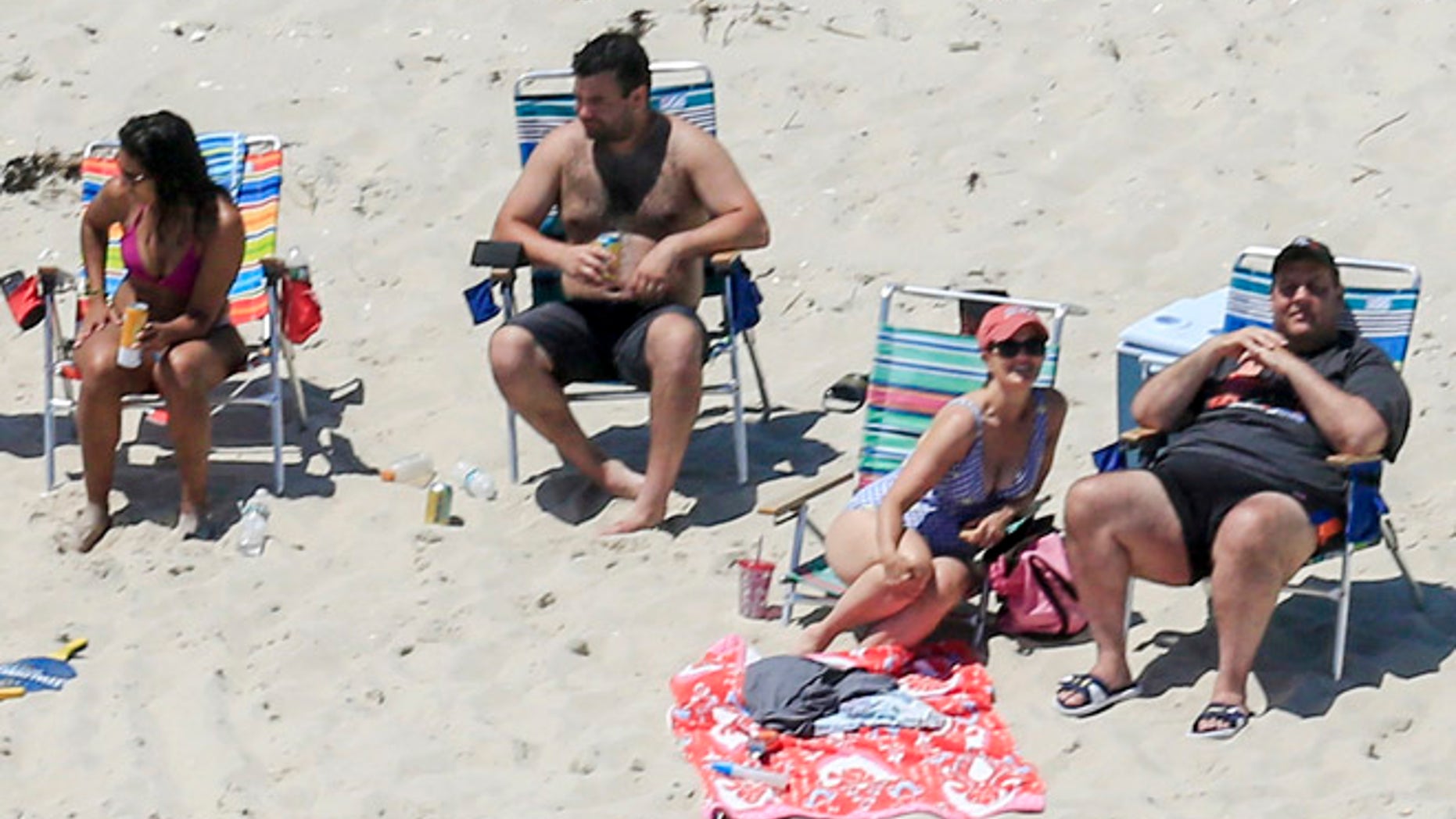 New Jersey Gov. Chris Christie says public outcry over his decision to lounge with his family on a public beach that was closed during the state's government shutdown "upset his children more than anything else" since he's been in office.
The two-term Republican governor made the comments Thursday night during his regular radio call-in show on New Jersey's WKXW-FM radio.
Christie was photographed over Fourth of July weekend by NJ.com at Island Beach State Park, where the state provides a summer home to the governor. Christie ordered the shutdown of nonessential state government, including state beaches and parks, amid a budget impasse.
He said during Thursday's radio show that his family was hurt by the backlash and "they don't understand people's unfairness and, quite frankly, their ignorance."
Christie was blistered online and in the real world after he was photographed with his family soaking up the sun on a beach that he had closed to the public over the holiday weekend.
He has been lambasted as selfish and arrogant, and jokesters online inserted the picture of him in sandals, shorts and a T-shirt into various photos and movie and TV scenes since he was spotted on the beach.
"Tell Gov. Christie: Get the hell off Island Beach State Park," read a banner carried by a plane flying up and down the New Jersey coast during the holiday weekend, mocking the time the tough-talking governor told people to "get the hell off the beach" during a hurricane in 2011.
Christie defended his visit at the time to the shore while the public was denied access, saying that he had previously announced his plans to vacation at the state-owned governor's beach house and that the media had simply "caught a politician keeping his word."
Christie also said his son apologized to him for inviting his friends to the house and getting him "all this heat," to which Christie said his son "never" has to apologize and he has no regrets about spending time with his family.
"This is who I am, and I've never pretended to be anything other than that," he said.
The Associated Press contributed to this story.