New York lawmaker wins primary - days after killing himself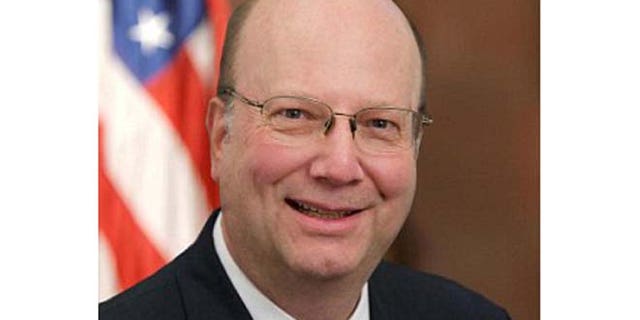 NEWYou can now listen to Fox News articles!
A New York state lawmaker who was facing a fraud trial won his primary election Tuesday, despite the fact that he had killed himself last week.
Assemblyman Bill Nojay, a vocal gun rights advocate and backer of Donald Trump's presidential bid, was facing a fraud trial in Cambodia and reportedly under FBI scrutiny when he went to his family's cemetery plot in Rochester and shot himself in front of an arriving police officer on Friday.
Despite the suicide, Nojay remained on the ballot and prevailed in the Tuesday primary, beating challenger Rick Milne. With 88 percent of voting districts counted, he received 2,098 votes -- 58 percent -- to Milne's 1,539, according to the Rochester Democrat & Chronicle.
Nojay, who was elected to the Assembly in 2012, faced growing legal troubles, including charges of fraud in Cambodia related to a $1 million investment in a proposed rice exporting operation gone bust, the paper reported.
Separately, sources close to the case told the paper that Nojay also was scheduled to appear in federal court Friday on fraud charges related to a $1.8 million trust fund he oversaw for a longtime client and friend.
Nojay, 59, reportedly shot and killed himself in front of a Rochester police officer who had responded to a call to "check the welfare" of an individual in the area. Nojay's lawyer is believed to have made the call to police after the lawmaker said he wanted to kill himself, according to reports.
Milne, the mayor of Honeoye Falls, stopped campaigning Friday after the news of Nojay's suicide.
"It's disappointing, but it's the cards I've been dealt," Milne told the paper Tuesday night. "Not through a true election process, but through the situation."
The Republican Party chairmen in Monroe, Livingston and Steuben counties are now tasked with nominating a replacement for the November ballot to run against Democrat Barbara Baer.
Click for more from the Democat & Chronicle
The Associated Press contributed to this report.