New Teacher Pension Law Struck Down By Puerto Rican Court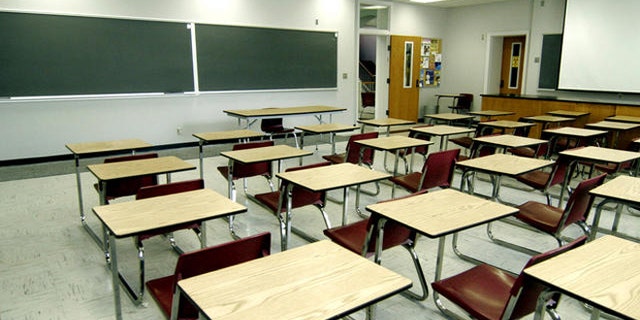 SAN JUAN, Puerto Rico (AP) – Puerto Rico's Supreme Court on Friday ruled that a law to change a teachers' retirement system is unconstitutional, dealing a blow to the U.S. territory's governor as he tries to revive a sluggish economy.
The decision responds to a lawsuit that teachers filed three months ago, coinciding with an island-wide, two-day strike in which thousands of teachers protested changes to their public pension system.
"This represents a significant triumph," said Eva Ayala, spokeswoman for one of the island's main education unions.
U.S. investors and credit rating agencies had been awaiting the decision, which comes as Puerto Rico struggles to boost its economy while battling $70 billion in public debt and the highest unemployment rate compared with any U.S. state.
Gov. Alejandro García Padilla said in a brief comment during an unrelated press conference that the decision is not firm or final. He did not elaborate, and a spokeswoman did not return calls for comment.
"The justice secretary will evaluate it immediately," García said, noting the decision was announced late Friday and that he had not had time to read it.
Rulings issued by the island's Supreme Court cannot be appealed, but people can solicit revisions.
García had warned earlier this year that the changes were needed because the pension system has a $10 billion deficit and would run out of money by 2020 if nothing is done. The law calls for switching from a defined benefit plan to a defined contribution system, among other things.
Teachers in Puerto Rico do not receive Social Security benefits and depend solely on the pension system for their retirement.
Pedro Pierluisi, Puerto Rico's representative to U.S. Congress and member of the island's main opposition party, urged García's administration to take more time to properly reform the teachers' pension system once the government's finances are stabilized.
"Taking away their rights in a disproportionate manner is not fair," he said.
Anibal José Torres, Senate spokesman for the governor's party, said he respected the court's decision but worried about its implications.
"The decision definitely poses a new challenge to all of us who are working hard to overcome the fiscal crisis that we face," he said. "Let's hope that this does not further damage the island's credit situation."
U.S. credit rating agencies that recently downgraded the island's debt to junk status had praised the government for approving several measures to strengthen the economy, including making changes to various public pension systems.
Follow us on twitter.com/foxnewslatino
Like us at facebook.com/foxnewslatino