New Mexico gov slams Trump for controversial remarks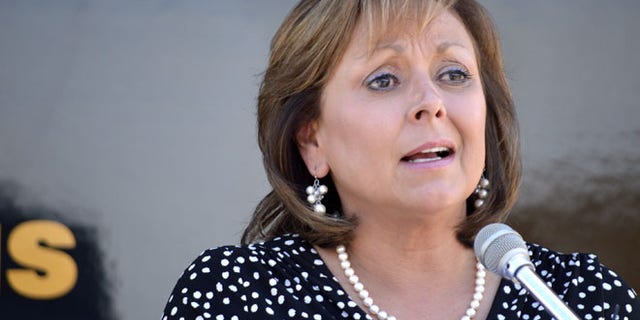 New Mexico Gov. Susana Martinez denounced GOP presidential hopeful Donald Trump's recent remarks about Mexican immigrants and called his comments "horrible."
After a news conference Wednesday on new state laws aimed at protecting abused children, the nation's only Latina governor said she strongly disagreed with Trump's comments that have drawn criticism across the country. Macy's, for example, said in a statement the retailer is disappointed and distressed by Trump's remarks and it would no longer carry a Trump menswear line.
"I think those are horrible things to say about anyone or any culture ... anyone of any ethnicity," said Martinez, a Republican. "I mean, that is uncalled for ... completely."
Martinez said she hadn't been keeping up with Trump, but expressed shock after learning about comments he made during his presidential campaign announcement.
The outspoken Trump asserted that some Mexican immigrants bring drugs and crime to the U.S. and are rapists.
The comment struck many as insensitive, and Univision's decision last week to back out of televising Miss USA and break off its business ties with Trump led to a cascade of others following suit, including the Macy's department store chain.
The PGA Tour, LPGA Tour, USGA and PGA of America also on Wednesday distanced themselves from Trump in a statement and said his remarks were "inconsistent with our strong commitment to an inclusive and welcoming environment in the game of golf."
Martinez, a rising star within the Republican Party, has been vocal about candidates toning down rhetoric on immigration reform. She is actively involved in efforts to recruit more women and minority candidates to run for office under the GOP.
In addition, Martinez has gone on a number of trade missions to Mexico and has been pushing for more infrastructure at the booming border town of Santa Teresa.
Last year, she won re-election in blue-leaning New Mexico, the state with the largest number of Hispanic residents, by a wide margin.
Martinez has faced criticism from immigrant advocates for her efforts to repeal a state law that allows immigrants in the country illegally to obtain a state driver's license.