The government released more than 600 previously classified documents on Friday connected to the assassination of President John F. Kennedy.
The new batch, which follows a release of thousands of other related documents last week, shows what the CIA learned about assassin Lee Harvey Oswald's connection to the agency and why he had visited Mexico City only weeks before.
Through what the CIA described as a thorough investigation, the allegations that Oswald was somehow connected to or working with the agency were "totally unfounded," the documents said.
A 1975 CIA memo showed that agents searched through all of their records to find "any conceivable way" that Oswald could've somehow been connected to them.
JFK FILES: DOCUMENTS REVEAL NEW INFO SURROUNDING PRESIDENT'S DEATH
But the search came up with nothing -- and not just for the CIA.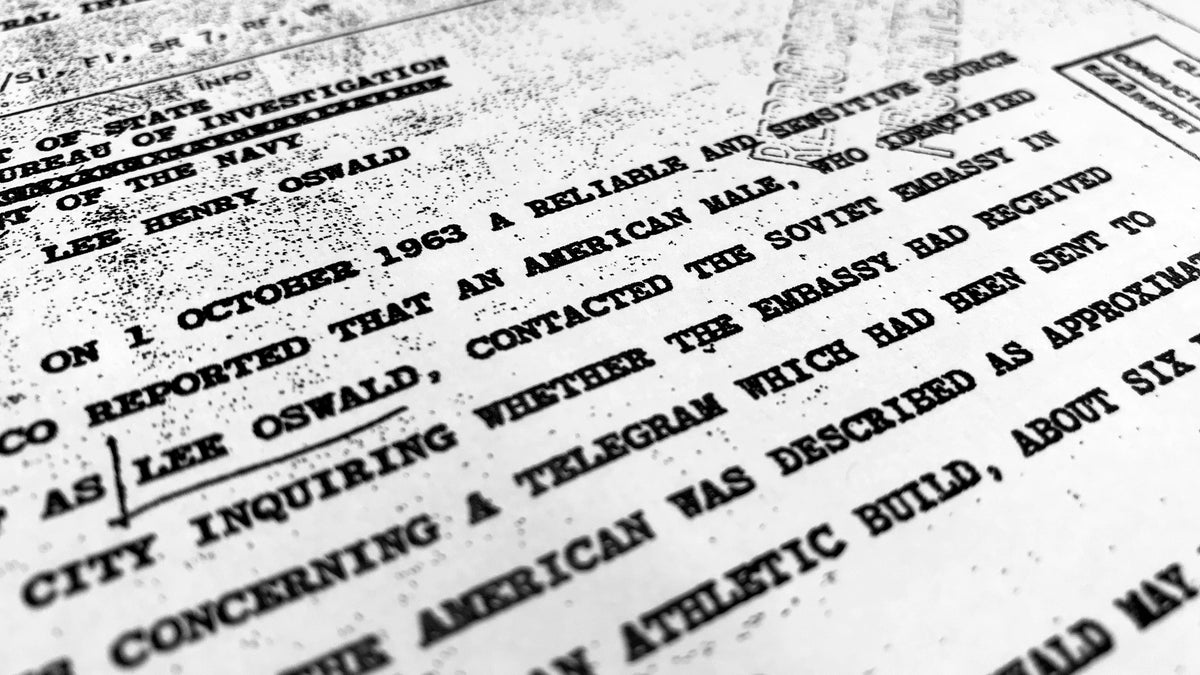 There was no indication that any U.S. government agency was working with Oswald, either.
The third set of released documents this year also showed that government officials questioned why Kennedy's assassin took a trip to Mexico City only weeks before shooting the President.
Agents questioned whether the trip was potentially focused on Oswald's attempt to secure visas from the Soviet or Cuban embassies in Mexico City so he could "make a quick escape after assassinating the president," the memo said.
TRUMP FRUSTRATED BY SECRECY WITH JFK FILES
A secret CIA message sent two days after Kennedy's death claimed an "important question" remained unsolved: whether Oswald had been planning to travel immediately after the shooting.
Although it appears Oswald "was then thinking only about a peaceful change of residence to the Soviet Union, it is also possible that he was getting documented to make a quick escape after assassinating the president," the message said.
President Trump ordered the release of the remaining Kennedy assassination-related documents to the public. He encouraged the government agencies to only redact information that was absolutely necessary. Most of the documents released Friday were previously held in their entirety.
The Associated Press contributed to this report.