New Jersey mayor fights feds over prayer during citizenship ceremony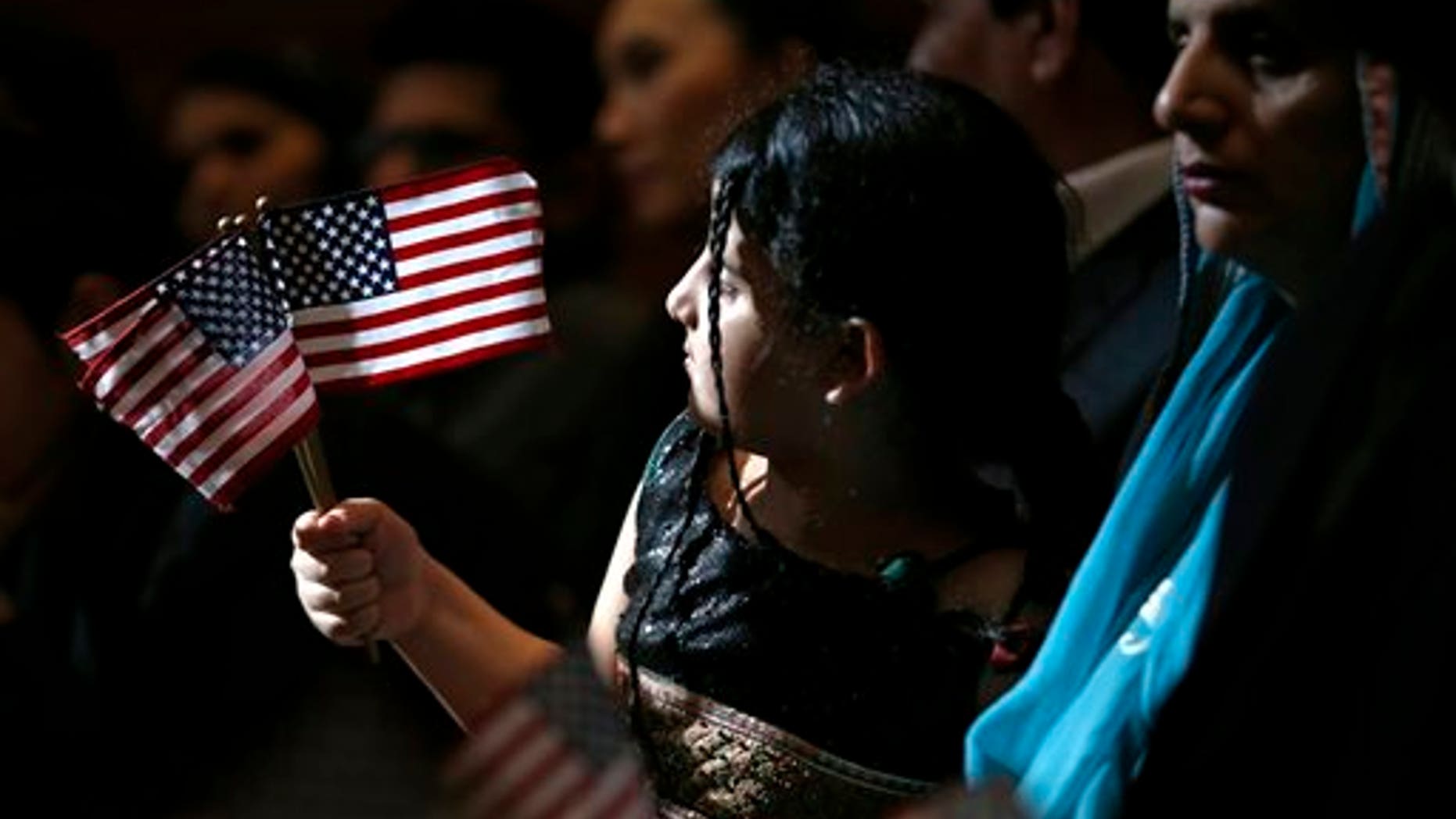 A New Jersey town canceled its ceremony celebrating new U.S. citizens after federal immigration officials would not allow the event to begin with a prayer.
According to the Star-Ledger, Carteret Mayor Daniel Reiman had assured U.S. Citizenship and Immigration Services officials that the prayer leading Saturday's ceremony would be nondenominational.
"They refused to budge on that," Reiman said, the paper reported.
The battle came just days after the U.S. Supreme Court ruled that local government meetings can include sectarian prayers.
[pullquote]
Reiman and immigration officials each cited the high court's opinion.
Reiman, who was elected to office in 2002, said the court's decision is proof that he should be able to open any event with a prayer. He issued a statement Friday saying it is borough policy to open all borough events with a prayer and a moment of silence.
The citizenship agency said the ruling does not mean federal agencies are required to include prayers in ceremonies. It cited a portion of the justices' decision that referred to the "Pledge of Allegiance" as one of the traditions that "lend gravity to public proceedings."
Katie Tichacek Kaplan, a spokeswoman for the immigration agency, told the Associated Press that it's a long-standing policy to make sure naturalization ceremonies are "conducted in a meaningful manner which is welcoming and inclusive and excludes political, commercial and religious statements."
Click to read the Naturalization Oath of Allegiance to the United States of America.
Reiman said the town celebrates diversity and that the prayer is non-denominational. He said the immigration service can "host its godless ceremony someplace else."
The event was moved to Newark.
During the fight to include prayer in the opening of the naturalization ceremony, Reiman cited the CIS website, which states that new citizens must recite an oath that contains the phrase, "so help me God," as well as the "Pledge of Allegiance," which includes the phrase "under God."
The website says that reciting the pledge and oath completes the process of becoming a U.S. citizen.
The Associated Press contributed to this story.