New Homeland Security Science Chief Nominee Sparks Debate on Bioterror Threat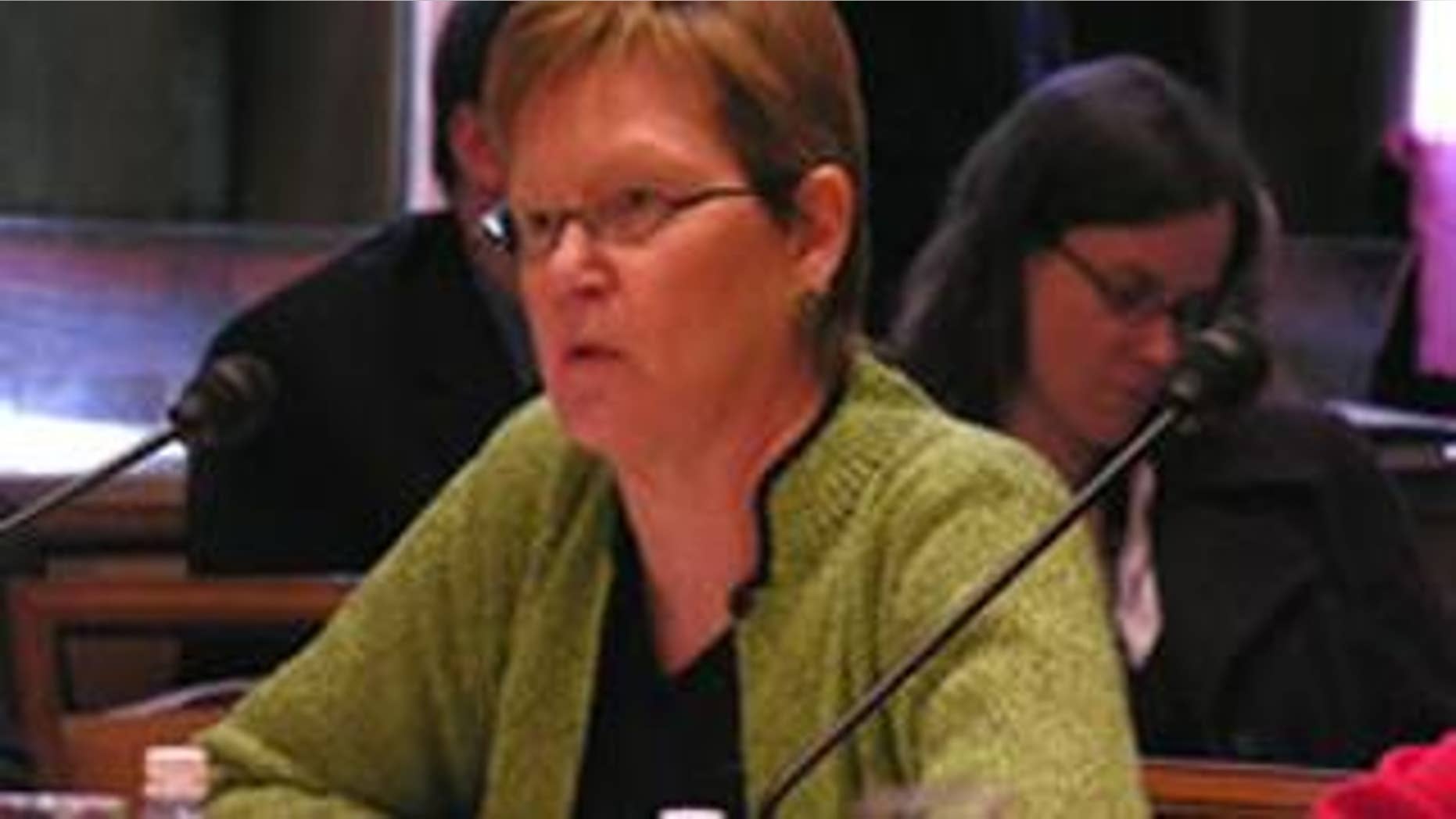 On paper, Tara O'Toole appears eminently qualified to become undersecretary for the science and technology directorate, the primary research and development arm of the Department of Homeland Security.
She's an expert on environmental protection and biosecurity, and her contributions to a series of groundbreaking disaster response exercises served notice on Washington that terrorists with weapons of mass destruction pose a grave threat to the nation.
But her critics say the real danger is O'Toole herself. They claim she has overstated the bioterror threat, leading to an enormous increase in the number of research labs and researchers handling deadly agents -- and greater risk of those agents being released.
"She's a bad choice," George Smith, a protein chemist and senior fellow at GlobalSecurity.org., told FOXNews.com. "Her predictions on biotoerrorism don't seem to be based on any reality I share."
"This is an administration that claims that it is looking for rational fact-based policies," said Milton Leitenberg, a senior research scholar at the University of Maryland. "If so, this person is a catastrophic appointment."
O'Toole did not respond to a request for comment. Her assistant told FOXNews.com that Homeland Security Department policy prohibits nominees from speaking publicly about matters relating to their nomination. A DHS official also would not comment on the nominee's positions.
O'Toole has spent many years working on improving the country's resilience to major biological threats. She is the founder of the Center of Biosecurity at the University of Pittsburgh Medical Center, and a founding member of the Johns Hopkins Center for Civilian Biodefense Strategies. She also served as assistant secretary of energy for environment, safety and health in the 1990s.
But Richard Ebright, a microbiologist and homeland security policy critic at Rutgers University, told FOXNews.com that O'Toole helped put a response in place after the 2001 anthrax attack that "has dramatically increased the risk of further attack of the same nature" -- because more people are working with biological agents in U.S. laboratories.
He noted that since 2001, more than 400 institutions and 15,000 individuals have been authorized to handle deadly agents, calling the response "irrational" and "counterproductive."
Leitenberg published a study for Army War College in 2005 that found the threat of a biological attack to be insignificant, because terrorists lack the sophistication to handle or produce biological weapons.
He also concluded that the government response to the threat, which includes nearly $57 billion in federal spending, was misguided because it lacked virtually any threat analysis and it diverted funds from combating a more substantial threat: pandemic flu.
"I am against exaggeration," he told FOXNews.com. "I'm for real assessment. I'm for fact-based assessment."
He said exaggeration motivates some people to try the attacks. "They either go out and try to learn those things themselves -- which takes them many years -- or they recruit people who have the competence. The second wave would be more dangerous."
He also concluded that two exercises O'Toole produced were exaggerated.
One exercise by O'Toole investigated how a single smallpox outbreak could endanger millions of lives in 15 countries. But Leitenberg says the exercise, "Dark Winter," tripled the normal transmission rate for the disease, which made it nearly impossible for the outbreak to be contained and guaranteed a "disastrous outcome," regardless of response.
Leitenberg called another exercise by O'Toole, "Atlantic Storm," which aimed to demonstrate the threat of dry-powder smallpox,  "science fiction" because the scenario was not "in the least plausible."
But Randall Larsen, founding director of The Institute for Homeland Security and executive director of the WMD Commission, said the exercises, which he helped designed, were effective, because their purpose was to force authorities to develop a strategy to address certain threats.
"Milt's a nice guy," he said. "He's just wrong on these issues."
He said Leitenberg is unable to provide a comprehensive critique because he lacks security clearance.
"There's so much information he doesn't have access to," Larsen told FOXNews.com, arguing that the threat of bioterrorism is real, even if Al Qaeda terrorists lack the sophistication to produce those weapons. "We're not worried about some guy in a cave making a biological agent. We're worried about a biologist becoming a terrorist."
He said it's a "myth" that spending money on biodefense is diverting funds from more important threats.
"Putting money in biodefense gives you a lot more bang for the buck," he said, claiming that the money improves the infrastructure and delivery of public health.
He said O'Toole's background and experience assure that the money will be spent properly.
"I can't think of a better person to be selected for this job," he said.
But Leitenberg, who said he doesn't need security clearance because his some of his information comes directly from U.S. intelligence sources, argued that most of the money is not dual purpose.
Jena McNeill, a Homeland Security expert at the Heritage Foundation, says O'Toole's focus on bioterror threat doesn't disqualify her from the job.
"I don't think that necessarily impacts her ability to make sure we're researching all different types of threats," she told FOXNews.com. "I think someone who has a background of looking at the bioterror threat doesn't necessarily make them a lesser candidate for the position."