New Alabama Law Targeting Undocumented Immigrants Brings Farmers, Lawmakers to the Table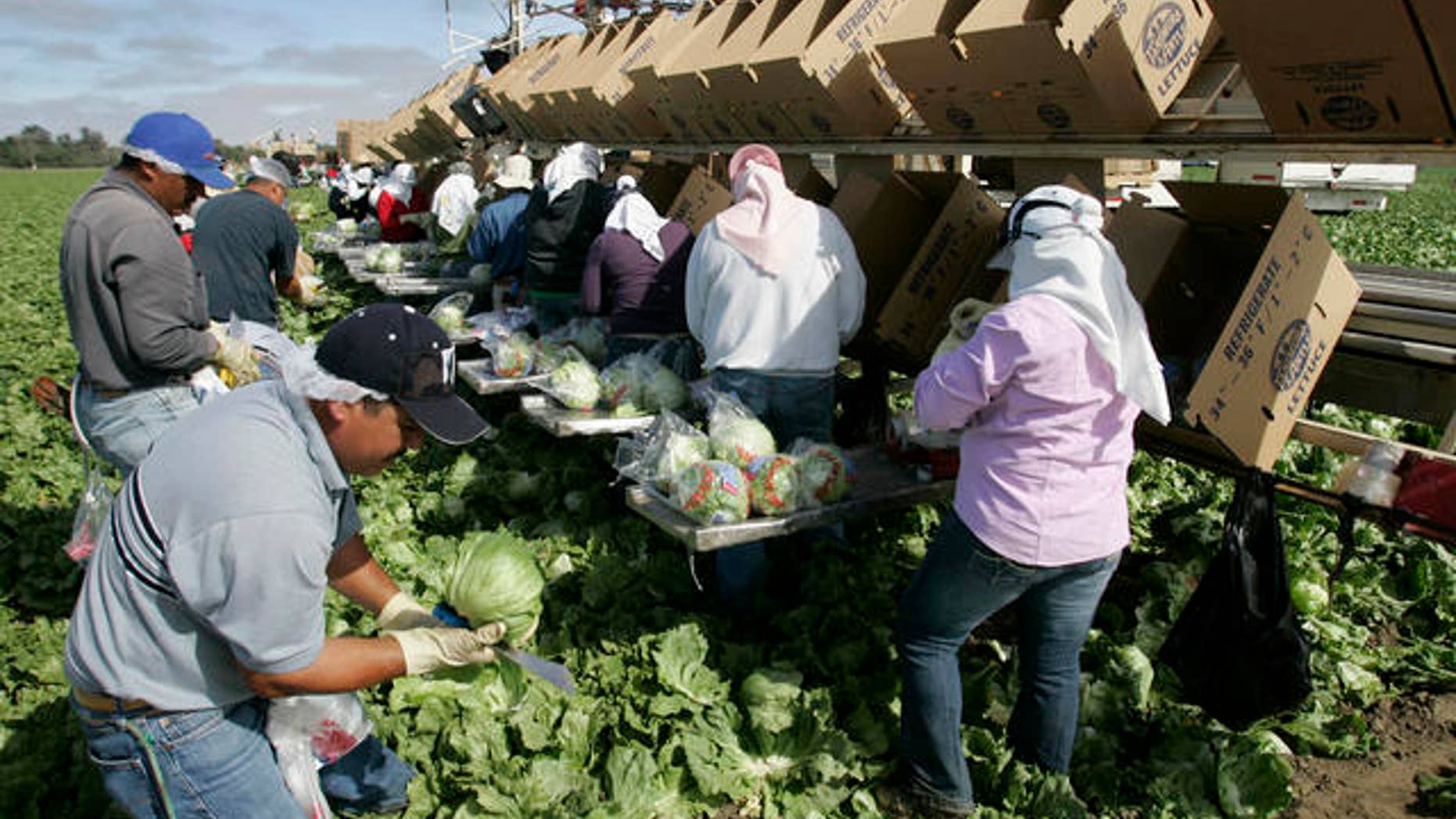 Farmers and Alabama lawmakers are seeking common ground over an apparent labor shortage, one agriculture officials blame on a new law that targets undocumented immigrants.
The growing industry is reporting that Latino workers are leaving the state, causing a dip in the labor force.
Farmers and state lawmakers are meeting on Monday to discuss this problem at a Good Hope restaurant.
Sweet potato grower Keith Smith says lawmakers rushed to pass the bill without considering the consequences. Smith told The Cullman Times that the farmers will meet with lawmakers from Cullman County and elsewhere to discuss their problems.
A federal judge has temporarily blocked enforcement of Alabama's harsh new law until she can decide whether the legislation opposed by the Obama administration is constitutional. It would require farmers to use a federal database to make sure their workers are in the country legally.
Based on reporting by the Associated Press.
Follow us on twitter.com/foxnewslatino
Like us at facebook.com/foxnewslatino