Nelson Could Support Filibuster of Senate Health Care Bill, Spokesman Says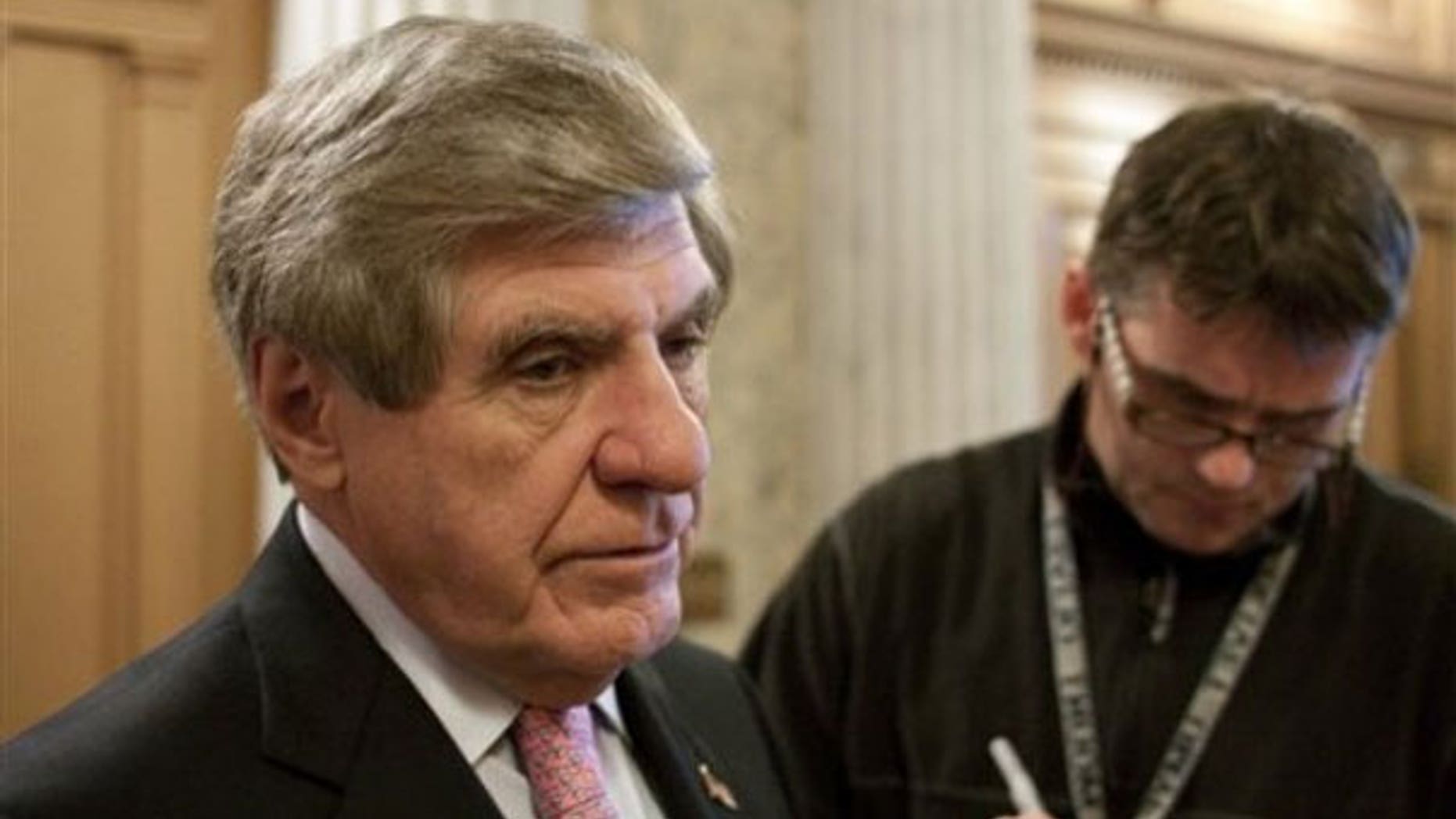 Democrats in the Senate still face a filibuster threat from within their own party as they try to push health care legislation to a vote, though the key holdout says he's merely interested in "getting it right."
Nebraska Sen. Ben Nelson said Thursday he was unsatisfied by a proposed compromise on the issue of federal abortion funding in the Senate's health care reform bill -- but even if that is resolved, he still might support a filibuster if other issues he has raised aren't addressed.
A spokesman for Nelson told Fox News on Thursday that the Nebraska Democrat also is concerned with controlling costs in the sweeping reform legislation -- indicating that his support is far from secure.
Nelson is the last known holdout among the 60 senators in the Democratic caucus, which includes independent Sens. Joe Lieberman of Connecticut and Bernie Sanders of Vermont. Senate Majority Leader Harry Reid needs 60 votes to overcome a filibuster.
"Unlike some who have decided they won't negotiate .... he has been very critical and wanted to move the bill as far as he could," Nelson's spokesman, Jake Thompson, told Fox News.
Nelson lashed out at the new language on abortion in the Senate bill on Thursday, saying it doesn't satisfy his concerns.
In an interview with the Fox News Radio affiliate KLIN in Nebraska, the senior senator said an attempt at compromise doesn't get to the fundamental issue of barring federal funding for abortions.
"I can't tell you that they couldn't come up with something that would be satisfactory on abortion between now and then and solve all the other issues that I've raised to them, but I don't see how," he said in the interview. "So I'm less interested in a deadline than I am in getting it right."
Catholic and anti-abortion groups have also weighed in against the new language, which attempts to separate public from private funding of abortion.
An aide to Senate Majority Leader Harry Reid, meanwhile, held out hope for a 60-senator majority. A Reid spokesman told Fox News on Thursday that he "will continue to work with Senator Nelson and other senators as he works to get 60 votes."
Nelson called Reid on Thursday to tell the majority leader that the bill's new abortion language crafted by Sen. Bob Casey, D-Pa., was not sufficient.
After striking down Nelson's amendment last week that prohibited federal dollars from funding abortions, Democratic leadership moved to add more provisions that might appease Nelson and other anti-abortion lawmakers -- including increased funding to combat teen pregnancy and more tax credits for low-income families to adopt children.
But the revisions don't go far enough, says Nelson, who has met one-on-one with President Obama three times -- most recently in a closed door meeting on Tuesday.
Obama "made a strong case for passing health care reform now," Nelson said of the meeting, "But I think it still remains to be seen if it was compelling." The legislation needs to be improved, he added, and liberals resisting his proposals -- even saying the bill should be scrapped -- are running out of alternatives.
"I do say if nothing is done, I'm not sure what Plan B is," he said. "If Plan B is start over ... it's quite possible that it just won't happen. It seems to me that we have a chance right now to fix a flawed bill."
Fox News' Trish Turner and The Associated Press contributed to this report.