NEA Communications Director Keeps Job Amid Controversy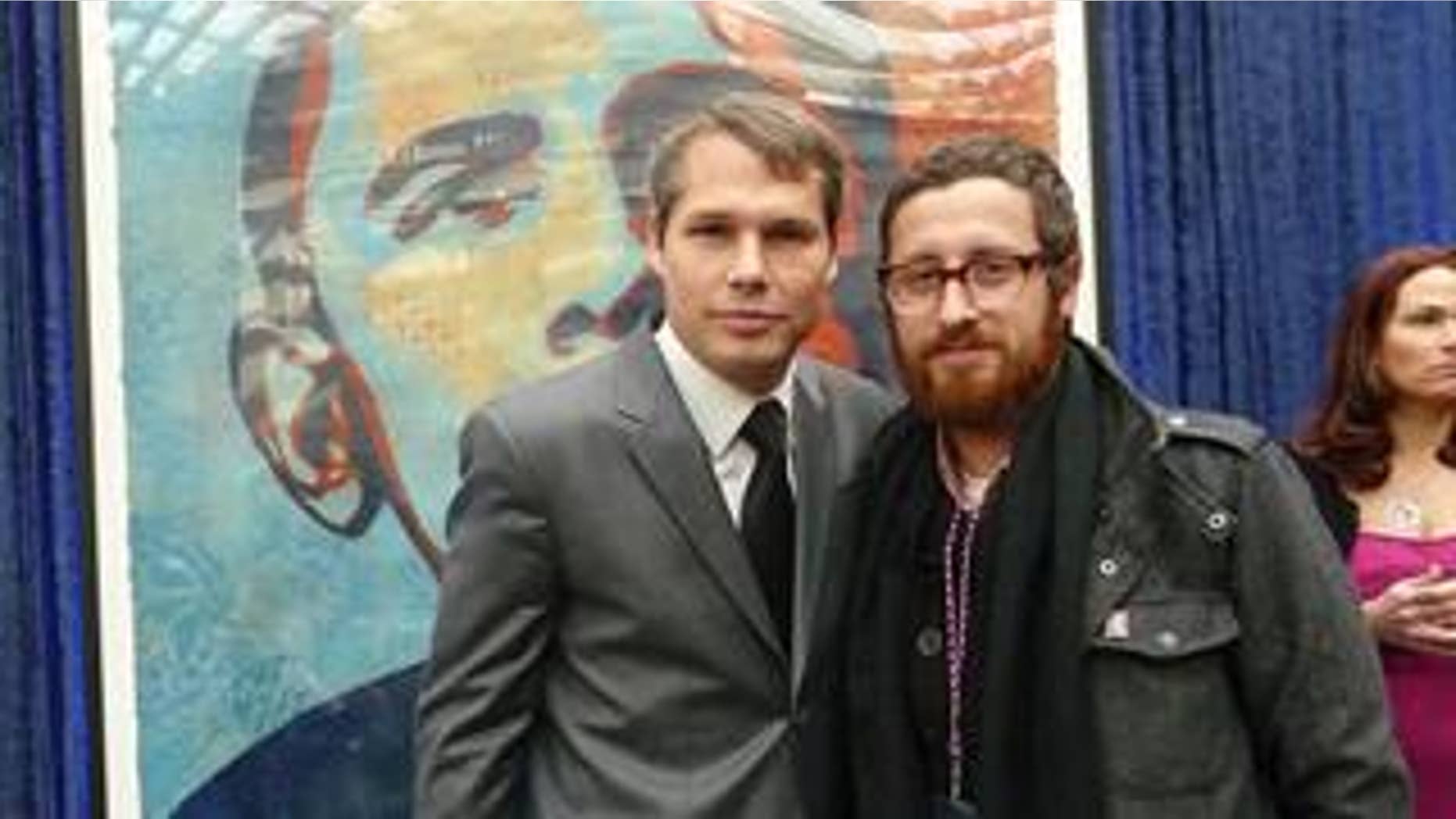 The communications director at the National Endowment for the Arts remains an employee there despite reports that he was asked to resign following his participation in a controversial conference call last month, FOXNews.com learned Thursday.
Yosi Sergant was one of several officials on an hour-long conference call on Aug. 10 hosted by the NEA, the White House Office of Public Engagement and United We Serve, a nationwide initiative launched by President Obama to increase volunteerism.
Patrick Courrielche, one of roughly 75 artists, musicians, writers, poets and others on the hour-long call, said Sergant was among those who encouraged the artists to create works in their respective fields that would show support for Obama's domestic agenda in areas such as health care, energy and the environment.
It was reported in the Huffington Post on Thursday that Sergant had been asked to resign, but NEA officials have denied that claim.
"He remains an employee at NEA," said spokeswoman Victoria Hutter, who declined further comment.
In a statement to FOXNews.com, the NEA also defended itself against Courrielche's claims, saying the conference call was not intended to promote legislative agendas.
"This call was not a means to promote any legislative agenda and any suggestions to that end are simply false," the statement read. "The NEA regularly does outreach to various organizations to inform of the work we are doing and the resources available to them."
White House spokesman Shin Inouye told FOXNews.com that the conference call was not a "means to promote any legislative agenda," and "the White House did not ask for him to resign."
"It was a discussion on the United We Serve effort and how all Americans can participate," Inouye wrote FOXNews.com.
Inouye confirmed that the president had received a letter from Sen. John Cornyn, R-Texas, calling for congressional hearings into the NEA's role in the call.
"I urge you to make clear that your administration will never allocate taxpayer dollars to artists based on their support for administration policy initiatives," Cornyn wrote. "Further, I respectfully request that you take the necessary steps to ensure that the NEA -- and the American arts community it supports -- remain independent from political manipulation by the White House."
During the call, Courrielche said the ubiquitous Obama "Hope" poster by artist Shepard Fairey and musician will.i.am's "Yes We Can" song and music video were offered as "shining examples" of the artist group's clear impact on Obama's landslide election.
"What I heard was a well thought-out pitch to encourage artists to create art on these issues," Courrielche told FOXNews.com last month. "We were told we were consulted for a reason, and they specifically stated those issues as the issues we should focus on, to plant the seed. It doesn't take a rocket scientist to see what they're attempting to do."
Courrielche, who first wrote about the experience on the blog Big Hollywood, said unidentified members of the press were also on the call.
"I felt like I needed to say something about it," he said last month. "Now I think if [a piece of art] comes out, you have to question it, did it come from this meeting? This is the exact argument for why an agency like this shouldn't exist."
And although the NEA insists Sergant remains with the organization, its statement on the communications director is similar to one White House Press Secretary Robert Gibbs made just a day before green jobs adviser Van Jones resigned, saying only that Jones continued to work in the administration.