Nation's 1st Primary Sets Stage for Ill. Showdown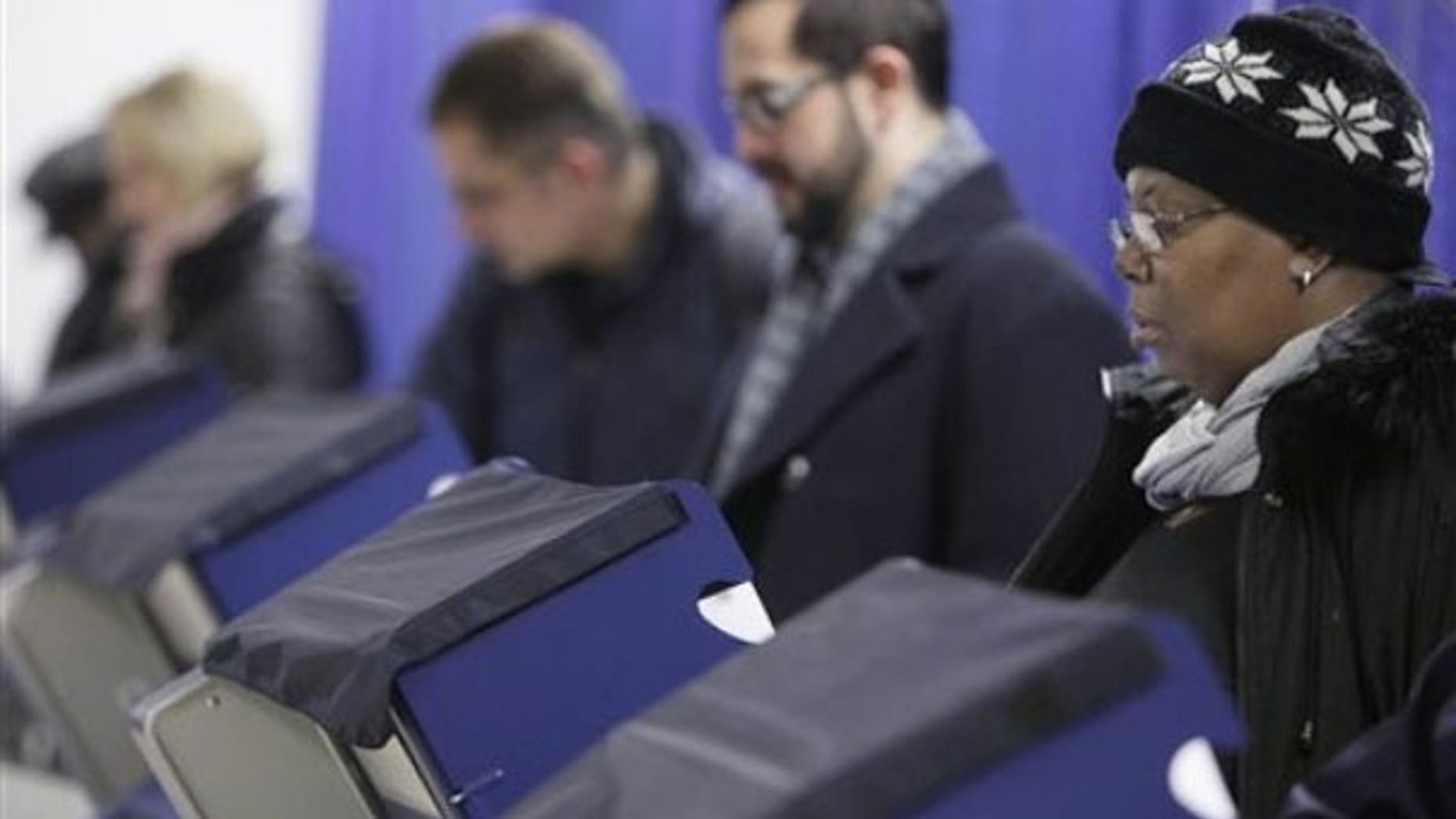 Illinois Democrats are choosing Tuesday between candidates who bloodied each other in an ugly battle for the gubernatorial nomination, while optimistic Republicans are deciding who will try to seize the executive mansion from a Democratic Party weakened by infighting and scandal.
The nominees who emerge from the nation's first primary will fight for the chance to run a state so deep in debt that it can't pay bills on time and must consider painful service cuts, higher taxes or both.
The governor's office isn't the only Republican target. They also hope Democratic disarray will let them capture the Senate seat formerly held by President Obama.
In the governor's race, incumbent Pat Quinn is seeking a full term after being thrust into office a year ago when his predecessor was brought down by corruption charges.
It initially appeared Quinn would easily win the Democratic nomination. But that was before the disclosure that a secret early release program for prison inmates had included some violent offenders. It also was before his opponent, Comptroller Dan Hynes, introduced an ad featuring old footage of the late Chicago Mayor Harold Washington -- a revered figure to many black voters -- harshly criticizing Quinn.
Quinn responded by linking Hynes, whose office regulates cemetery finances, to the scandal at a historic black cemetery outside Chicago where bodies were double-stacked in graves or simply dumped in the weeds. He alleged Hynes ignored the atrocities at Burr Oak Cemetery, the resting place of civil rights-era lynching victim Emmett Till and other prominent African-Americans, because he lacks "human decency."
The Republican candidates for governor also attacked each other at times, but most of their exchanges focused on who was most adamantly opposed to raising taxes. Polls suggested the top contenders were state Sen. Kirk Dillard, businessman Andy McKenna and former Attorney General Jim Ryan.
Republicans think they have a strong shot at the governor's mansion because both Democratic candidates are proposing income tax increases and because Democrats have been so tainted by the arrest and impeachment of former Gov. Rod Blagojevich.
The Blagojevich scandal could play into the Senate race, too. The incumbent senator, Roland Burris, chose not to run because Blagojevich appointed him to the seat, sullying his reputation so badly that he could find little political support.
But the Democrats vying to replace Burris have their own troubles.
Alexi Giannoulias, the leader in the polls, has limited experience -- a single term as state treasurer and a job at a family bank that's now in financial trouble. Chicago Urban League President Cheryle Jackson is a former Blagojevich aide. David Hoffman, former Chicago inspector general, is an unknown to most voters.
Republican leaders rallied around Mark Kirk, a five-term member of Congress and an officer in the Naval Reserve, as their choice for the party nomination. Although some Republicans hotly argued that Kirk wasn't sufficiently conservative, there was little evidence any of his opponents were catching on with voters.
"I think voters are ready for a change," Kirk said in an interview Tuesday with Fox News.  "They're very worried about the Pelosi spending in the congress and there's the issue of moving Gitmo to the heartland which most Illinois voters do not like."
"You've got to gather a coalition of Republicans, Independents and even a few Democrats to win," Kirk said in response to criticism that his platform isn't adequately conservative.  Kirk cited Republican Senate-elect Scott Brown's recent win in Massachusetts, saying Brown "does very well."
"He's a social moderate and fiscal conservative and I think we're going to repeat that here," Kirk said.
The Associated Press contributed to this report.