N.J. Governor Undeterred by Teachers Union Refusal to Fire Leader Who Prayed for His Death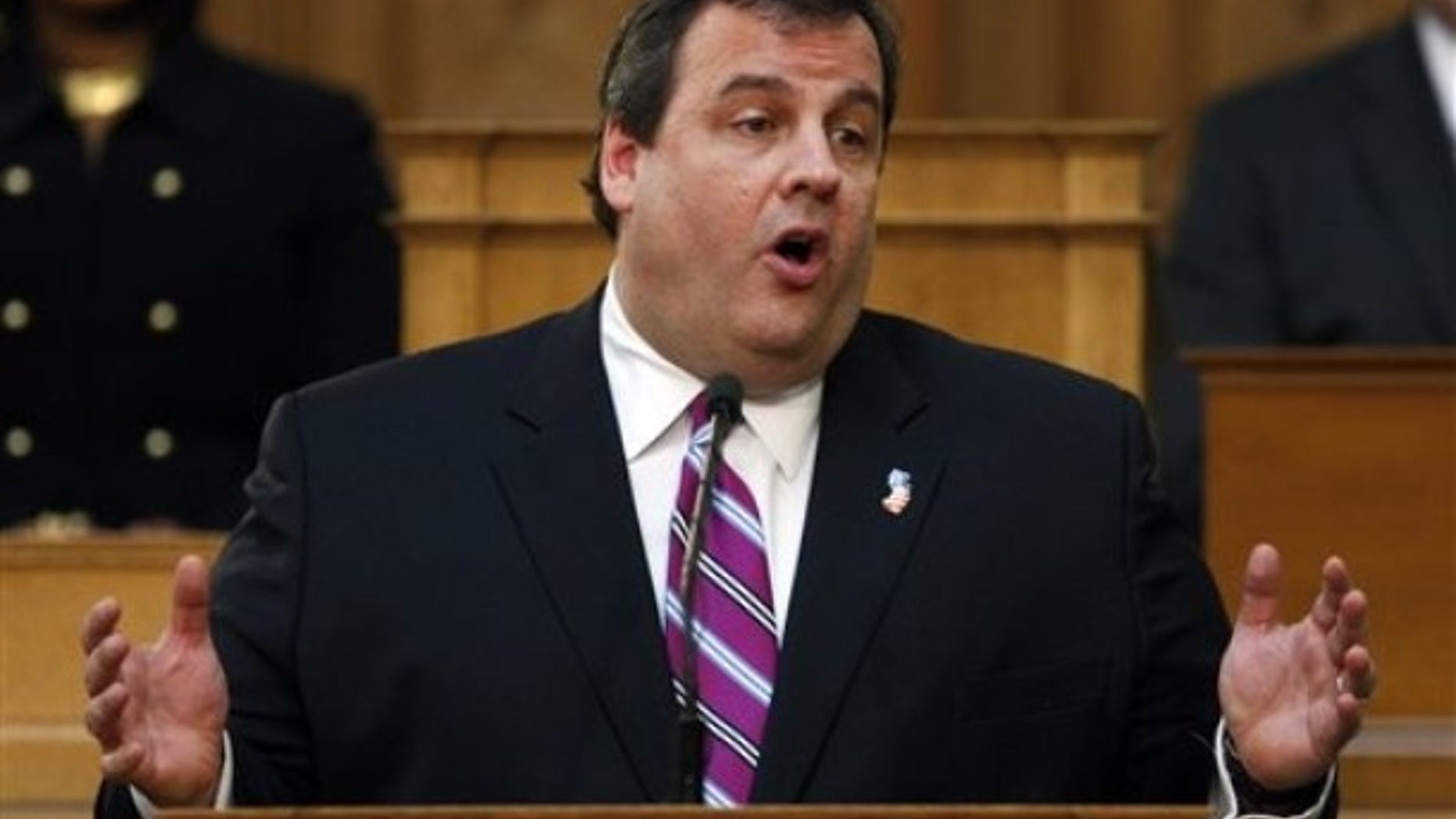 New Jersey Gov. Chris Christie refused to back down Tuesday from his demand that teachers take a pay freeze and start contributing to their health care benefits as the state teachers union declined to take action against a local boss who prayed for the governor's death.
Christie, a first-term Republican, told Fox News that he met with New Jersey Education Association Chief Barbara Keshishian on Monday to discuss the schools funding formula and an e-mail sent by Bergen County Education Association President Joe Coppola that mocked the governor.
In that e-mail to union leaders, Coppola proposed a plan of action to protest Christie's budget proposals, which call for teachers to take a one-year pay freeze and pay 1.5 percent of their salary toward their medical, dental and vision benefits.
At the end, he included the statement: "Dear Lord, you've taken away my favorite actor Patrick Swayze, my favorite actress Farrah Fawcett, my favorite singer Michael Jackson and my favorite salesman Billy Mayes. I just want you to know that Chris Christie is my favorite governor."
Keshishian apologized for the memo but refused to oblige Christie's request that Coppola be fired.
"If a member of my staff ... had said something like that about her, they'd be demanding his resignation. But you know what? They wouldn't have had to wait because I'd have fired him,' Christie said. He said Kershishian responded to the request by saying no.
"And she left my office, in a huff," he added.
Christie added that $820 million in state aid cuts, primarily for school lunches, art teachers and language classes, among other programs, wouldn't have to go if the teachers union would agree to a one-year pay freeze and to pay 1.5 percent of their salary toward their medical, dental and vision benefits.
"That would save $800 million and wipe out all but $20 million of our cuts, and there'd be no layoffs, there'd be no program cuts, and all of the stuff is about the union's greed rather than putting the kids first," Christie said.
He said 11 local unions agreed to the deal, but the central leadership won't approve the freeze and contributions.
"This is a union boss problem ... clear and simple and here's the proof of it: If they are so concerned about the $750 a year that teachers have to pay, you know, their dues that they make every teacher pay are $730 a year. Just about the same amount. It raises $130 million a year for the teachers union. How about they just try and get by on the $130 million they got last year, waive the dues for this year and then their teachers would be held harmless?" he asked.
Without mentioning the dust-up over Coppola, Keshishian issued a statement on Tuesday saying Christie "has taken his attack on public schools to an irresponsible new low."
"Gov. Christie apparently has no qualms about robbing New Jersey's 1.4 million students of their chance at a quality public education. But to do so while insisting on a significant tax cut to New Jersey residents who earn over $400,000 per year is an inexplicable and unconscionable position to take," she said.
New Jersey already has one of the highest state taxes in the nation, and Christie was elected last November in large part on his pledge to shrink the size of state government, which has imposed 115 new taxes on residents in the last eight years.
Christie responded that the union's solution is to impose a 1.75 percent increase on taxpayers earning more than $400,000 to make their state taxes 10.75 percent. He noted that of the 63,000 filers who have incomes over $400,000, more than half are small businesses.
He added that the state's system is unsustainable because teachers who contribute $124,000 during their lifetime for their pensions get $3.3 million in pension payments and $500,000 in health care benefits in return.
"That's why we're broke," he said. "These are small things that will mean a lot in terms of helping the budget deficit and we have gotten absolute refusal from the state teachers union."