Mueller team criticized by fellow attorneys for history of questionable tactics
Special Counsel Robert Mueller and his team running the Russia collusion probe are being accused by fellow attorneys of employing aggressive and questionable tactics in past cases, potentially putting a dent in his straight-shooter image.
As the investigation heats up and key players like former White House chief of staff Reince Priebus and press secretary Sean Spicer are interviewed by investigators, several attorneys with experience in federal cases spoke out with their concerns this week.
Harvey Silverglate, a criminal defense attorney in Massachusetts, wrote an opinion piece accusing Mueller of once trying to entrap him when Mueller was acting U.S. attorney in Boston.
"I have known Mueller during key moments of his career as a federal prosecutor," Silverglate wrote for WGBH News. "My experience has taught me to approach whatever he does in the Trump investigation with a requisite degree of skepticism or, at the very least, extreme caution."
According to Silverglate, Mueller once sent someone into Silverglate's office offering to give false testimony for a client. Silverglate said he turned the offer down and noticed the man was wearing a wire.
"Years later I ran into Mueller, and I told him of my disappointment in being the target of a sting where there was no reason to think that I would knowingly present perjured evidence to a court," Silverglate wrote. "Mueller, half-apologetically, told me that he never really thought that I would suborn perjury, but that he had a duty to pursue the lead given to him."
A spokesman for the special counsel's office declined to comment.
Sidney Powell, a former federal prosecutor, also took aim at Andrew Weissmann, the prosecutor tapped by Mueller to help lead the investigation, in a piece this week titled, "Judging by Mueller's staffing choices, he may not be very interested in justice."
Powell accused Weissmann, once the director of the Enron Task Force, of "prosecutorial overreach" in past cases and said it could signal what's to come for President Trump and his associates in the Russia probe.
"What was supposed to have been a search for Russia's cyberspace intrusions into our electoral politics has morphed into a malevolent mission targeting friends, family and colleagues of the president," Powell wrote in The Hill. "The Mueller investigation has become an all-out assault to find crimes to pin on them — and it won't matter if there are no crimes to be found. This team can make some."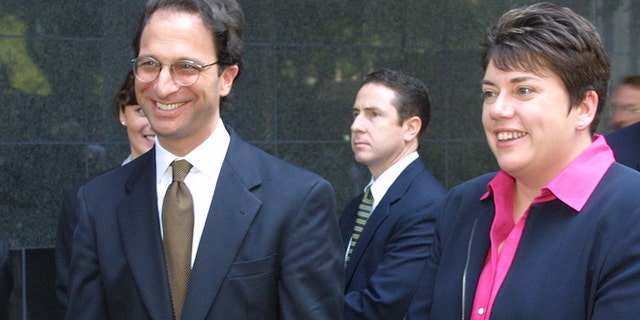 Powell cited several cases where Weissmann won convictions that were later overturned.
Powell, who also spoke to Fox News last month, was so outraged after one case involving Weissmann that, in 2012, she filed a formal complaint of prosecutorial misconduct with the Texas bar and the DOJ's Office of Professional Responsibility.
The complaint alleged witness threatening, withholding exculpatory evidence, and the use of "false and misleading summaries." After reviewing the complaint, the Obama administration's OPR found no ethical violations.
MUELLER TEAM UNDER FIRE FOR 'BRASS-KNUCKLE' TACTICS IN BID TO SQUEEZE MANAFORT
In her op-ed, Powell criticized Weissmann over the FBI's raid of the home of Paul Manafort, Trump's former campaign chairman.
"Mueller's rare, predawn raid of Manafort's home — a fearsome treat usually reserved for mobsters and drug dealers — is textbook Weissmann terrorism," she wrote.
While Mueller's team is facing scrutiny for its tactics and handling of past cases, federal scrutiny of Manafort predates the Mueller investigation. He had been investigated by the feds due to his past dealings in Ukraine, for which he didn't file as a foreign agent until June 2017. Mueller later incorporated that investigation into his Russia probe.
A recent NBC News report also claimed Manafort has stronger ties to a powerful Russian oligarch than previously known.
The intensity of the current focus on Manafort was widely seen as a potential effort by Mueller's team to pressure him into providing information on others, possibly Trump himself, in the Russia probe.
Fox News' Alex Pappas and Christopher Wallace contributed to this report.