MSNBC's Olbermann Suspended for Political Donations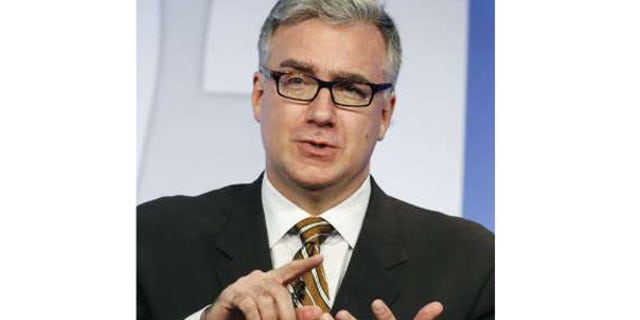 MSNBC host Keith Olbermann was put on indefinite suspension Friday after bosses at the news network learned that he had donated to three Democratic candidates, including one who had appeared on his show on the same day.
"I became aware of Keith's political contributions late last night. Mindful of NBC News policy and standards, I have suspended him indefinitely without pay," Phil Griffin, president of MSNBC, said in a statement.
The three candidates who received the maximum legal amount of $2,400 are Reps. Raul Grijalva and Gabrielle Giffords, both of Arizona and both who won tough re-election bids. Kentucky Senate candidate Jack Conway was the third recipient. He lost to Republican Rand Paul.
The donations were made on Oct. 28, the same day Grijalva appeared on the MSNBC show "Countdown With Keith Olbermann."
Politico, which was first to report the contributions, published Olbermann's confirmation of the donations.
"I did not privately or publicly encourage anyone else to donate to these campaigns nor to any others in this election or any previous ones, nor have I previously donated to any political campaign at any level," Olbermann said in a statement to the newspaper.
Chris Hayes will fill in on for Olbermann on Friday night, the network said.
In a reference to Olbermann's popular "Worst Person in the World" segment, Brent Bozell, the president of the conservative media watchdog Media Research Center, called Olbermann the "Worst Hypocrite in the World" for criticizing News Corp., the parent company of Fox News, for donating $1 million to the Republican Governor's Association and the U.S. Chamber of Commerce.
"But it begs a bigger question: why did it take NBC so long? This man has been using his perch as a newsman at MSNBC to promote a radical left-wing and hate-filled agenda for years," he said in a written statement. "And they fire him over three contributions? NBC needs to review its own policies."
Sen. Bernie Sanders, I-Vt., came to Olbermann's defense, calling the suspension "outrageous" and calling for him to be immediately reinstated.
"This is a real threat to political discourse in America and will have a chilling impact on every commentator for MSNBC," he said in a written statement.