Mr Brown Comes to Washington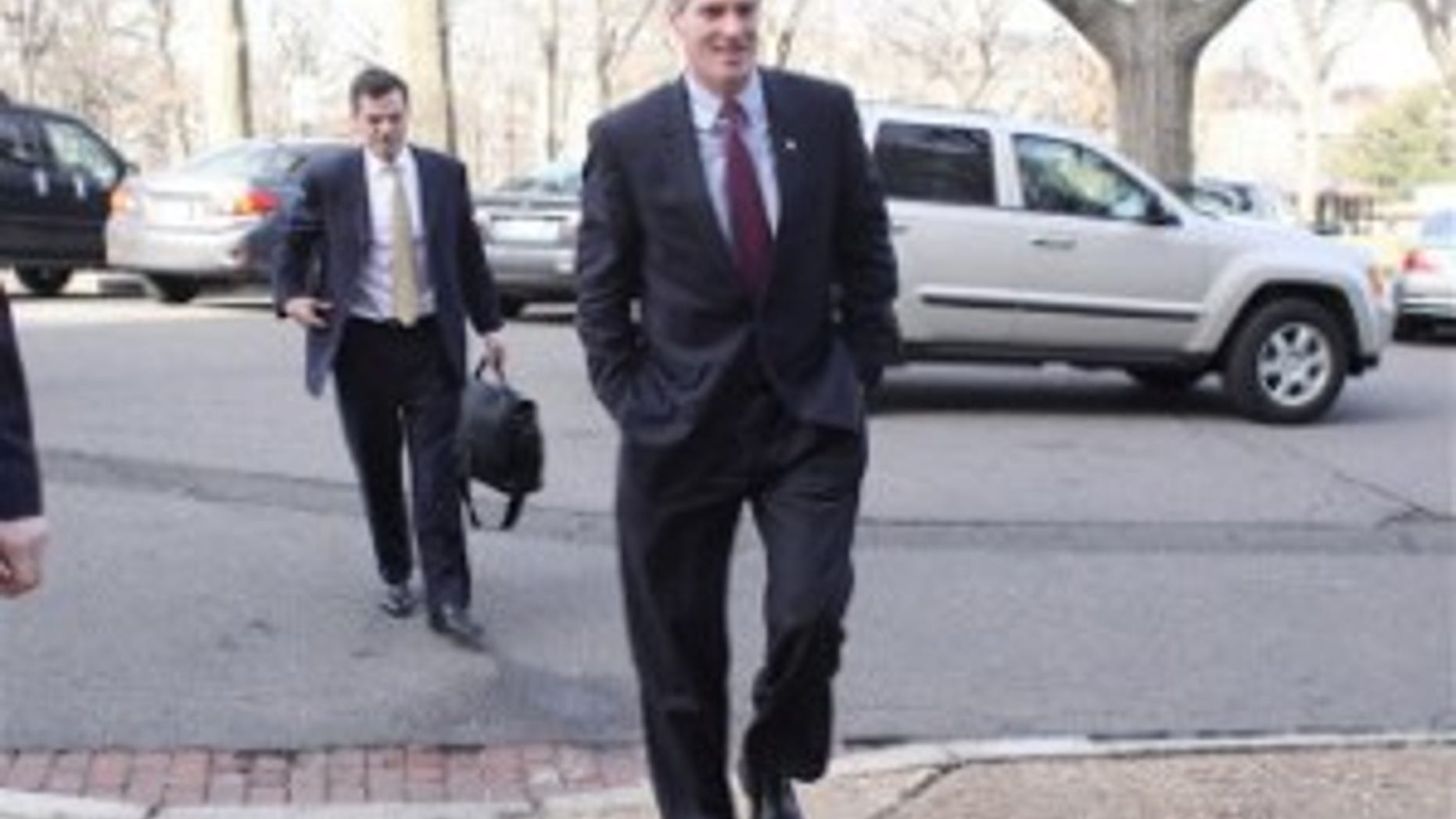 Let the crazy day begin!
Most people think Wednesday was a wild day, with Congress rocked by one man - Republican Sen-elect Scott Brown of Massachusetts.
But today is when the Capitol will really be turned upside down by this former state senator - because he's actually physically showing up for a morning of courtesy calls.
Already, we, about 12 of his new best friends, aka: the Cap Hill media, are waiting to greet him. Fox should have this up live.
It's a brisk morning, but that shouldn't matter to this northerner. Meanwhile, we wait for the 10am arrival, freezing!
Brown first pays a call to his new mentor of sorts - Sen John McCain, R-AZ, in his Russell Senate building office. They share a history of military service, and judging from Brown's comments this week that he's "beholden to no one," he might be picking up some tips from this sometime Senate maverick.
From there, he heads down the hall - same building - for meetings with the Massachusetts delegation -- Democratic Sens John Kerry and Paul Kirk, the man Brown will replace.
Ok - as I'm typing this - 10 more journalists and cameras have shown up.
After those meetings, he travels into the Capitol for a sit down with his new boss -- Sen GOP Leader Mitch McConnell, just a short walk from the Senate floor.
McConnell then will take him into a private lunch with members of the Republican conference.
As for when he'll bring his proper paperwork to be sworn in -- I plan on asking him that.
And as for committee assignments, that should take a week or so to sort out. There'll be lots of shuffling around of other Republicans, before Brown gets what's hard not to call leftovers.
Members usually try to get a committee that tracks with their interests. For this guy, it's probably Armed Services. But we'll ask him that, too!
More to come, as I follow the new senator-elect through his whirlwind tour.