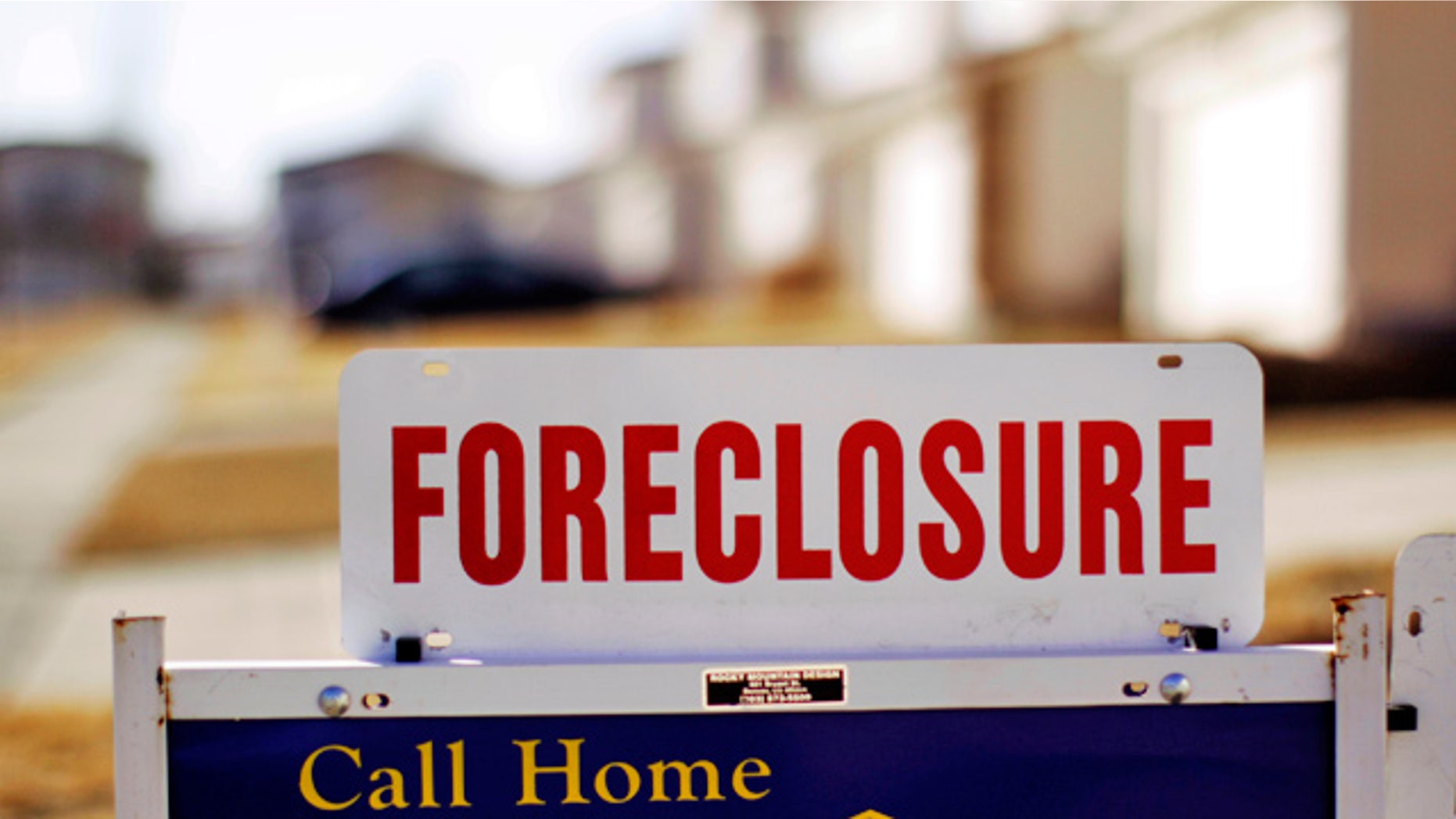 The unfolding foreclosure-processing debacle is causing bank stocks to slide and putting millions of delinquent borrowers in limbo.
But how disruptive the crisis ultimately becomes—for homeowners, the housing market and the broader economy—depends on how quickly a number of technical problems and legal challenges are resolved in the months ahead.
In essence, fast-paced modern finance is colliding with the much slower machinery of the U.S. legal system. While finance aims for efficiency and maximized profits, the courts demand due process. And that's becoming a growing issue as lenders come under attack for taking short cuts to oust homeowners who haven't mailed in a mortgage check for months.
Banks stocks were hammered on Friday for the second straight day as investors continued gauging the sector's exposure to higher operating and legal costs.
Bank of America Corp. shares lost nearly 5%. Shares of Wells Fargo & Co. also fell nearly 5%, while J.P. Morgan Chase & Co. fell 4% and Citigroup Inc. lost nearly 3%. And the cost of protecting against the default of bank bonds continued to surge.
BofA and J.P. Morgan said they temporarily suspended foreclosure sales as they review procedures, while other big banks have said they are reviewing files but haven't promised to freeze foreclosures. But even here, bankers are having trouble slamming on the brakes.
Banks still are referring some loans to foreclosure in states where they issued suspensions, despite the moratoria. This week in Illinois, Florida and Ohio, Bank of America and J.P. Morgan Chase continued proceedings that allow them to sell foreclosed homes at public auction, according to court clerks.
A J.P. Morgan spokesman said Friday that "we have asked our local foreclosure attorneys not to seek judgments." Bank of America said on Oct. 8 that it would "stop foreclosure sales until our assessment has been satisfactorily completed." On Friday, a bank spokesman said that its cancellations only cover foreclosure sales scheduled between Oct. 9 and Oct. 31 because it doesn't expect the review to take longer. BofA's moratorium includes all 50 states, while J.P. Morgan's covers 41 states.
The financial system and legal system have been on a collision course for some time in residential real estate. Both the lower standards for loans and the lax controls involving foreclosures were based on the premise that home prices would never fall, making it unlikely that many loans would go bad at once. Once that premise fell apart, the flaws in the system became obvious, and the long-term challenge now facing lenders is to rebuild the mortgage system on more solid footing.
For more on this story from The Wall Street Journal click here