Monica Lewinsky cuts off interview in Israel after being asked if she expects Bill Clinton 'apology'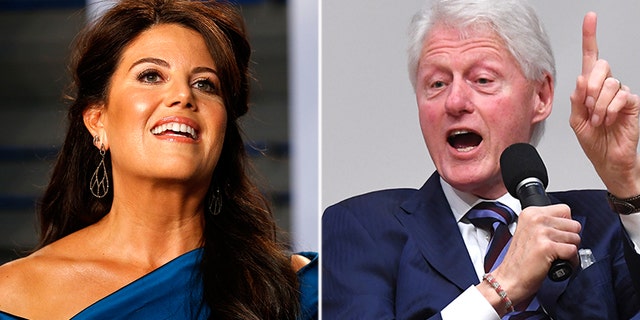 Monica Lewinsky walked off stage during an interview Monday at a conference in Israel -- after the interviewer asked her a question about former President Bill Clinton.
Lewinsky was sitting for the question-and-answer session after speaking about the pros and cons of the Internet at a conference organized by the Israel Television News Company on Monday. The interviewer asked if Lewinsky was still waiting for a "personal apology" from Clinton, Haaretz reported.
"Recently in an interview with NBC News, former President Clinton was rather irate when he was asked if he ever apologized to you personally," news anchor Yonit Levi said. "Do you still expect that apology, the personal apology?"
Lewinsky, 44, replied, "I'm so sorry, I'm not going to be able to do this," before storming off stage.
Lewinsky became a household name after her affair with Clinton in the 1990s when she was working as a White House intern in her early-20s. Often ridiculed, she became an anti-bullying advocate and activist.
MONICA LEWINSKY GETS AN APOLOGY AFTER TOWN & COUNTRY UNINVITED HER FROM EVENT AFTER BILL CLINTON AGREED TO ATTEND
She later took to Twitter to defend herself, saying that "there were clear parameters about what we would be discussing and what we would not."
"The exact question the interviewer asked first, she had put to me when we met the day prior. I said that was off limits. When she asked me it on stage, with blatant disregard for our agreement, it became clear to me I had been misled."
Lewinsky said that walking off stage sent the message that "it is more important than ever for women to stand up for themselves and not allow others to control their narrative."
The NBC interview that Levi referenced took place back in June. Clinton was asked by Craig Melvin if he ever personally apologized to Lewinsky.
"I've never talked to her. But I did say, publicly, on more than one occasion, that I was sorry," Clinton said during the interview. He also took issue with Melvin's line of questioning, saying: "Someone should ask you these questions, because of the way you formulate the question."
Fox News' Nicole Darrah contributed to this report.