Millennials not high on Dems, think GOP better at economy, new poll says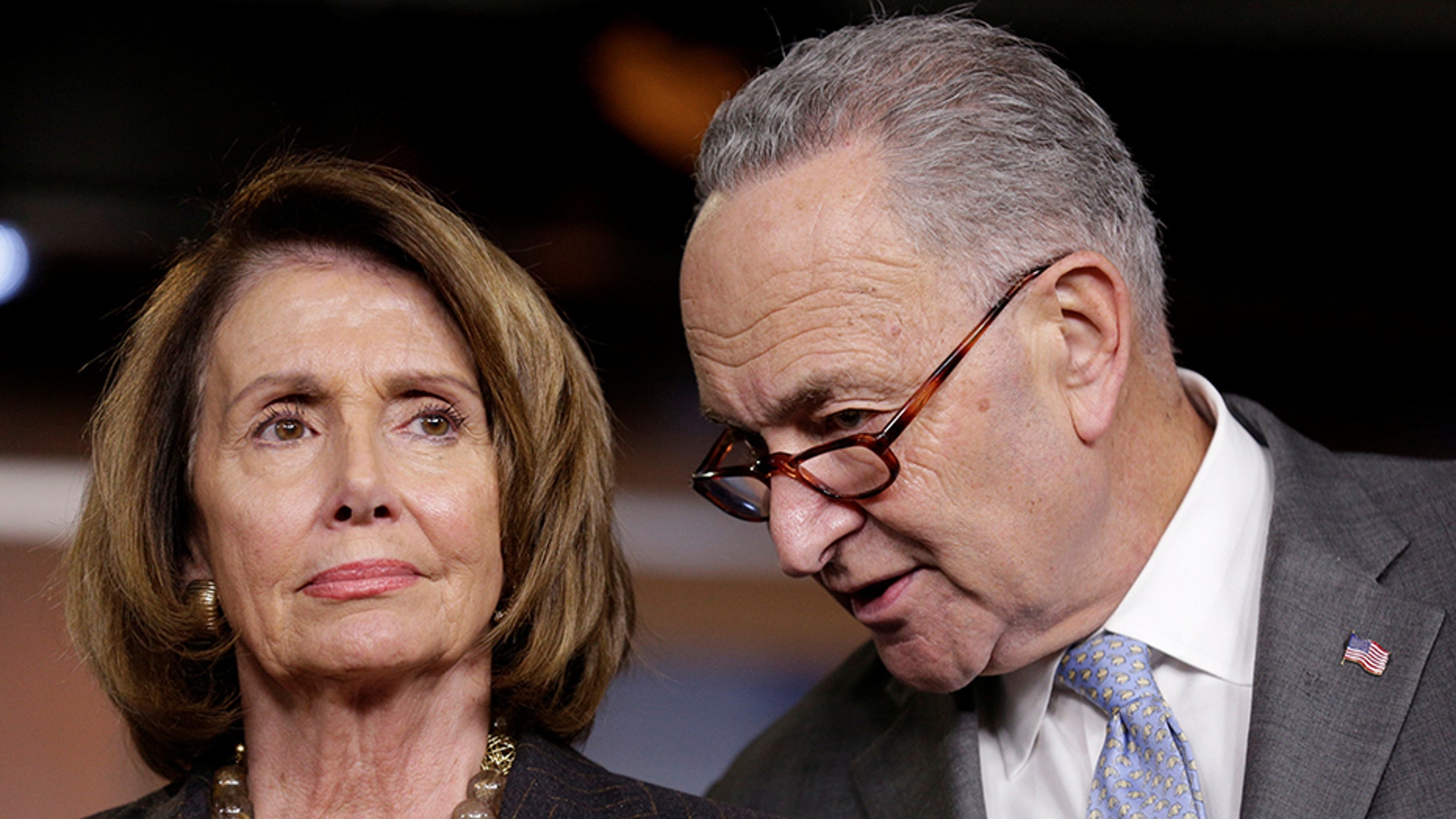 Not only are millennials increasingly doubtful about Democrats, they also increasingly say the Republican Party is a better steward of the economy, according to a Reuters/Ipsos national opinion poll released Monday.
The online survey of more than 16,000 registered voters aged 18 to 34 during the first three months of 2018 and the same period in 2016 shows their support for Democrats over Republicans for Congress slipped by about 9 percentage points over the past two years to 46 percent overall, Reuters reported.
Although nearly two of three young voters polled said they do not like Republican President Donald Trump, according to Reuters, their distaste for him does not necessarily extend to all Republicans or translate directly into votes for Democratic congressional candidates.
Only 28 percent of those polled expressed overt support for Republicans in the 2018 poll — about the same percentage as two years earlier. Those who don't support the right don't necessarily support liberals. A growing share of voters between ages 18 and 34  told Reuters they were undecided, would support a third-party candidate or not vote at all.
Democrats are looking to achieve a net gain of 23 seats to capture control of the U.S. House of Representatives in November's crucial midterm congressional elections.
One millennial they may not be able to count on is Terry Hood, 34, an African-American who works at a Dollar General store in Baton Rouge, Louisiana and participated in this year's poll.
He told Reuters he voted for Democrat Hillary Clinton in the 2016 presidential election, but he will consider a Republican for Congress because he believes the GOP is making it easier to find jobs and he applauds the recent Republican-led tax cut.
"It sounds strange to me to say this about the Republicans, but they're helping with even the small things," Hood told Reuters in a phone interview. "They're taking less taxes out of my paycheck. I notice that."
The poll also revealed that millennials are moving to the right as they mature into adulthood.
Ashley Reed, a white single mother of three in New Hampshire, told Reuters that her adolescent fascination with Democrat Barack Obama led her to support his presidency in 2008.
"As I got older, I felt that I could be my own voice," she told Reuters last month in Concord, New Hampshire.
Reed, now 28, grew more supportive of gun rights, while married to her former husband, a U.S. Navy technician.
She lost faith in social welfare programs she came to believe were misused.
She opposed abortion after having children.
Reed told Reuters she plans to vote for a Republican for Congress this year.
Millennials aren't fixed to a spot on the political spectrum, as the 2016 presidential election showed.
"They're not as wedded to one party," Donald Green, a political science professor at Columbia University in New York City, told Reuters. "They're easier to convince than, say, your 50- or 60-year-olds who don't really change their minds very often."
And some Republicans very much know this information.
In New Hampshire, Eddie Edwards is one of two Republicans running for Congress in the 1st District. The district's House seat, according to Reuters, has changed parties five times in seven election cycles, and is up for grabs this year after the Democratic incumbent decided not to run for re-election.
Edwards told Reuters he pitches millennials on ways the government should help college graduates pay off their student loans. He also argues that public secondary schools must better prepare students to find jobs without attending college, according to Reuters.
"This is a generation that has much more access to information than others," he said. "Unless you're addressing those issues that are important to them, it's hard to get them involved."
The poll was conducted online in English throughout the U.S., Reuters said, collecting about 65,000 responses in all during the first three months of 2018 and 2016.
The poll, according to Reuters, has a credibility interval of 1 percentage point, meaning that results may vary by about 1 percentage point in either direction.