Mike Pence's Christmas neighbors in Colorado hang 'Make America Gay Again' banner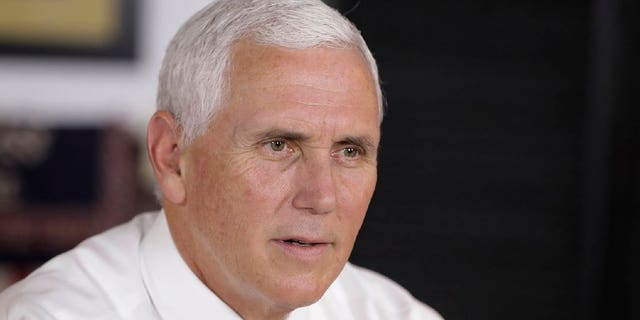 Residents of a house near where Vice President Mike Pence and his wife Karen are staying for the Christmas holiday hung a "Make America Gay Again" banner.
The rainbow banner was hung on a stone pillar at the foot of both of their driveways in Aspen, Colorado, as one of Pitkin County Sheriff Joe DiSalvo's deputies looked on, the Aspen Times reported Friday.
DiSalvo said the Secret Service was not bothered by it. The sheriff also said once the man who put the banner up was informed by them that "'We're not here to control your free speech rights,'" the residents of that home fed the Secret Service agents and deputies chili.
In a brief email to the Aspen Times, Shannon Slade, one of the residents of the home, said the "banners" were "actually hung by the daughters of the couple who live in the home, and one of their girlfriends (I'm one of them!) with the full support of their parents."
Read more at WashingtonExaminer.com