Miami-area voters wait long hours in tropical heat to cast votes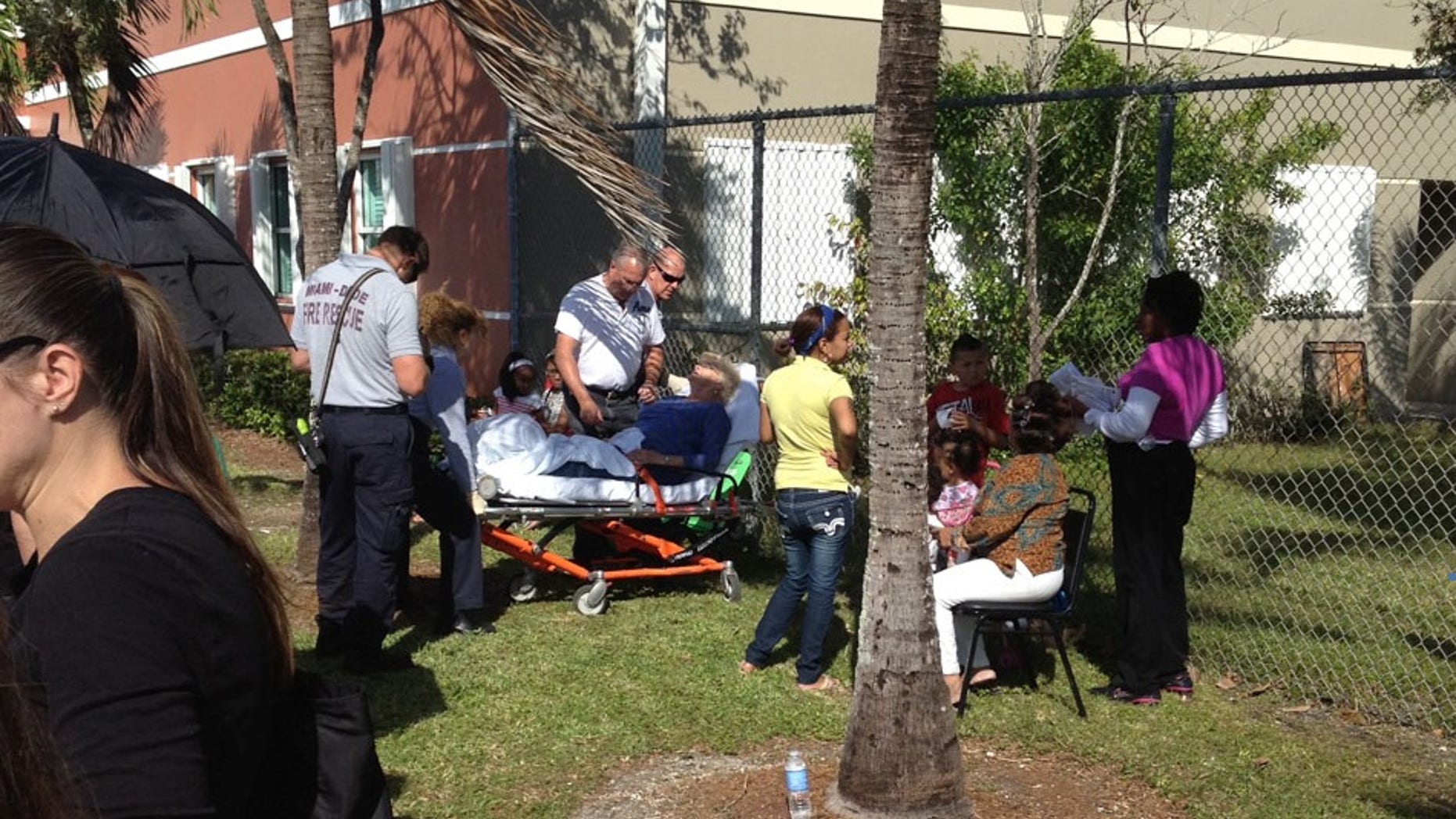 Voters in South Florida waited for more than four hours Tuesday in nearly 90-degree heat at some polling sites, the result of a big turnout, equipment malfunctions and apparently poor planning.
One of the voters, who cast a ballot in south Miami, said a family member had waited nearly seven hours in Hialeah – just north of the city.
George Rodriguez, a technician at Univision, told The Miami Herald he eventually filled out an absentee ballot after waiting nearly three hours and that his son waited for about four hours.
Voters who get absentee ballots must return them by 7 p.m.
Follow the 2012 Florida state race on FoxNews.com
"This is a travesty for the working class," Rodriguez said.
Pictures sent to Fox News show at least one waiting voter being treated in the Miami area for what a witness said appeared to be a heat-related medical condition.
The witness, who asked not to be identified, said another problem is a five-page ballot that is "as complicated as an SAT."
A spokeswoman for the Miami-Dade County Fire Rescue Department said late Tuesday afternoon that the agency had no information about service calls to polling stations and would not have that until at least Wednesday.
The Miami Herald also reported a few malfunctioning ballot scanners, and location problems at precincts around South Florida are leaving some voters uneasy. But spokeswomen with elections departments in Miami-Dade and Broward counties reported no major problems.