Menendez Compares Republicans to 'Terrorists' for Holding Tax Cut Bill 'Hostage'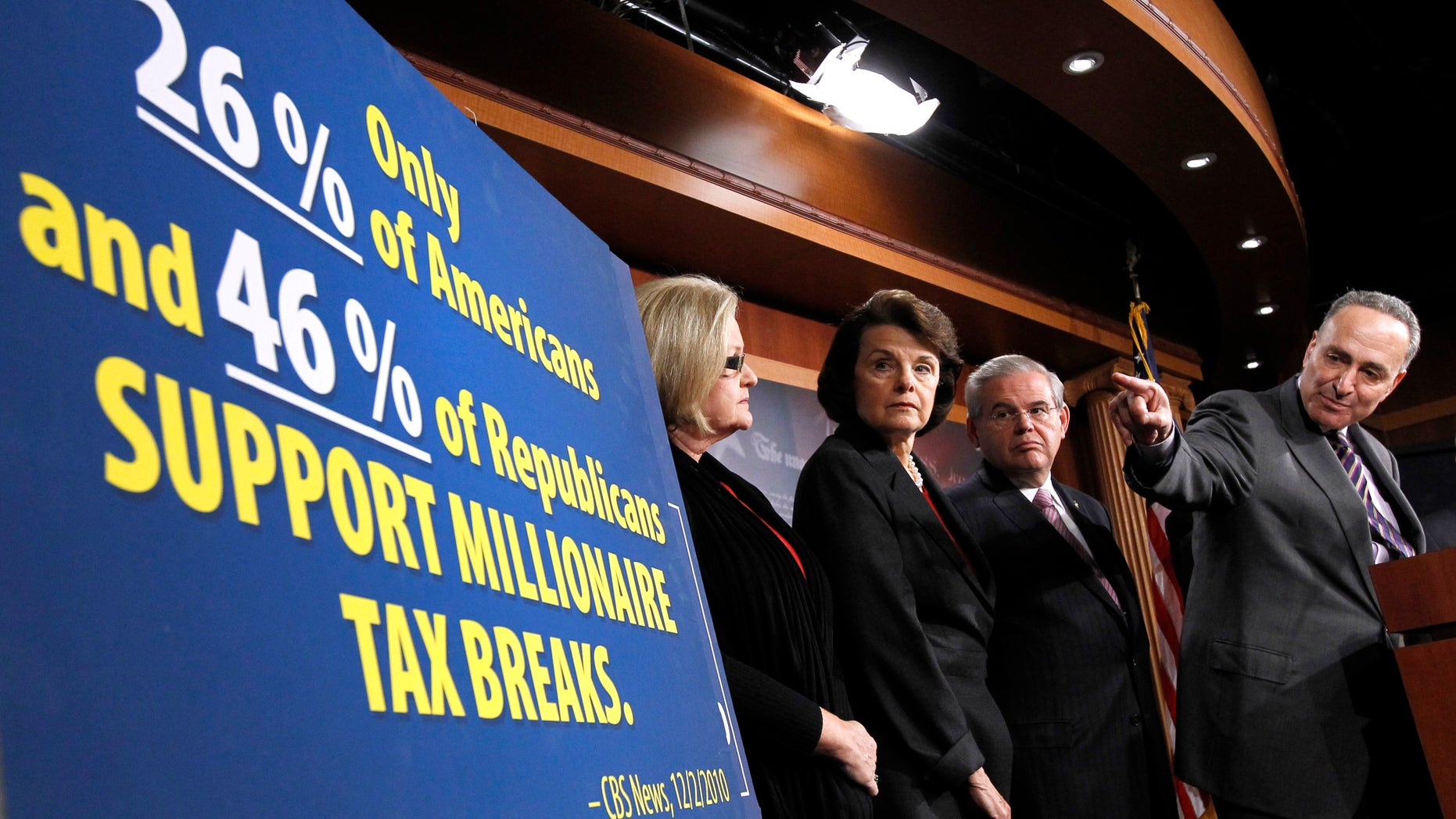 The war of words over the Bush tax cuts heated up Friday, as Democratic Sen. Bob Menendez compared Republicans to "terrorists" for holding middle-class tax cuts "hostage."
The New Jersey senator unleashed on Republicans in the course of a press conference where lawmakers were previewing a pair of votes set for this Saturday on whether to extend some, but not all, of the Bush tax cuts. Republicans who want all the cuts extended, including those for the wealthy, have described these votes as "meaningless" and refuse to support the bills.
Menendez accused the GOP of holding tax cuts for the middle class hostage in order to win tax cuts for the rich.
"It's almost like the question of do you negotiate with terrorists," he said.
The comment comes after House Republican Leader John Boehner referred Thursday to Democratic tactics as "chicken crap."
Republicans were fuming that Democrats voted for a middle-class tax cuts-only bill Thursday while a bipartisan panel is trying to work out a compromise.