Medicare Chief Dodges Republican Health Law Questions in House Testimony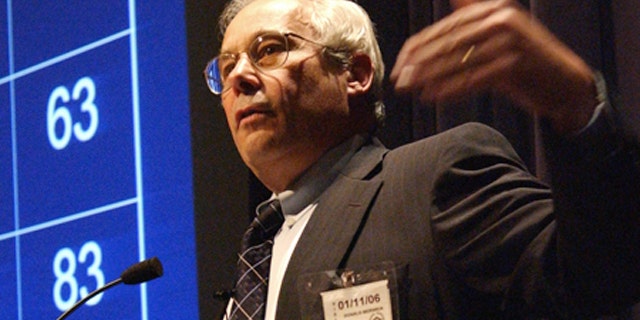 Dr. Donald Berwick, the man in charge of Medicare and at the heart of implementing President Obama's health care law, faced a barrage of questions from House Republicans over concerns about the plan and on his own controversial past positions.
But Berwick mostly praised the embattled new law and sidestepped questions about his own opinions on government-run health care.
A main Republican concern about the law is that the $575 billion it requires in Medicare reductions will make it hard for seniors to find doctors and other providers.
"Medicare actuaries predict that because of the cuts in the Democrats' health care law, 725 hospitals, 2,352 nursing homes and 1,587 home-health agencies will become unprofitable," House Ways and Means Committee Chairman Dave Camp noted in questioning Berwick Thursday.
Rep. Sam Johnson, R-Texas, says 300 doctors in his state have already dropped Medicare patients.
"The Medicare actuary warned that the half-trillion dollars in Medicare cuts in the Democrat health care law are so drastic that providers might end their participation in the program," Johnson said.
But Democrats rushed to the defense of the law, arguing that Republican efforts to repeal it would cause even more problems.
"Repeal would do more then turn back the clock. It would rip off its hands," Rep. Sander Levin, D-Mich., said.
Berwick was pressed on several of his previous statements, such as saying that competition doesn't help in health care, that he loved the British state-run health system, and another quote in which he said a single-payer system, meaning government-administered health care, is "the only sensible approach."
Camp asked him if he still feels that way, and got a lengthy treatise on the benefits of the new law.
"I am really excited," Berwick responded, "about the promise the affordable care act offers, Mister Chairman, to American health care. I think we found our way to a really open door here now to a solution to the American health care problem. It's an investment in better care, better health, lower costs through the improvement of care."
While Republican Rep. Geoff Davis of Kentucky expressed disappointment with Berwick's "lack of candid answers" the Obama appointee's glowing description of the new law's benefits greatly pleased Democrats on the panel.
"I love your testimony," Rep. John Lewis, D-Ga., gushed. "Not just like it, but I loved it."
But with even the president now saying some changes could be made in the law, Rep. Dave Reichert, R-Wash., wanted to know if there was "anything at all" Berwick would change.
The two jousted for a few moments as Berwick declined to offer any flaws and finally, in a line reminiscent of former Speaker Nancy Pelosi's famous claim that Congress needed "to pass the bill so that you can find out what is in it," Berwick finally offered the following: "Over time we are going to learn about this bill, sir...."
Richard Foster, the nonpartisan chief actuary of Medicare, who testified later, said he worries that cuts in Medicare would eventually hurt seniors. Of course, the nearly 80 million baby boomers retiring would pitch a fit and Foster thinks Congress would be forced to reverse any policies that had that effect.
"And if so, then that implies that the actual future costs for Medicare would be quite a bit higher than what we have projected under current law," Foster said.
That means the health care law itself would cost far more than the administration argues and younger taxpayers would have to make up the difference.
Not only that, but Douglas Elmendorf, director of the Congressional Budget Office, said in another hearing today before the House Budget Committee that the law will result in 800,000 fewer people working by the end of the decade.