McConnell, Schumer re-elected as Senate leaders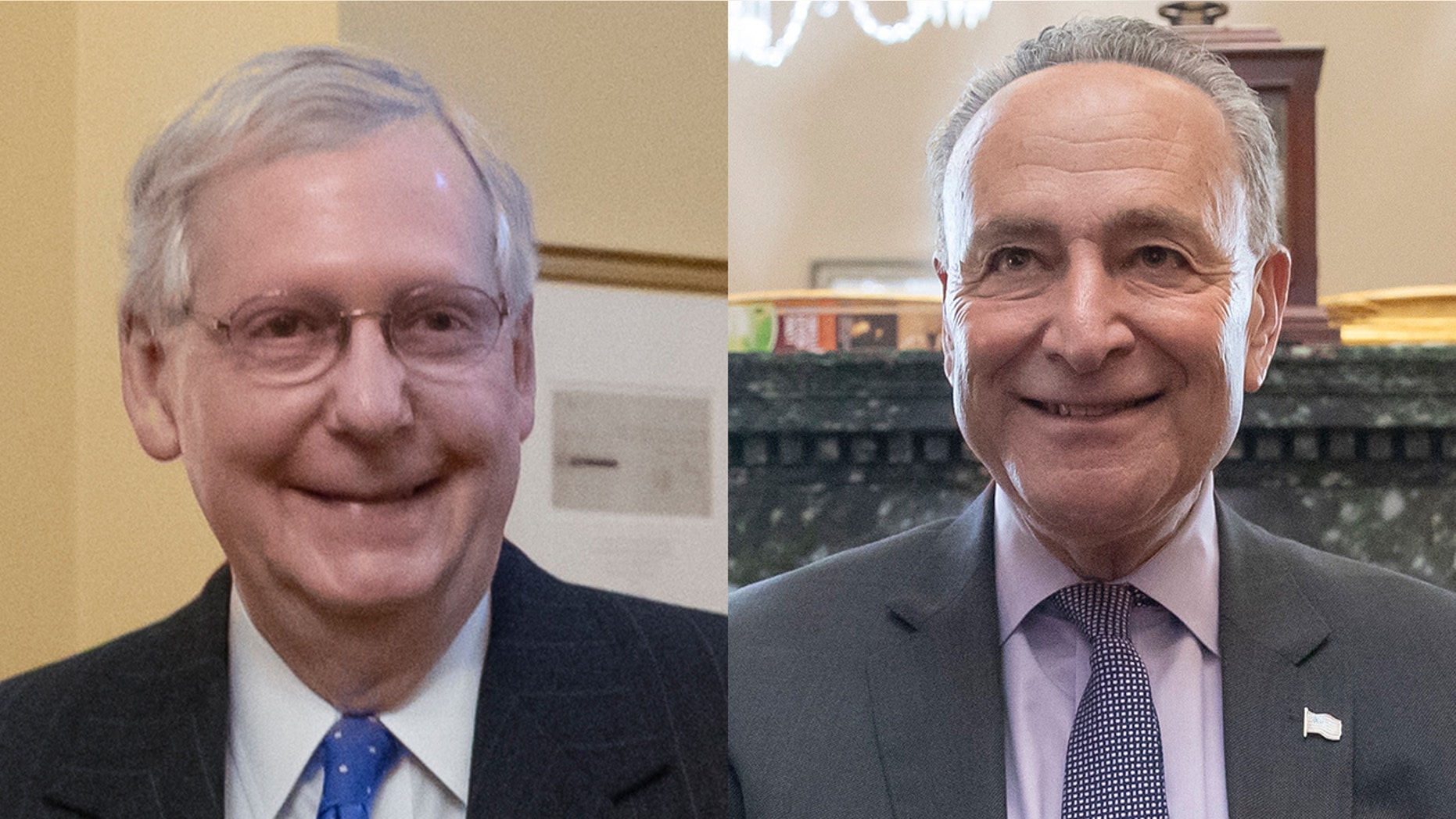 Kentucky Sen. Mitch McConnell on Wednesday was re-elected majority leader of the Senate Republican conference, as Democrats voted to keep New York Sen. Chuck Schumer as their leader.
Both were voted by acclamation, Fox News is told.
McConnell was nominated by Arkansas Sen. Tom Cotton, and seconded by Tennessee Sen-elect Marsha Blackburn.
Among those voting in the GOP conference election were Florida Republican Gov. Rick Scott, who has declared victory in the state's Senate race even though a recount is still going on. Scott posed with other incoming Republicans senators in a photo with McConnell.
RICK SCOTT AND BILL NELSON BOTH SHOW UP ON CAPITOL HILL, EVEN AS FLORIDA CONTEST REMAINS UNDECIDED
Also on the Republican side, South Dakota Sen. John Thune moved up the leadership ladder. Thune, the chairman of the Senate Republican Conference, was elevated to majority whip, succeeding Texas Sen. John Cornyn, who is term-limited.
On the Democratic side, Illinois Sen. Dick Durbin will remain whip, while Washington Sen. Patty Murray was elected again as assistant Democratic leader.
Across the Capitol, House Republicans are also voting Wednesday on its leadership, after losing the majority in last week's elections. California Rep. Kevin McCarthy, the current majority leader, is facing a challenge from Ohio Rep. Jim Jordan for minority leader.
Louisiana Rep. Steve Scalise is expected to be re-elected House GOP whip. And Wyoming Rep. Liz Cheney, the daughter of former Vice President Dick Cheney, is running for GOP conference chair, which would make her the highest-ranked Republican woman in the House.
Fox News' Mike Emanuel contributed to this report.