Maxine Waters, Kathy Griffin, Samantha Bee, others targeted in RNC campaign ad criticizing the 'unhinged left'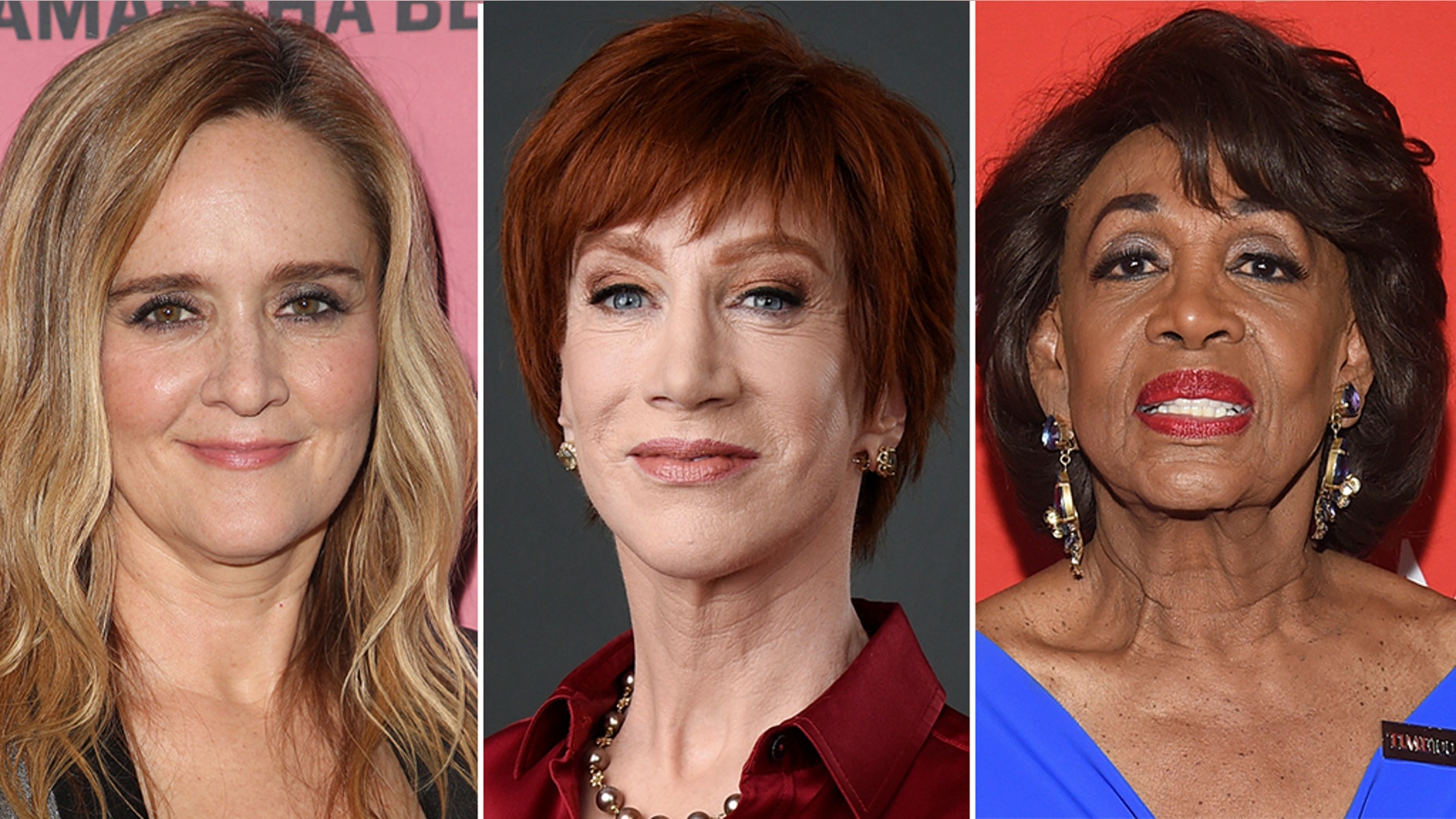 Several Hollywood celebrities and Democratic lawmakers were the face of a scathing new GOP ad released on Tuesday.
Among the stars targeted in the Republican National Committee's video, called "The Left in 2018: Unhinged," were Johnny Depp and Madonna, as well as comedians Kathy Griffin and Samantha Bee.
Running at just more than a minute long, the video kicks off with a soundbite that appears to be from Vermont Sen. Bernie Sanders, not seen on the tape.
"A few years ago, ideas that we talked about were thought to be fringe ideas, radical ideas, extremist ideas. Those ideas are now mainstream," he said.
MAXINE WATERS PUSHES SUPPORTERS TO FIGHT TRUMP WH, SAYS 'THE PEOPLE' WILL 'ABSOLUTELY HARASS' TRUMP STAFFERS
A follow-up soundbite appeared to come from an off-camera Democratic House Minority Leader Nancy Pelosi: "I just don't even know why there aren't uprisings all over the country."
As the audio clips played, the video showed graffiti that read, "revolution or death," a burning, vandalized limousine and the May 2017 photoshoot with Kathy Griffin, during which she held a bloodied masked of President Trump.
Griffin responded to the ad on Twitter.
"The @GOP has used video from my Trump mask photo shoot in their latest web ad. They've also included @MaxineWaters and @iamsambee – I'm in good company. Is this the best you got guys? A comic's photoshoot…while your president is keeping children in interment camps?," she tweeted before adding an explicit remark.
KATHY GRIFFIN UNLEASHES PROFANITY-LACED TIRADE AT MELANIA TRUMP: 'F--- YOU, MELANIE'
The video also included a clip of remarks made by Democratic Rep. Maxine Waters over the weekend, during which she encouraged supporters to push back against the Trump administration amid backlash over the White House's "zero tolerance" immigration policy.
"Full Frontal" host Samantha Bee was also featured, revisiting a segment on an episode of her show last month in which she used severe vulgarity to criticize Ivanka Trump. Sound from the White House Correspondents Dinner was played too, during which White House press secretary Sarah Sanders was slammed by comedian Michelle Wolf.
Fox News' Stephanie Nolasco, Nicole Darrah, Kathleen Joyce and Katherine Lam contributed to this report.