Marines probing site with obscene images, comments on military women after complaints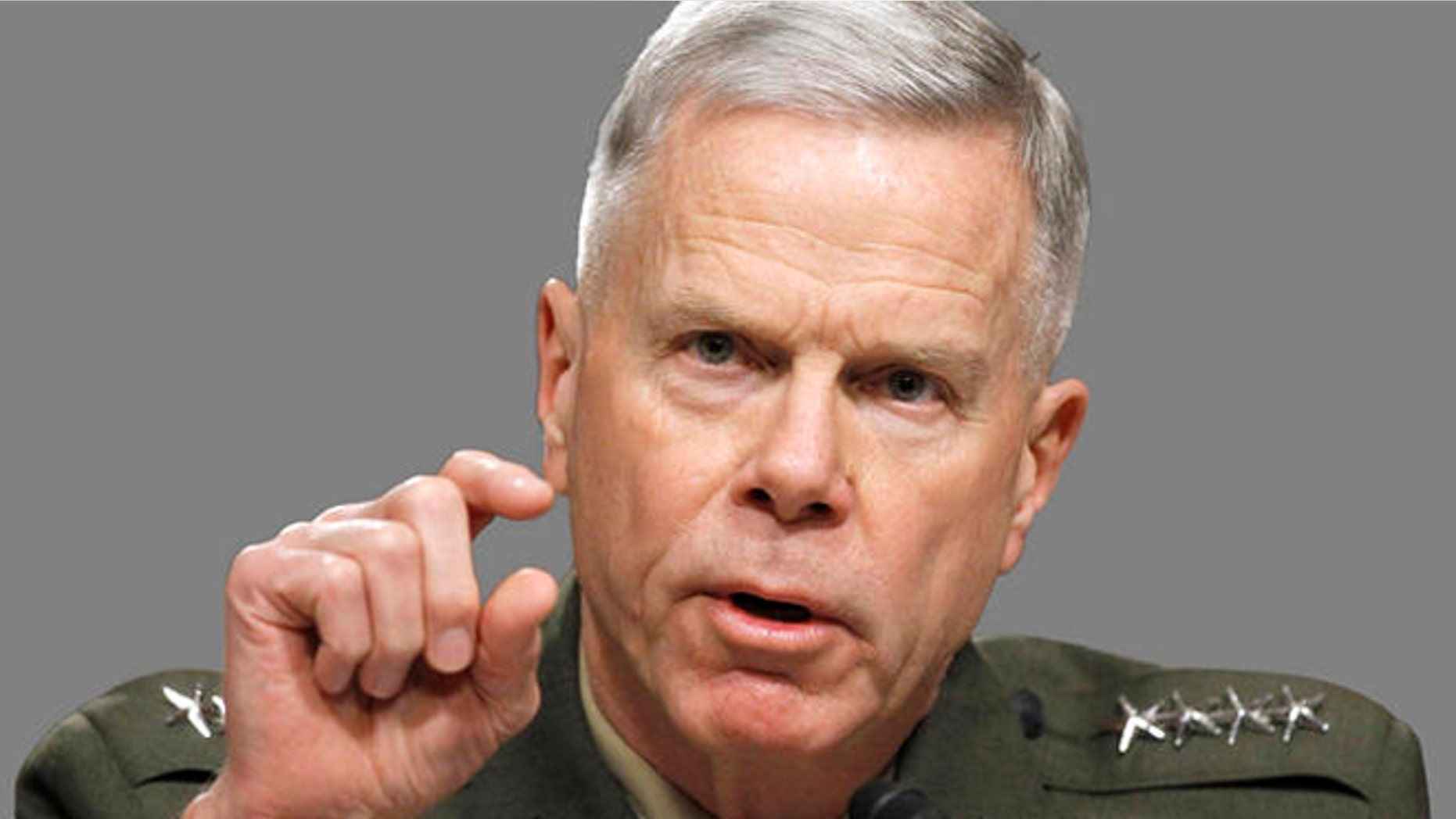 The Marine Corps is investigating an offensive website - apparently tied to active duty and reserve Marines -- which contained misogynistic images and comments about women in the Corps, after a congresswoman complained about the site on the heels of concerns over sexual assaults in the military.
The Facebook page, called "F'N Wook," has apparently been taken down. But Rep. Jackie Speier, D-Calif., included several graphic images from the page in a letter Wednesday to Defense Secretary Chuck Hagel and Marine Corps Commandant Gen. James Amos.
One showed a woman with a black eye, and the text: "She burned the bacon only once." Others suggested military women perform sexual acts in exchange for promotions.
Speier wrote to Hagel and others that they would be "horrified by the culture of misogyny and sexual harassment depicted on the website," urging them to crack down as the military addresses an increase in sexual assaults.
"The military cannot eradicate this problem without fundamentally changing its approach, including its tolerance of participation in these kinds of websites," Speier wrote.
The Marines, in response, threatened to take disciplinary action against anyone involved. A statement said that while it's unclear who's responsible for the "specific postings," complaints show "both active duty and reserve Marines have been involved."
"Marines are responsible for all content they publish on social networking sites, blogs, or other websites. There is no tolerance for discriminatory comments," the statement said. "It goes against good order and discipline. Violations of federal law and DOD regulations or policies may result in disciplinary action under the Uniform Code of Military Justice.
"Marines must use their best judgment at all times and avoid inappropriate behavior that could bring discredit upon themselves, their unit, and the Marine Corps. This includes posting any defamatory, libelous, abusive, threatening, racially or ethnically hateful or otherwise offensive or illegal content," the statement said.
According to the Marine Corps, it has been dealing with complaints about social media for 10 years.
The controversy over the website comes after a new Pentagon report showed the number of sexual assaults rose last year to  3,374 - with some estimates that the number could be as high as 26,000.
Earlier this week, the Air Force official in charge of the anti-sexual assault unit was also arrested and charged in Virginia with sexual assault.
The White House plans to invite lawmakers for a meeting on military sexual assault Thursday with top aides.